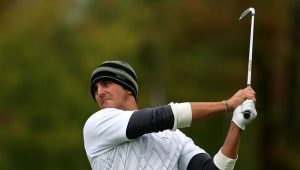 Leif Olsen took an unconventional route to get this hole-in-one back in 2009.
Louis Oosthuizen nailed this shot at the 14th of Royal Troon for a hole in one. Watch: Hole in one! Louis Oosthuizen aces...
Read more
This will go down as one of the strangest moments in golf. Our playing editor Louis Oosthuizen's ball hits that of JB Holmes and...
Read more