Kiera Floyd and Gabbi Venter will make their professional debuts at the SuperSport Ladies Challenge at the Gary Player Country Club on Wednesday.
Floyd is the 2022 South African Women's Stroke Play champion while Venter is a former GolfRSA No 1.
Both have played in previous Sunshine Ladies Tour events as amateurs, so they know what to expect.
"It's not really that different, but it's definitely a lot tougher competing against the pros, because they are out there doing it for a living," said Floyd.
"It definitely had a positive effect on my game. I raised my standards, and it helped me to change my attitude and mental approach to the game. Watching the pros keep calm taught me a big lesson."
Venter, too, is looking forward to getting her professional career underway. 
"I'm very excited about making my pro debut," said the 2022 St Andrews Junior Girls Open champion. "In some ways, it's like any other tournament, but the truth is that it's the start of something exciting and it's about my career. That makes it important as well as a little intimidating."
Even without defending champion Paula Reto in the field, the new pros will face a stiff challenge, with five-time Investec South African Women's Open champion Lee-Anne Pace in the field.
There are also proven winners like Nicole Garcia, Monique Smit, Casandra Alexander, Tandi McCallum and Stacy Bregman amongst others all entered.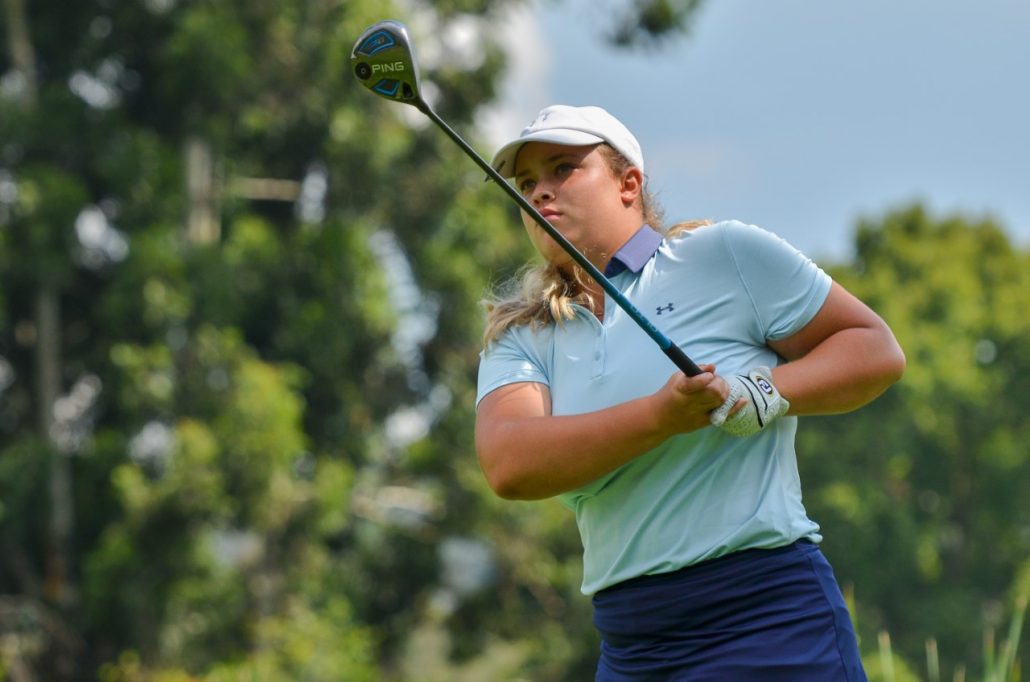 While the Gary Player Country Club layout is no joke, Venter probably won't be too intimidated given one of her great amateur victories in the 2022 Nomads SA Girls Championship was on this course.
"I like that you have to plan ahead, and not just use driver on every hole," she said. "That said, they're putting us quite far back all over the course this week, so it will be interesting."
Floyd, on the other hand, is relishing the thought of taking on the distance head-on.
"I like the course. It suits me as a long hitter," she said.
Floyd is also keeping her feet firmly on the ground as she starts her professional career.
"I'm not looking too far ahead. I want to take the opportunities offered on this tour and go step by step to build myself a career as a professional."