Seven fresh faces have been welcomed into the GolfRSA Women's National Squad as the organisation continues to identify and develop the country's most promising amateur talents.
The Class of 2023 features three groups, with eight members from last year's programme graduating to higher tiers. The Elite Group will consist of 12 players and the B-Group has six players.
The C-Group – the most junior division – is where the new inductees have earned their invitations to start their journey with the Golf RSA National Squad.
KwaZulu-Natal pair Charlotte Millard (16) and Olivia Wood (16), Boland's Erica Chen (16), Shivania Kalimuthu (15), Casey Twidale (14) from Central Gauteng and Gauteng North duo Lea van der Merwe (14) and Kaylee Webster (14) are the debutants.
"We are delighted to welcome our seven new inductees to the opportunity to benefit from the Golf RSA National Squad system," said Women's Golf South Africa president Sarah Braude.
"The men's and women's national squad provide a platform for talented golfers to further develop their skills and test themselves through local and international competition, while enabling GolfRSA to produce stronger national teams.
The seven new members had their first taste of the programme during their first national squad camp held at Serengeti Estates in January.
"We invited the new inductees to join our first camp of the year at Serengeti Estates, where they were introduced to the national squad coaches and consultants, given proper assessments and had the chance to mix with the Elite, B- and C-Group members already entrenched in the programme," Braude said.
There have also been a notable number starting golf journeys overseas such as Elite Group graduates Kera Healey, enrolled at the University of Tennessee at Chattanooga in August 2022.
Stephanie Barbaglia joined San Diego State University and Samantha Wateley signed up with Mississippi State University.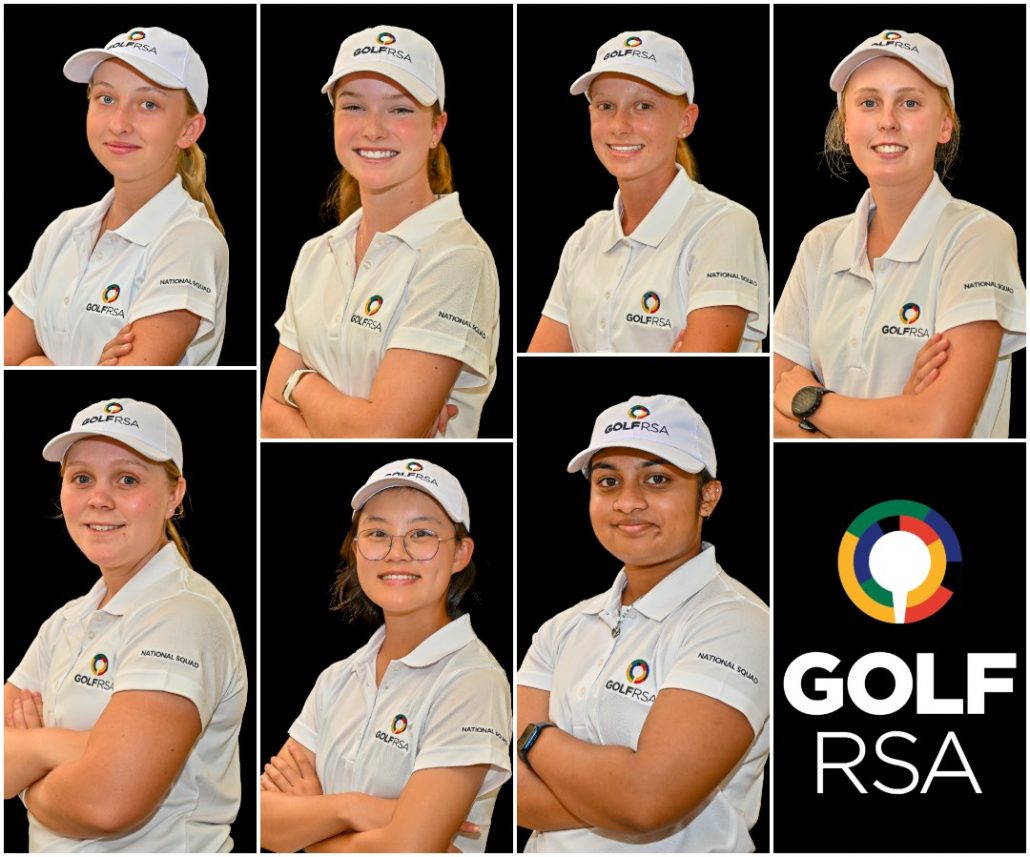 2023 GolfRSA Women's National Squad – Alessia Goussard, Bobbi Brown, Caitlyn Macnab (Texas Christian University), Casey Twidale *, Charlotte Millard *, Ellandri van Heerden, Erica Chen*, Gia Raad , Jasmine Furstenburg , Kaitlyn van de Vyver, Kaiyuree Moodley (University of North Carolina, Charlotte), Kajal Mistry (University of Arkansas), Kaylah Williams (Florida State University), Kaylee Webster *, Kera Healey (University of Tennessee, Chattanooga), Kesha Louw, Kyra van Kan, Lea van der Merwe *, Lisa Coetzer, Megan Marais, Megan Streicher (University of North Carolina, Chapel Hill), Olivia Wood *, Phenyo Sebata, Samantha Whateley (Mississippi State University, 2023 intake), Shivania Kalimuthu *, Stephanie Barbaglia (San Diego State University, 2023 intake), Zane Kleynhans, Zara le Keur (Stellenbosch University, 2023 intake)
*inductees 2023