Ever thought about grouping all your favourite holes into one super 'Dream 18'? Here WADE PRETORIUS redesigns his standout course.
Two years ago, I started this idea about creating my own 18 'play ever single day of the year' course picking one hole from clubs I've played across South Africa… My original course can be found HERE! As well as the explanation regarding a bias away from Gauteng courses.  Since then I've added a number of great courses particularly in the scenic KZN South Coast – where blockbuster par 3s are actually standard on almost every track – as part of an assignment called: South Coast swing
Again this time around, this exercise took longer than I anticipated … far too long in fact. The spine of my course remains the same but some new courses have been added (Gary Player Country Club  and Lost City Golf Course) while other favourite tracks have been shuffled in pursuit of my magnificent layout while keeping to a par 72 with four 5s and four 3s.
The rules remain the same:
It must be a par 72 with four par-threes and four par-fives and a course (only South African) can be only be used once
The hole reflected must be the number on the existing course
Only courses that you've played may be considered
Wade's redesigned Dream 18 – only new additions are described:
1. Wild Coast Sun (Par 4)
What a way to start … downhill towards the water and bunkered wisely in the fairway and left of the flag. I stand corrected but it is the course's stroke 1 to add some weight to my front nine.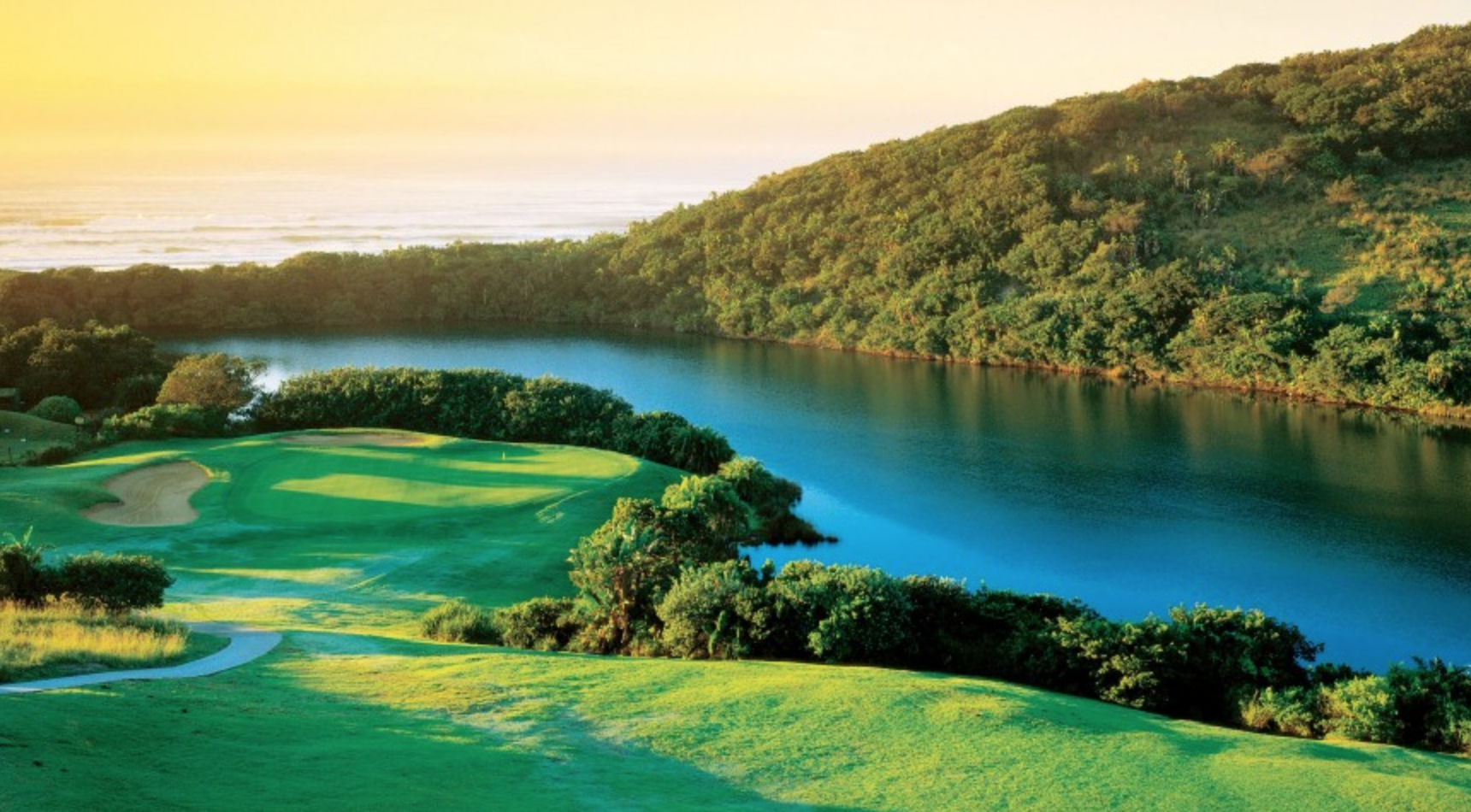 2. Simola (Par 4)
3. Southbroom (Par 4)
Another stroke 1 added to the mix … a slight dogleg towards the ocean where you get the most stunning view approaching the green.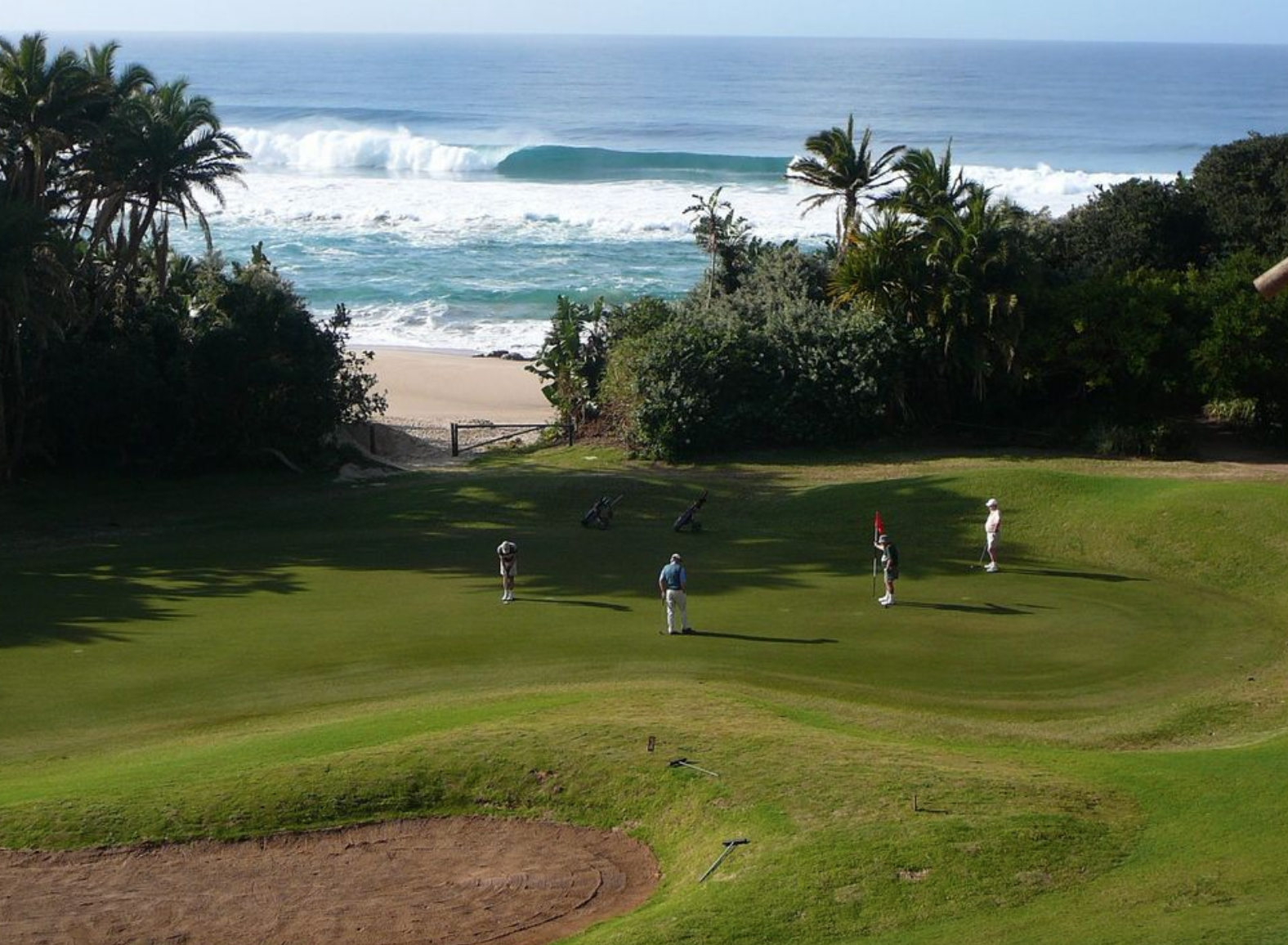 4. Steenberg Golf Club (Par 4)
5. Cotswold Downs (Par 3)
The picture below doesn't do justice to the stunning view from the tee and the significant undulation – a hallmark of KZN courses – that comes into play when deciding what club to use. A hole-in-one could net you some serious cash too through the club's fundraising scheme with the added bonus of having your ace documented on camera.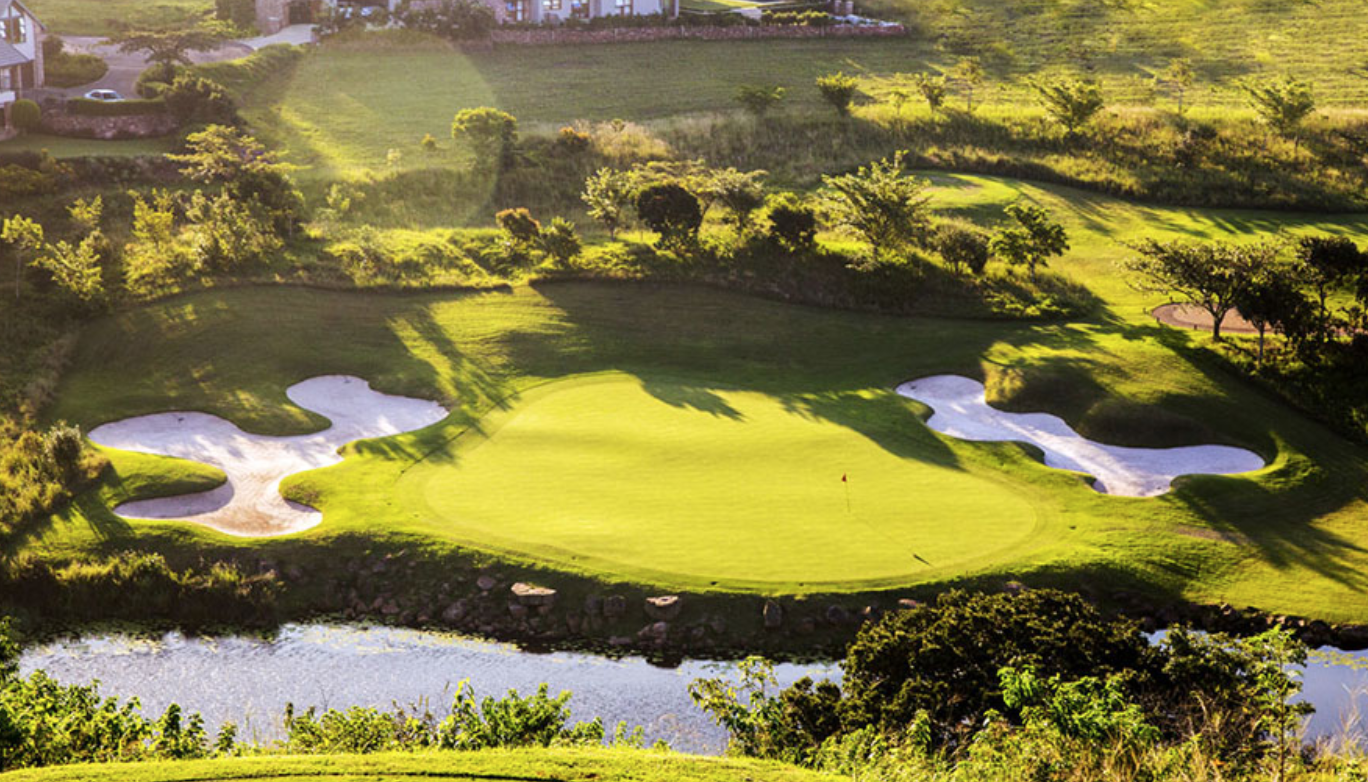 6. St Francis Links (Par 5)
7. Fancourt Outeniqua (Par 3)
This underrated gem of a course offers some picturesque holes but this par three is in a beautiful, calm and quiet part of the property. Played on a windless day, this hole offers birdie and a soul-cleansing moment.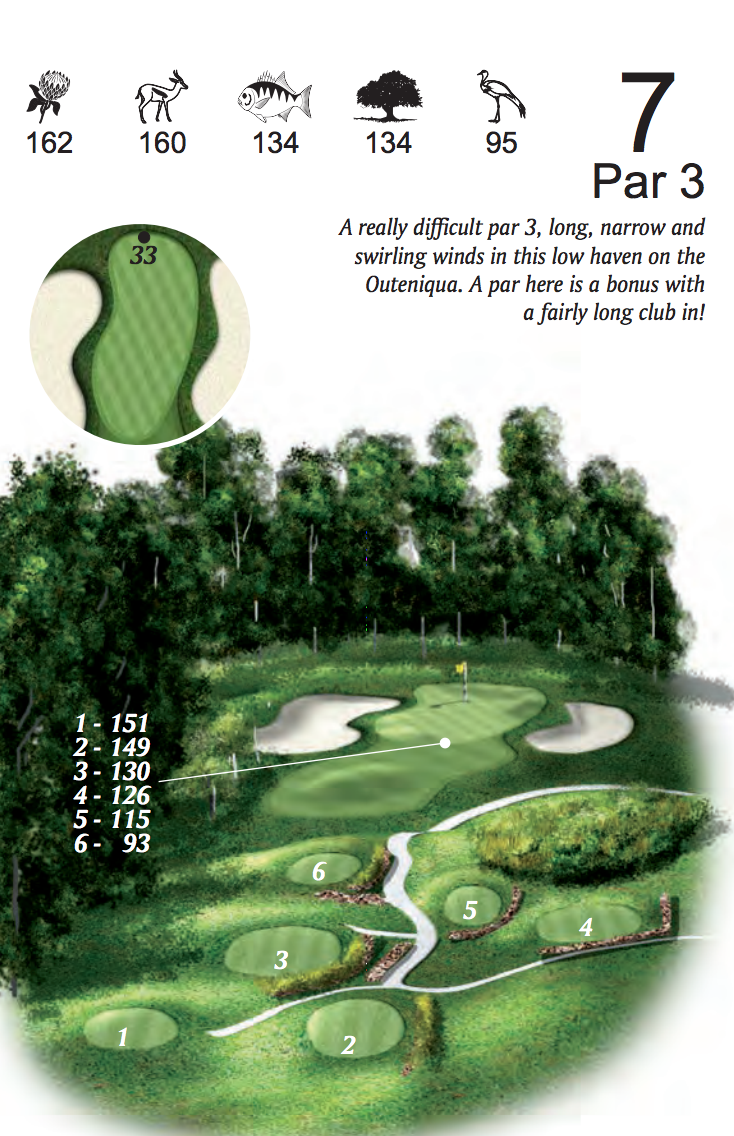 8. Pearl Valley (Par 4)
9. Gary Player Country Club (Par 5)
One of the country's most iconic holes, there was very little debate in slotting it into my new Dream 18.
10. San Lameer (Par 4)
A thinking hole to start a very 'wet' section of the course. Put away the driver and play for position … missing the green will leave you scrambling.
11. Royal JHB East (Par 4)
12. Ebotse Links (Par 5)
13. De Zalze Golf Club (Par 4)
One of the most photographed holes and a great chance for birdie if you play smart with an iron off the tee. Bonus points if you've managed to talk those playing with you to take on the green off the tee. It's possible but I don't think I've seen it done yet in my rounds at this Winelands layout.
14. Pezula (Par 4)
Pezula's signature hole … the view does the talking for it.

15. Lost City Golf Club (Par 3)
I'm a big fan of this course – December's Course of the Month – and this hole is one of my favourites. Nothing but green to aim for and then as you walk to the green, look out onto the hills beyond to see if you can spot an elephant or two.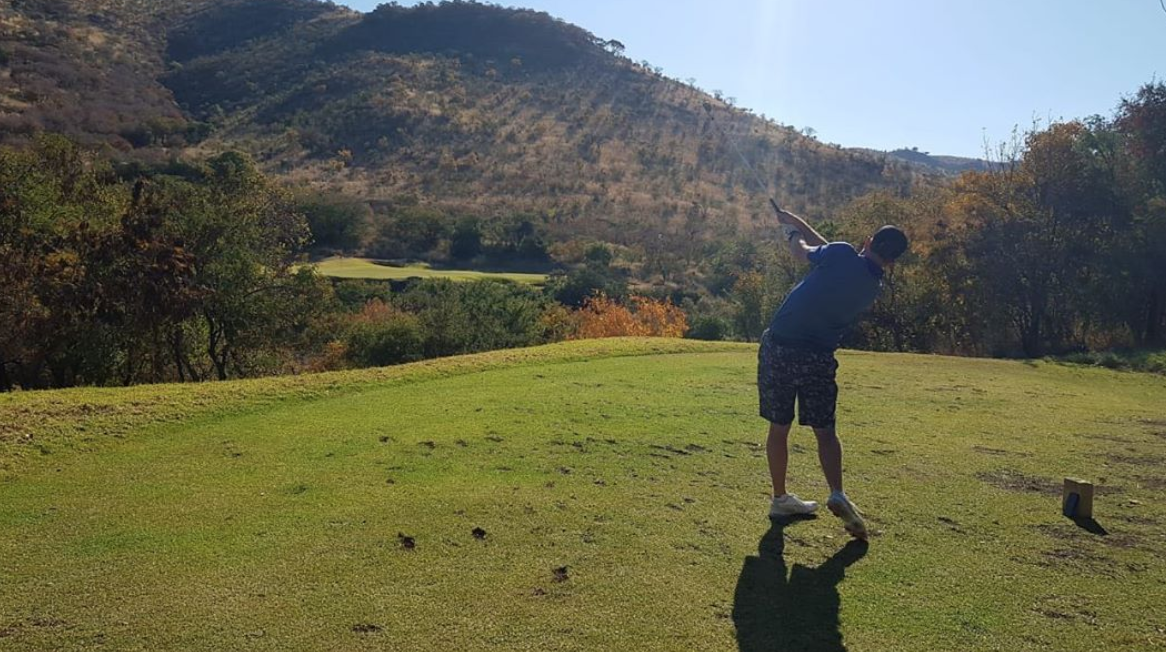 16. Humewood Golf Club (Par 4)
After having to move the 7th out of my design, I was always going to make space for a Humewood hole. Another short par four –  my course's weakness is that it is does have too many of these – where the bold will attempt to drive the green while those laying up must avoid the fairways bunker and then pitch it close to a green protected by more bunkers.
17. Port Elizabeth Golf Club (Par 3)
18. Montagu at Fancourt (Par 5)
GET INVOLVED: Send us your Dream 18 to [email protected] or tag us on social media