England's Arron Edwards-Hill overcame a four-shot deficit on the final day to edge South African junior Dylan Melville to the 23rd Faldo Series Europe Champion crown.
Edwards-Hill, who plays off +2.2 at Chelmsford Golf Club, showed experience beyond his years at Al Ain Equestrian, Shooting & Golf Club in Abu Dhabi.
The Essex-born golfer navigated the tricky Al Ain course, shooting three championship rounds in the 60s, and starting his final-round back nine with five straight birdies to shoot a scintillating 64 and win by two.
It was a fitting end to another brilliant season on the Faldo Series Europe schedule, where it also celebrated 10 years in Germany, Slovakia and the Czech Republic.
Since March, 2,000 young hopefuls competed across 20 qualifying events around the world, in their bid to return to the Abu Dhabi venue for a chance to claim one of junior golf's most coveted prizes.  The week itself saw 70 junior golfers compete from 18 different countries, showing how global the Series has become under the guidance of six-time Major champion, Sir Nick Faldo.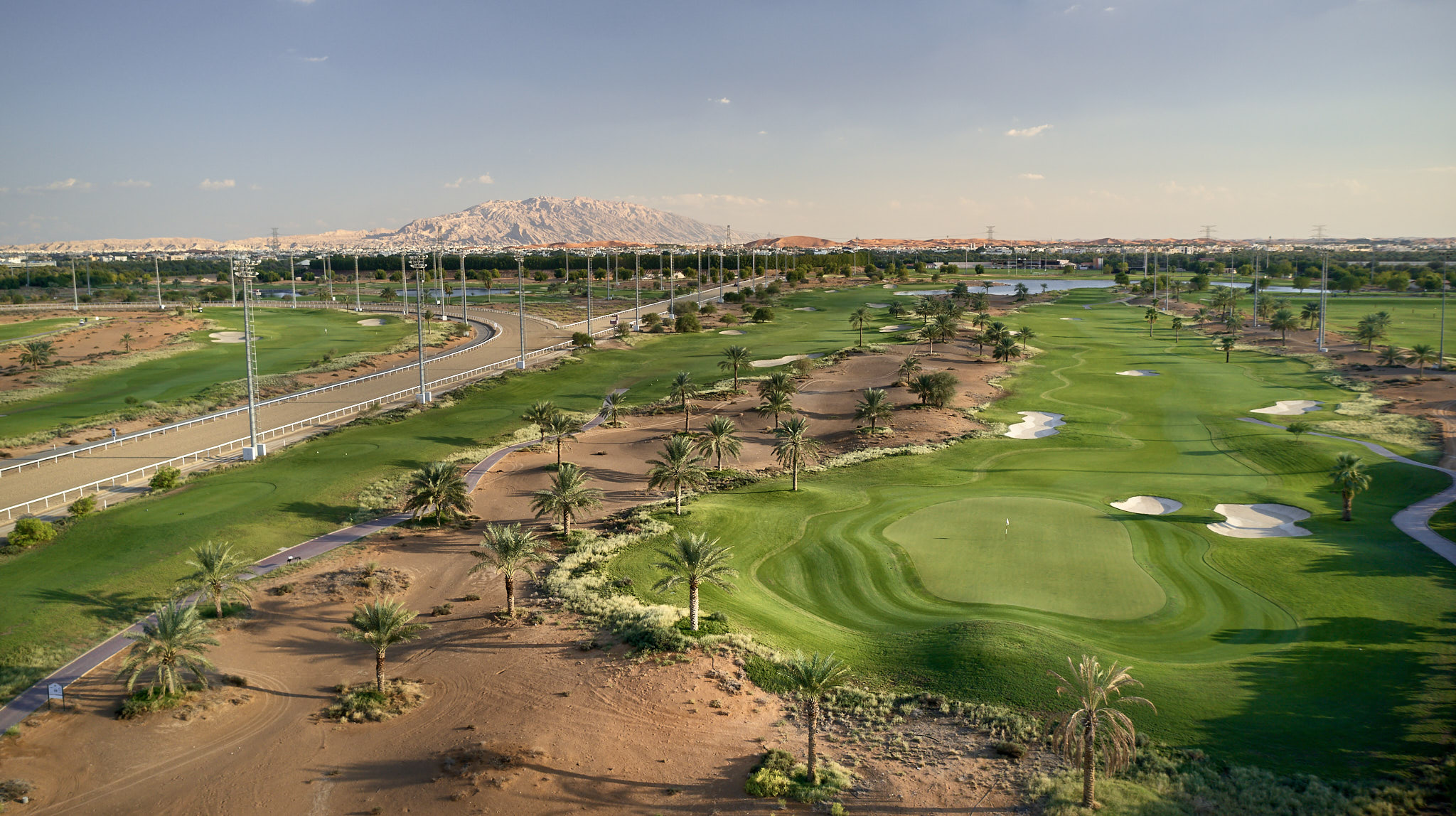 Edwards-Hill's overall win meant he also captured the U21 age category.  Max Kennedy (Ireland) won the Boys' U18 on five under, whilst SA's Melville, the overall runner-up, won the Boys' U16.
In the girls' category, Faldo Series Asia Champion from earlier in the year, Chang Hsin Chiao of Chinese Taipei, won the Girls' U21 category, with English girl Louise Burke winning the U16 category.  The girls' category has gone from strength to strength in recent years – up until this Grand Final, four of the last five overall Champions have come from the girls' category.
Having devised a series that hosts a grand final designed to prepare the finalists for the rigours of professional golf, emulating a Tour experience with pristine practice facilities, hotel stays and a media spotlight, Sir Nick Faldo was on-site to weigh in wherever he could to try and aid the developmental experience.  Sir Nick hosts clinics and plays a hands-on role in course set-up to produce layouts akin to those designed to test the world's best.
During a week in which Sir Nick Faldo was also proud to unveil a fresh new logo for the Faldo Series, he commented: 'I continue to be impressed by the quality of these guys and girls coming through.  Anyone that makes a Grand Final deserves to be there on merit, and it's weeks like these that prove to be the ultimate test.  There are some who come through it and succeed, others who might not.  Those that don't need to take learnings from the week, go away and try and improve to be able to compete at the next level.
'Meeting the competitors this week really brings the Faldo Series to life for me and makes me proud of how it's grown in 23 years to be the standout events in junior golf.  We hope the kids this week have had fun, whatever the results, and will continue to work hard when they get back to their respective countries.'
The series offers a rare opportunity for the very best juniors from each country to test themselves against their contemporaries from other nations, on some of the best courses in the world. Each stage is played at immaculate Championship courses around Europe in the lead up to the Grand Final at Al Ain.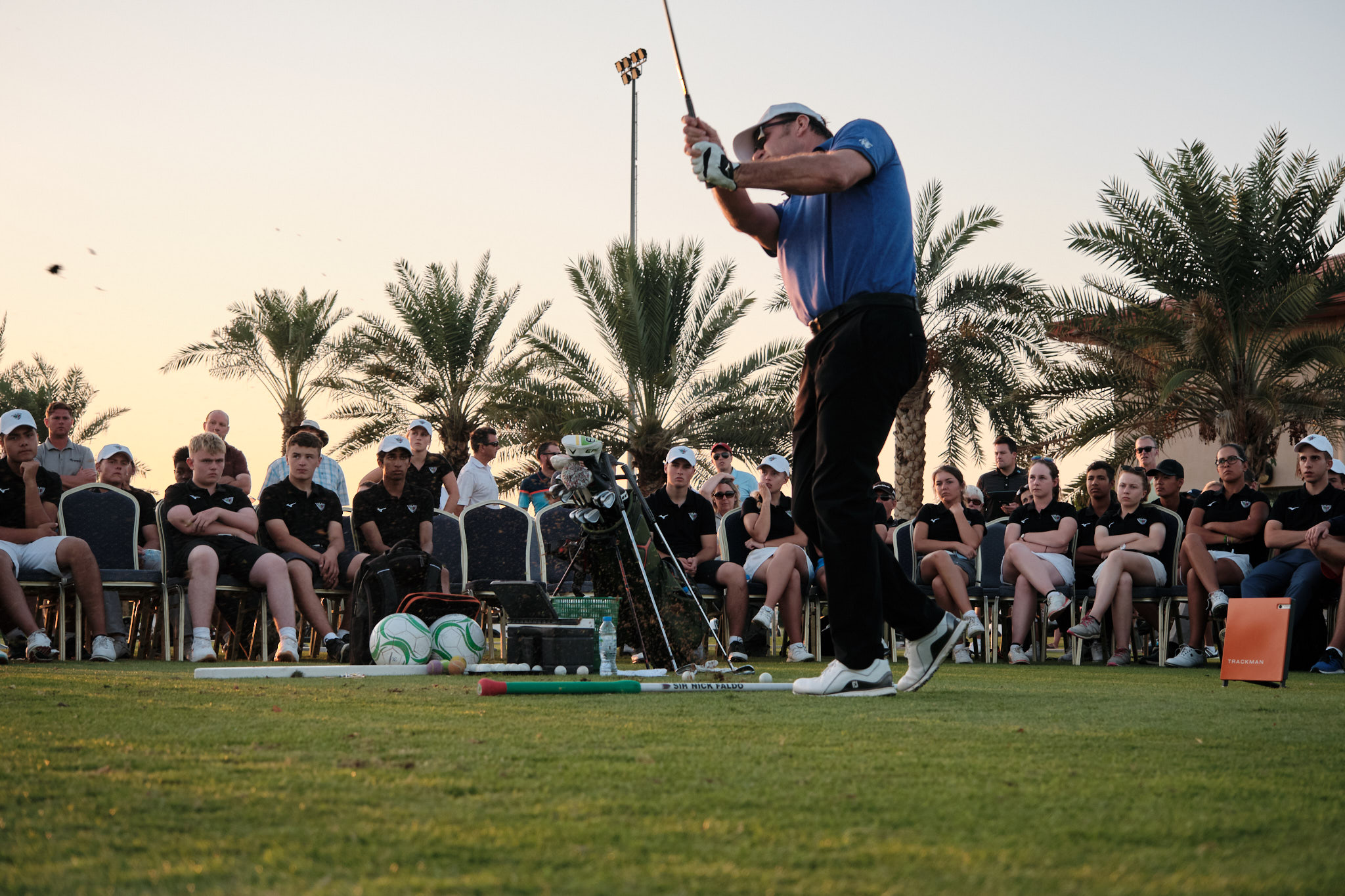 The event has proven to be a breeding ground for Europe's best. Many of the Faldo Series' former players and winners have gone on to reach the very top level, including European Tour stars Jordan Smith and Eddie Pepperell, LET and LPGA Tour player Melissa Reid and four-time Major champion and Ryder Cup hero Rory McIlroy.  Today, 40 Faldo Series tournaments take place in 30-plus countries worldwide, played by thousands of golfers each year.
The Faldo Series Europe schedule now breaks for winter until the 2020 campaign starts up again in April, back at the Al Ain Golf Club. Junior golfers looking to play in the Faldo Series can visit www.faldoseries.com.
Top scores overall and in each age category:
Overall:
Arron Edwards-Hill (ENG): -10
Dylan Melville (RSA): -8
Max Kennedy (IRE): -5 
Boys' U21:
Arron Edwards-Hill (ENG): -10
Charlie Salter (ENG): -2
Mart Anthony Karsenbarg (NED): EVS
Boys' U18:
Max Kennedy (IRE): -5
Adam Brady (AUS): -2
Corey Neville (ENG): -1
Boys' U16:
Dylan Melville (RSA): -8
Arjun Gupta (IND): +1
Rohan Miah (ENG): +2
Girls' U21:
Chang Hsin Chiao (TPE): -2
Ling-Jie Chen (TPE): -1
Billie-jo Smith (ENG): +3
Girls' U16:
Louise Burke (ENG): +1
Sakura Kawakami (JPN): +7
Antonia Zacharovska (SVK): +8