As golf courses grow longer to counter the power of the players, it is refreshing to find short holes that are just as taxing, writes BRENDAN BARRETT.
In 2007, Oakmont Country Club made history during the US Open when the par-three 8th hole was stretched to over 300 yards. That's a whopping 274 metres between tee and pin and, for many of us, is simply out of reach from the tee, regardless of which club we use or how strong the tailwind is.
Unsurprisingly, the hole received a fair amount of criticism and organisers might have been better served by looking at some of the shorter par threes in golf and just how much interest they generate, without losing any of the skill.
The Postage Stamp – 8th hole, Royal Troon:

113m
The shortest hole on the Open rota, Troon's Postage Stamp is cunningly tricky and although it requires only a wedge, can punish those players who miss the green. The green itself is long and narrow, but it is the narrow, deep bunkers on either side that account for many high scores.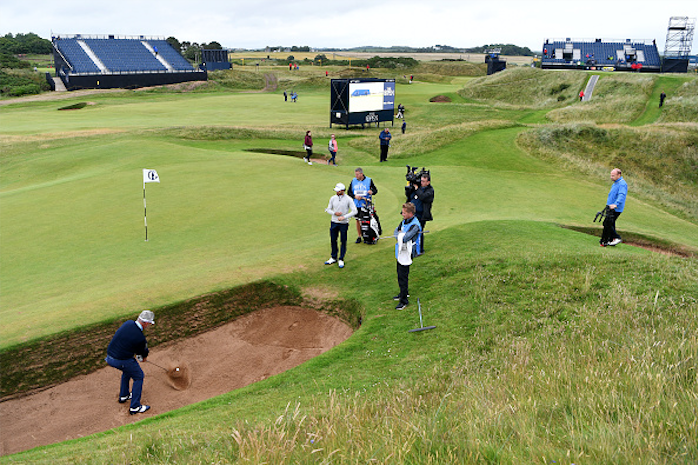 Land's End – 7th hole, Pebble Beach:
100m
Not only short, but playing downhill, the genius of this hole is that most players will be between clubs for this length. Surrounded by bunkers and the ocean, the green appears quite small from the tee box and what should be an easy pitch and a birdie chance becomes a little more stressful.
The Island Green – 17th hole, TPC Sawgrass:
128m
Another hole that requires not much more than a pitching wedge, it is nonetheless hugely intimidating due to it being surrounded by water. With little margin for error and a tricky drop zone, players will be delighted just to stay dry on this short but scary par three.
Golden Bell – 12th hole, Augusta National:
142m
Certainly one of the most famous golf holes, the 12th at Augusta National is one of the most admired and feared holes on the course. Once again there is little margin for error, especially when the pin is tucked away, while the swirling winds tend to have a say in the matter too – sometimes costing a player a chance at winning the Masters.
Prince of Wales – 12th hole, Durban Country Club:
131m
This delightful hole is named after Prince Edward, who took 16 shots to complete it. The elevated green has severe slopes on all sides and any shot that misses the putting surface leaves one with an awkward chip back up to the green. As the future king of England would no doubt have attested. 
The Amphitheatre –16th hole, TPC Scottsdale:
149m
For 51 weeks of the year, the hole is a relatively straightforward par three, but come the Waste Management Phoenix Open on the PGA Tour, surrounded by 20 000 loud fans, it becomes a seething arena where good shots are cheered and bad ones are jeered – loudly.
'Diabolical' – 11th hole, Brookline Country Club:
120m
This 120-metre par three was reintroduced to the hybrid course used for the US Open this year, having last been part of a major set-up in 1913. Justin Thomas described it as a "diabolical" hole, where players could just as easily make a birdie or a bogey.
The Dell – 5th hole, Lahinch, Ireland:
133m
Laid out by Old Tom Morris in the late 1890s, the unusual feature of this hole is that it is a blind tee shot, with the green hidden among the dunes. Golfers need to carry the large front dune to reach the narrow, but wide putting surface – although they won't know if they have found the green until they walk up to it.
Isiqhingana – 17th hole, Simbithi:
80m
Another island-style green, the 17th at Simbithi measures just 80 metres and features an elevation drop of around 30 metres. It's not just club selection that s tricky here, but committing to hitting the full distance on a shot that looks outrageously short. Anything missing the green is likely to be wet.
5th hole, Royal Johannesburg & Kensington's West Course:
111m
While the 5th hole on the East Course is another prime example of a short but classy hole, the West Course's first par three requires a nudge of just 111 metres from the back tees – at altitude. It may sound daft, but the trick is to make sure you take enough club here, as the hole looks so very short that many players take it easy and end up short.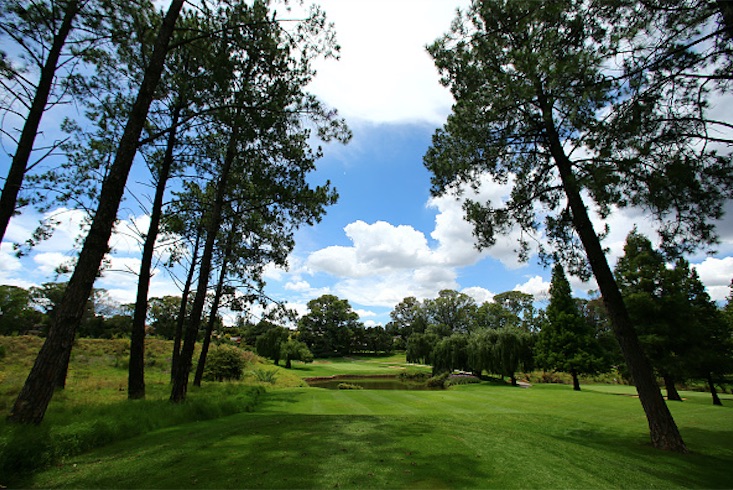 7th hole, Pinnacle Point:
111m
A hole that resembles its Pebble Beach counterpart, this is one of the most memorable par threes on a course that has no shortage of dramatic holes. At just 111 metres and playing downhill, the views from the cliff-top tee and green are spectacular, with the crashing waves below. It's enough to put even the steadiest golfer off their game.
– This article first appeared in the December 2022 issue of Compleat Golfer magazine.