GRANT HEPBURN highlights some of the simplest, yet most effective, golfing drills ever devised. 
We all know that bunkers tend to instil fear in most amateur golfers. Yet good bunker technique can be learned and practised and, once you work it out, bunkers might even become easier to play out of than heavy greenside rough.
In this simple tip, I'll show you the importance of hinging your wrists in the backswing, accelerating through impact and releasing the club. This wrist action is important as it helps to get the club head to zip through the sand, helping to pop the ball out high and softly.
Getting it right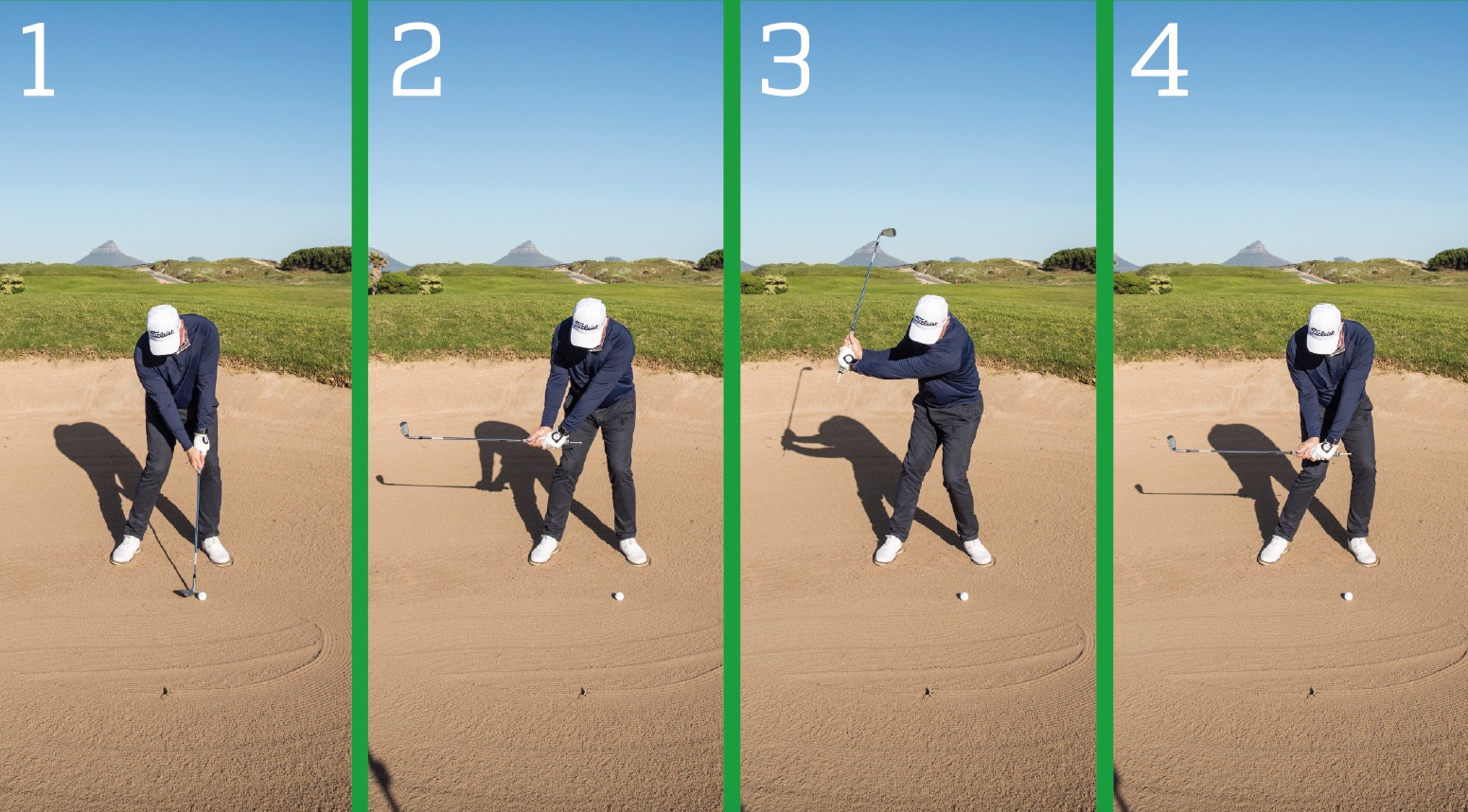 A really good drill to practise this is to put a tee at the end of your grip, as I have done. At the end of the backswing, make sure the tee points to the ground, as this ensures that your wrists cock. In the image you can see how the angle between my wrists and forearms is less than 90 degrees, indicating that I have hinged my wrists to create a steeper backswing.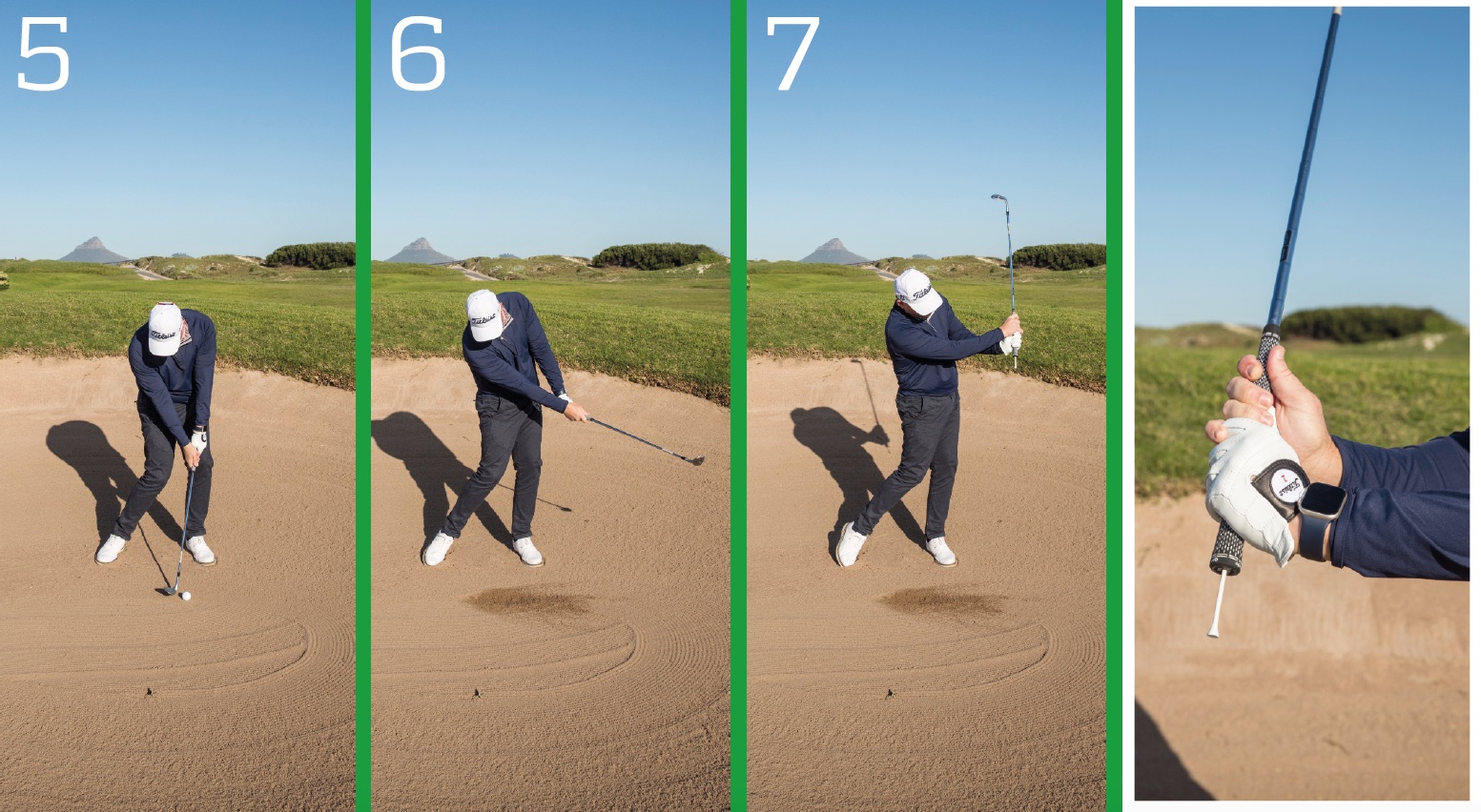 Now, swing the club as you normally would, taking care to accelerate through impact and hit the sand just behind the ball. If you decelerate, there is a good chance you will leave the ball in the bunker.
As you follow through, make sure that the tee once again points to the ground. If you can do this, you will be successfully using your wrists and releasing the club to generate good clubhead speed.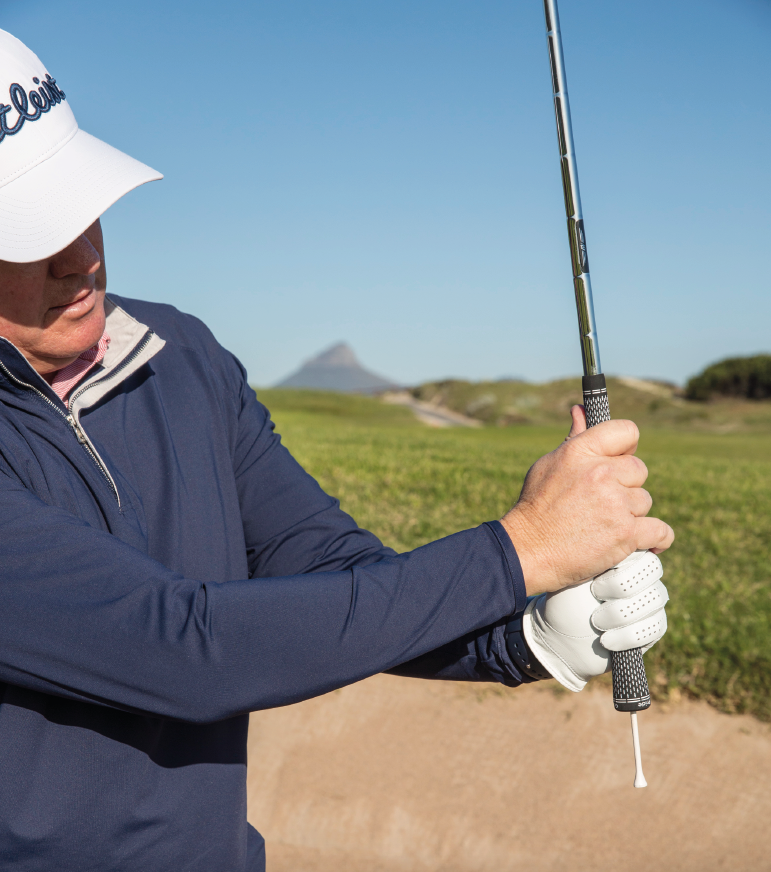 The release of the club is really important, as it creates the zip through the sand, giving speed and energy to the club head, helping the ball to pop up and out on the cushion of sand that has been removed.
Getting it wrong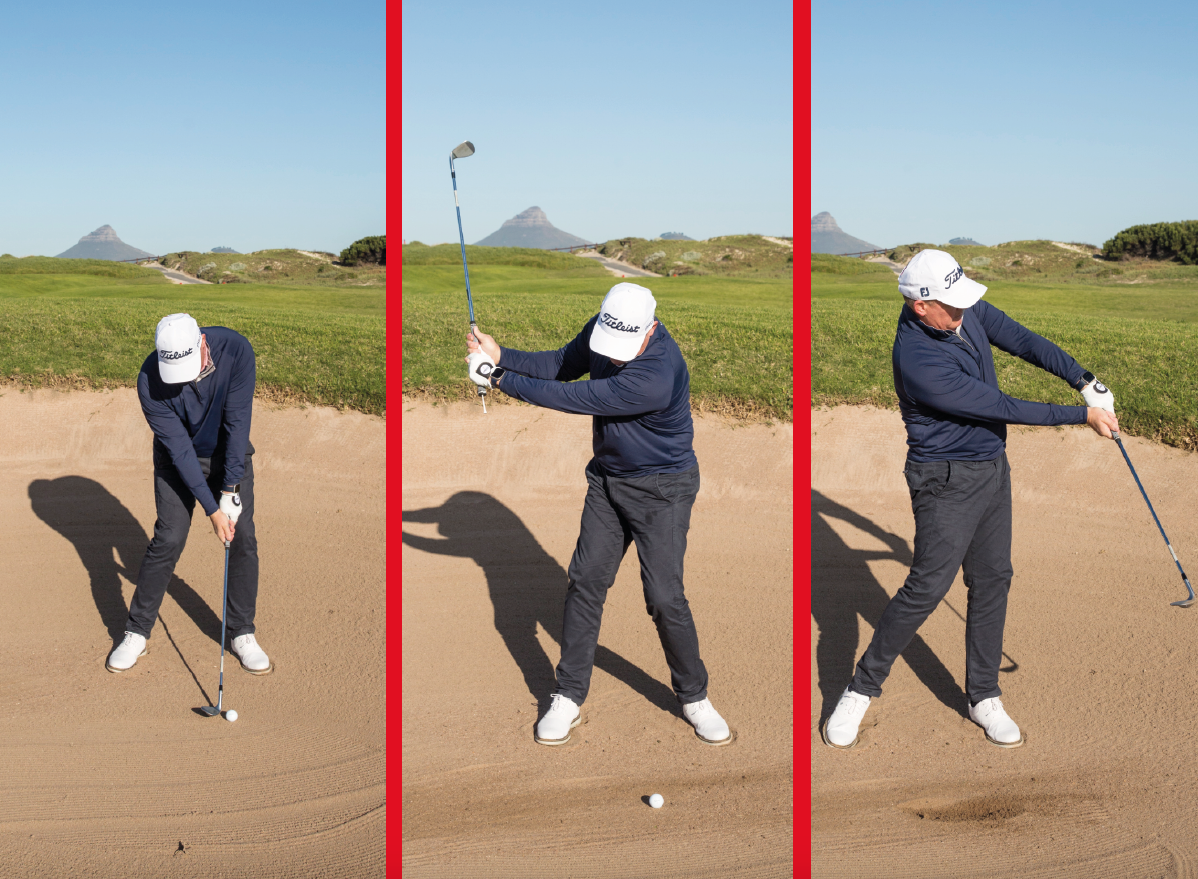 In this sequence, you can see how the angle between my wrists and my forearms is greater than 90 degrees, indicating that I have not hinged my wrists enough. As a result, I'm likely to lose speed and approach the ball with a shallower angle of attack. 
Another common mistake that amateurs make is that they try to hold onto the club through impact and followthrough, as they attempt to keep the clubface open. It's clear from this sequence that the tee is not pointing to the ground at the end of the swing, meaning that I have not released the club – I've tried to guide it.
The lower swing speed means that I am not able to skip the club through the sand under the ball, so my ball is likely to come out much lower, with far less spin on it. In the worst-case scenario, the club can dig into the sand, rather than glide through it, resulting in a weak shot that might not even leave the bunker.
– This article first appeared in the November 2022 issue of Compleat Golfer magazine.