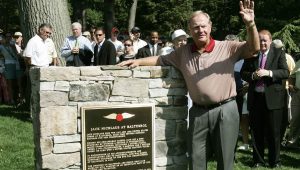 Only the very best are immortalised by a plaque at a golf course.
It's the most famous matchplay tournament in the sport and the winners carry bragging rights for years. The United States have been the dominant...
Read more
Ryder Cup Captain Davis Love III is focusing on unifying his Ryder Cup team in the wake of the crushing defeat handed to Tom Watson's...
Read more