You cannot plan for extreme winds but you can disregard the pressures of trying to score well and just enjoy yourself, writes ANDRE HUISAMEN.
For years the opportunity to play a prestigious course like Pinnacle Point seemed too daunting for me to even consider tackling.
A predicted storm making its way quickly through to Mossel Bay on Saturday meant that I was even more nervous than ever when I, along with two friends, arrived at the estate.
We were told that only 33 people booked to play throughout the day and that close to half of them had already cancelled earlier.
By our 9:50am tee time the windspeed was registered at 48km/h.  By the time we finished the opening hole, all of our scorecards had blown away off the safety of our carts.
We VERY quickly realised that this wasn't going to be a day for lowering handicaps and the fairly empty course largely prevented us from making complete fools out of ourselves in front of a gallery.
Fortunately one of my friends had a bag with close to 70 balls in it … and while I do realise that maybe this isn't the way many of our loyal Compleat Golfer readers approach a day on the golf course, for us this was just about the experience and the difficult conditions made it even more valuable in that context.
Paying close to R800 for a round of golf that I kind of in advance anticipated was going to be one massive struggle might also seem to many as a day and money wasted.
But, during the strict nationwide lockdown when calls of desperation echoed throughout South Africa's golfing fraternity for just one round of social golf, my two friends and I decided to take the opportunity in our stride. We made the most of every shot, every hole and every single ball that was sent into the Indian Ocean on Saturday.
Scores became irrelevant on the first hole and the fact that one approach shot originally landed about three feet from the hole and ended almost halfway back into the fairway due to the wind blowing it off the green, meant we experienced one of the most interesting rounds of golf ever in our lives.
We were embracing every aspect of the day, also mainly the beauty of Pinnacle Point and why it's considered one of South Africa's elite courses. The massive cliffs really are picturesque while you try to find the fairway.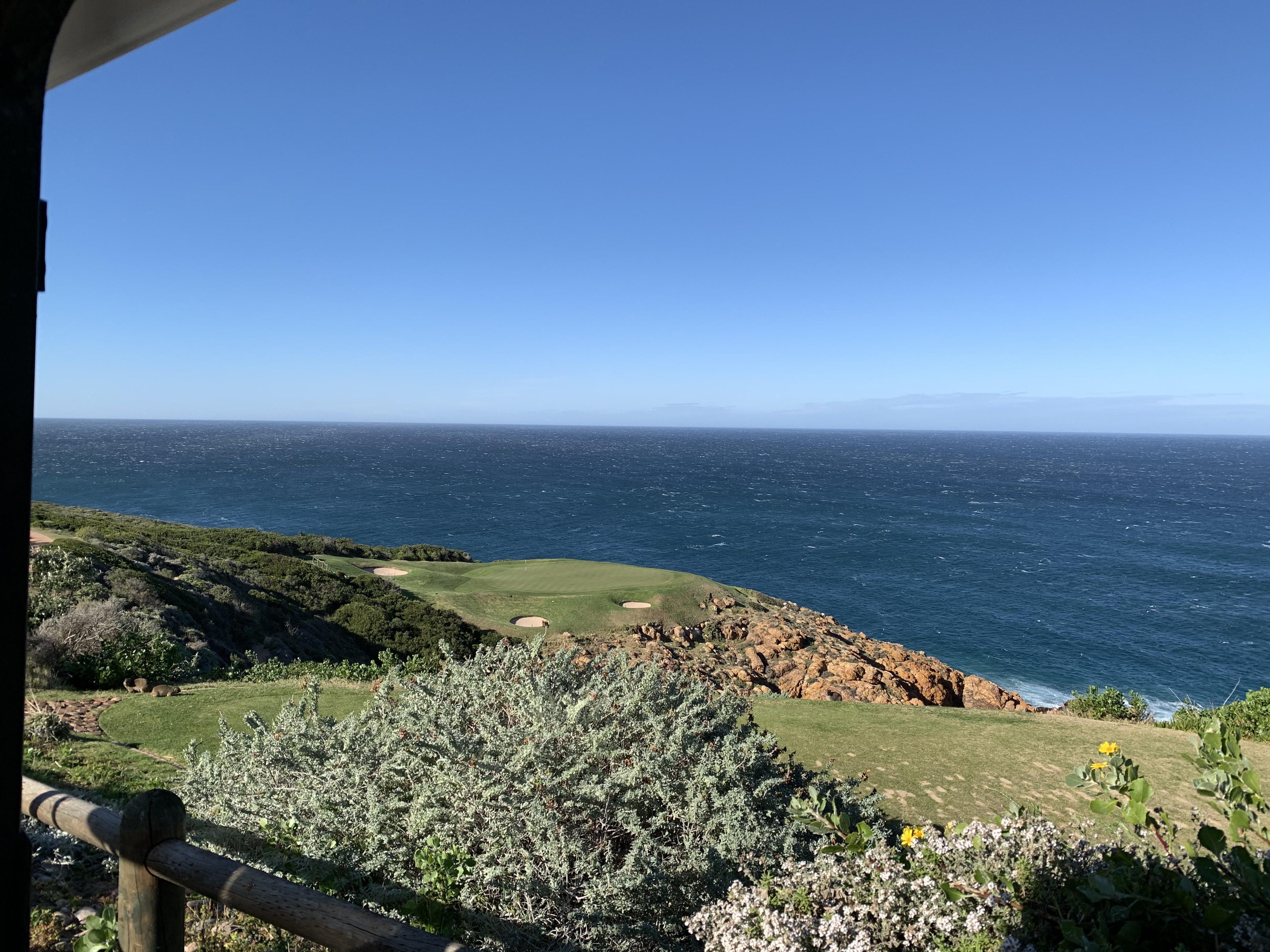 Never have I valued a round of golf so much as I did on Saturday. The experience was out of this world and luckily a few long drives with the wind at my back on the inward nine saw some decent performances. However, few and far between they were.
I also realised that there is no other way that I wanted to approach Saturday's experience, because close to 15 other people decided to cancel their rounds for the same opportunity, because they didn't want to battle the strong winds.
That's fair enough and of course everyone is entitled to their own golf experience, but I've never been happier with struggling so much on a golf course because we decided to make the most of the opportunity.
ALSO READ: DJ wins Travelers Championship
And, although golf remains a competitive sport even in a social context, enjoying it should be the No 1 priority, also because we recently saw how quickly it could be taken away from us.
Had we kept scores on Saturday then records would definitely have been broken – for all the wrong reasons. Between the three of us we easily lost more than 20 balls each and it is rather frustrating when you hit a solid drive directly against the wind only for the ball to hold up in the air and barely reach the fairway.
But, for years we will tell the story of the day we played the iconic Pinnacle Point when by the time we teed off on the back nine, the windspeed was well over 50km/h. Not that we were paying attention to that stat anymore.