Long flights, even longer queues and US Open excitement everywhere you look, writes CHRIS BENTLEY.
Greetings from San Francisco. Make no mistake, it's a long, somewhat arduous journey from South Africa to the other side of the pond. Started on Sunday from Johannesburg via London and 26 hours later we touched down in San Fran at around midday.
Here we come!!! @usopengolf #BucketListing pic.twitter.com/HbObL5g4Rp

— Chris Bentley ?? (@CJBents) June 9, 2019
The first thing that struck me, is that golf is very much in town. A massive fleet of private planes at the airport is a clear indication that the best in the world are here, along with all the people and teams that go with them.
For those who know a thing or two about South African queues, it took three hours to get through customs. Mr President, Donald Trump, is clearly doing things here in California.
The time difference and hours spent travelling are the first things to get over, and the Golf Channel certainly makes dozing off a little more difficult. It's just incredible to see the extent of the coverage the game gets here, and it's a real treat to go from our coverage back home to this all-out extravaganza as the buildup to the US Open reaches its peak.
Fisherman's Wharf, San Francisco ? pic.twitter.com/0ePD3jK0of

— Chris Bentley ?? (@CJBents) June 11, 2019
Besides the private jets welcoming us to the city, the area is buzzing with anticipation. We headed down to the wharf for a cold beverage and some crab, and you can feel the electric tension in the air.
As for the golf, we are heading through to the golf at Pebble Beach on Friday after a trip down the famous Monterey peninsula. Until then, it's a bit of sightseeing and the Golf Channel before the real deal starts.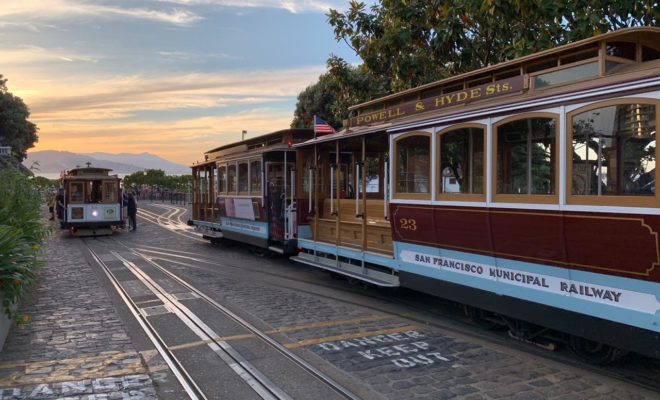 – Bentley is the CEO of Royal Johannesburg and Kensington Golf Club, who will be sharing his US Open trip with Compleat Golfer. Follow him on Twitter: @cjbents