With his maiden win under his belt, Erik van Rooyen has warned  that he'll be right back to work long before Thursday's first round of the Omega European Masters, writes WADE PRETORIUS.
The relentless pursuit of excellence is what make the good great.
At 29, the Cape Town-born and University of Minnesota-educated golfer has set his sights on the very top. And who could blame him after the 24 months of work he's put together.
His reputation has grown to such proportions that he started the Scandinavian Invitation fourth in the bookies list behind Matthew Fitzpatrick and home-town heroes Henrik Stenson and Alex Noren. A T8 at the PGA Championship and a T20 at The Open are further justification of his status in the game.
All that was missing was the addition of 'European Tour winner' on his CV.
That has now been taken care. And in some fine style, too.
'Obviously, I'm still super, super stoked after yesterday with getting it done,' said Van Rooyen speaking to Compleat Golfer while making his way to Geneva ahead of this week's Omega European Masters at the picturesque Crans-sur-Sierre.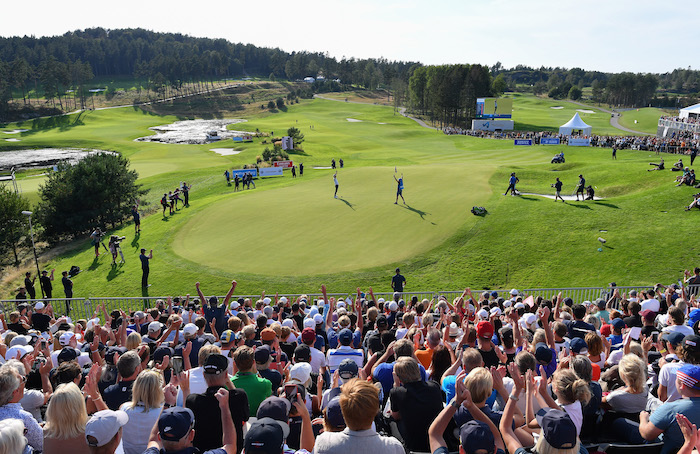 'I'm still buzzing. The messages keep flying in. It's awesome to sit back now and reflect on the hard work we put in. We work so hard every day and for it to pay off like this is truly special.'
Indeed, the event was played to script with Stenson tying Van Rooyen at the top with a front-nine ace on Sunday before England's Fitzpatrick set the clubhouse lead.
A 71st-hole bogey added the required drama before the South African held his nerve to get up and down on the last for a birdie and the win.
'No one handed it to us. We really had to go out there and win it. Matt Fitzpatrick played really well over the four days and turned it on in the final round. So that makes the manner in which we won all the more satisfying. We had to go out and get it,' he added.
His immediate reaction appeared to relief mixed with some true delight. While it might be his name engraved into the trophy, in his post-round interview and again talking to Compleat Golfer he made special mention of the role played by his team and particularly caddie Alex Gaugert; like Van Rooyen he too is a former Gopher alumni.
'Feely [Alex] kept me calm all day and said all the right things. He played a big role in this. He kept telling me to keep the pedal down, you know, keep making the birdies.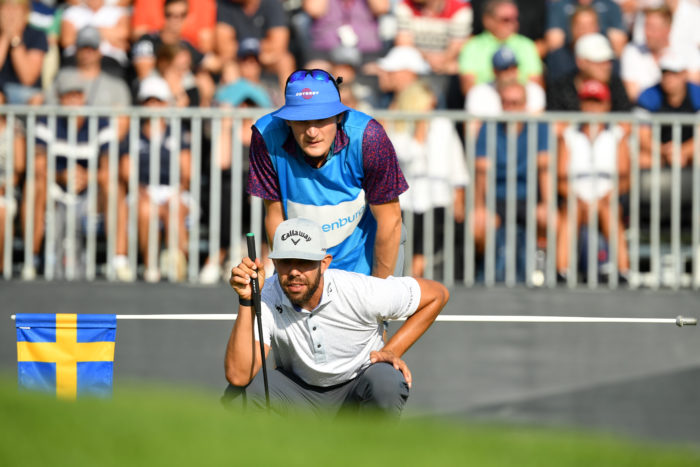 'We had no idea where we stood until the 16th green. The job was to carry on trying to birdie every single hole. Looking back, we birdied 12 of the last 24 holes we played – that's a standout feat for me. To shoot 64, 64 on the weekend was always going to be tough to beat.'
While wins do change the landscape, Van Rooyen now lies ninth in the Race to Dubai and has earned over €1.2 million this season. He is, for now at least, keeping his head down in the pursuit of win number two.
'I guess, we'll soak in this W for today [Monday] and reflect on it. From there, it's about taking in every single positive from the week. Golf is an imperfect game. Even though we won it wasn't perfect. The three days before Sunday wasn't perfect. We are going to keep polishing this diamond and striving to get that 1% better every day.
'We are off to Switzerland not to have some beers or whatever. Or to celebrate the win. We've done that. It's about trying to win another event.
'Come Tuesday or Wednesday, it'll be time to kick into gear and tournament mode. The focus will be there for sure, and kinda carry on trying to see if we can make as many birdies as possible. That's the approach – no letting up and it'll be some time still when we sit back and look at where the chips have fallen.'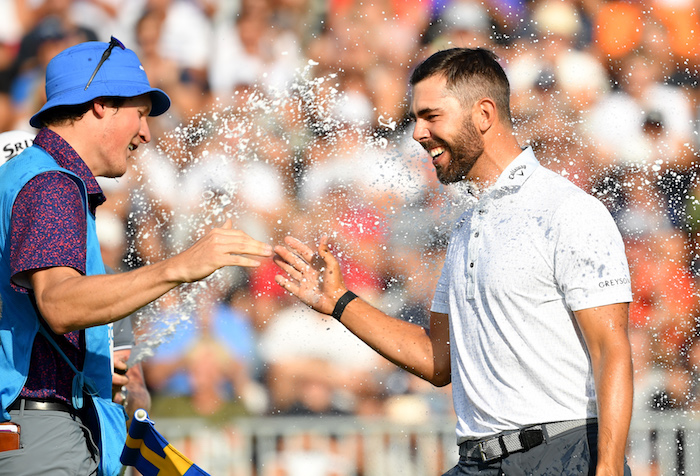 Van Rooyen, last year's Challenge Tour Graduate of the Year, has made no secret of his desire to play on the PGA TOUR in future. That goal may be ticked off sooner rather than later.