With GolfRSA about to launch the second phase of its ambitious Help Fund project, aimed at assisting caddies and casual workers affected by the temporary closure of golf courses during the Covid-19 crisis, we reveal a list of items up for grabs.
Thanks to generous donations from golfers, corporates and key industry players, we have been able to put together a set of unique, priceless prizes that we will be putting up for auction or raffle. The first auctions and raffles will begin on Monday 15 June and all proceeds will go to the GolfRSA Help Fund.
Scroll down for a sneak preview of some of the amazing items available – and keep an eye on this space, together with GolfRSA's social media platforms, to get the links to where the auctions and raffles will be taking place. There will be plenty more amazing items up for grabs over the next few weeks.
AUCTION: A Fourball With Ernie Els At Leopard Creek
This priceless experience includes a round of golf for three golfers with Ernie Els at the iconic Leopard Creek Country Club. The prize includes your golf carts, green fees and halfway house. A light lunch will be served in the clubhouse before tee-off and the golfers will enjoy dinner at the boma afterwards.
Accommodation for the three golfers will be in a dormie house, with a breakfast served at clubhouse the next morning. Ernie will provide a signed momento and Adidas will add a gift pack for each golfer.

RAFFLE:  A Fourball With Ernie Els at The Links, Fancourt
The most exciting raffle item so far is a round of golf with legendary Ernie Els at Fancourt's The Links for you and three friends. The prize includes golf, carts, halfway house, light lunch, accommodation and breakfast. Ernie will provide a signed momento and Adidas will add a gift pack for each golfer.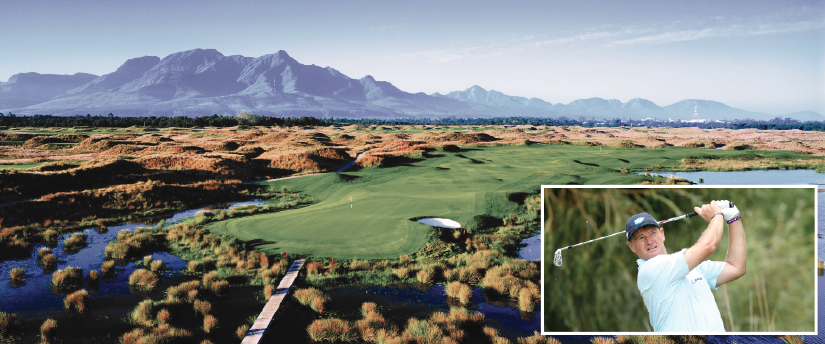 LIVE AUCTION: A Four-night Stay At Umganu Lodge with A Fourball at Leopard Creek
Bid on a four-night stay for 10 guests at former England cricketer Kevin Pietersen's Umganu Lodge in the Kruger National Park. Throw in R20 000-worth of food and beverage vouchers, a visit to Care for Wild's Conservation Centre and a fourball of golf at Leopard Creek and you can understand just how incredible this prize is!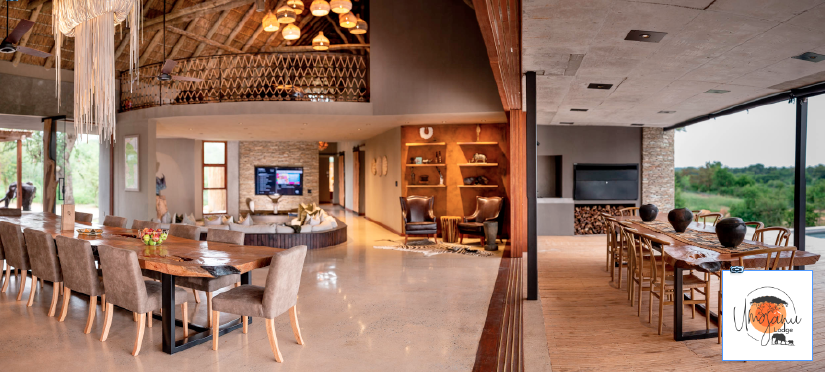 LIVE AUCTION:  William Kentridge Artwork
This limited edition print, 'Refuse the Hour', is signed by the famous South African artist himself and is an evocative series of charcoal and ink drawings taken from The Chamber Opera, and presented at The Design Indaba Festival in 2015.
AUCTION:  Golf With Erik van Rooyen, Christiaan Bezuidenhout or Dylan Frittelli
Numerous professionals have donated their time to the Help Fund, including European Tour winners Christiaan Bezuidenhout and Erik van Rooyen – both ranked inside the top 50 in the world – and PGA Tour winner Dylan Frittelli.
The round with Van Rooyen will be played at Bear Club Jupiter in the USA, while the round with Frittelli could be played at the University of Texas course (USA) or in Johannesburg, while the round with Bezuidenhout will be played at Ebotse Links.
AUCTION AND RAFFLE:  Amazing Memorabilia, Experiences and Getaways
Amongst dozens of amazing items up for auction and raffle, you can get your hands on a Sergio Garcia limited edition golf bag, a stay at Thatch House in Hermanus for four couples, a High Road Wine Tasting experience, a signed Branden Grace Tour bag with a custom-fit set of Callaway irons, three bottles of Famous Grouse whisky, a framed riding shirt signed by Valentino Rossi, a pair of original copper-dipped boxing gloves worn by World Lightweight Boxing Champion Dingaan Thobela and, courtesy of Betway, a round of golf with three Sunshine Tour professionals and Cobra equipment worth R30 000.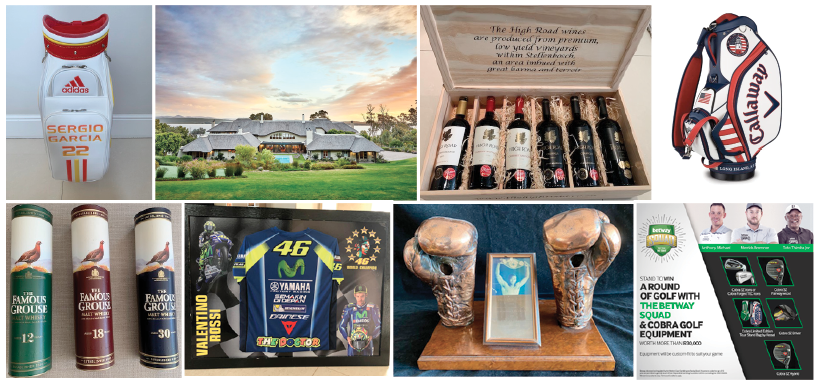 *If you have any items that you would like to donate to the GolfRSA Help Fund, please contact Selwyn Eagle on 083 4634 479 or [email protected]