Brian Harman's win at The Open Championship at Royal Liverpool was only the 11th instance of a left-handed golfer winning a Major, writes BRENDAN BARRATT.
In the history of Major Championship golf, spanning more than 150 years across the men's and women's games, five left-handed players have won a Major. It's a staggering statistic, even considering that lefties only make up an estimated 10% of the world's population. When it comes to golf, however, that number is even lower, with equipment sales revealing that just 8% of golfers play the game southpaw.
Diksha Dagar is a two-time winner on the Ladies European Tour. The Indian won the 2019 Investec South African Women's Open at Westlake for her maiden professional title and followed that up with a win earlier this year, capturing the Czech Ladies Open in June.
Closer to home, Garrick Higgo is a three-time DP World Tour and PGA Tour champion, but one is hard-pressed to come up with other well-known lefties. Dylan Mostert is a recent Challenge Tour winner, Ruan Korb is a two-time Sunshine Tour winner and Luke Jerling is another good player.
Is there anyone else?
Yet perhaps this is the start of a lefty revolution, for on the very same weekend that Harman was lifting the Claret Jug, another left-hander was claiming victory across the pond in the opposite-field Barracuda Championship. Stick-thin American Ashkay Bhatia made it a lefty double when he edged Patrick Rodgers in a playoff.
THE MAJOR LEFTIES
Bob Charles (1963 Open)
The New Zealander became the first lefty to win a Major when he beat Phil Rodgers in a 36-hole playoff at Royal Lytham & St Annes. With very few lefties in the game at the time, he held that honour for 40 years until Mike Weir claimed The Masters in 2003. Over a distinguished career, Charles won 80 professional tournaments, and would go on to win two Senior Open Championships as well.
Mike Weir (2003 Masters)
Weir needed one sudden-death playoff hole to capture The Masters and become the first Canadian Major winner – and the first lefty to win at Augusta. The Canadian would go on to reach the top 10 on the World Ranking, peaking at No 3 in 2003 after a tie for third at the US Open. In the years that followed, Weir was a regular contender at the Majors, but never managed to land another big one. Interestingly, like Phil Mickelson, Weir is actually right-handed, but plays golf left-handed.
Phil Mickelson (2004, 2006 and 2010 Masters, 2005 and 2021 PGA Championship and 2013 Open)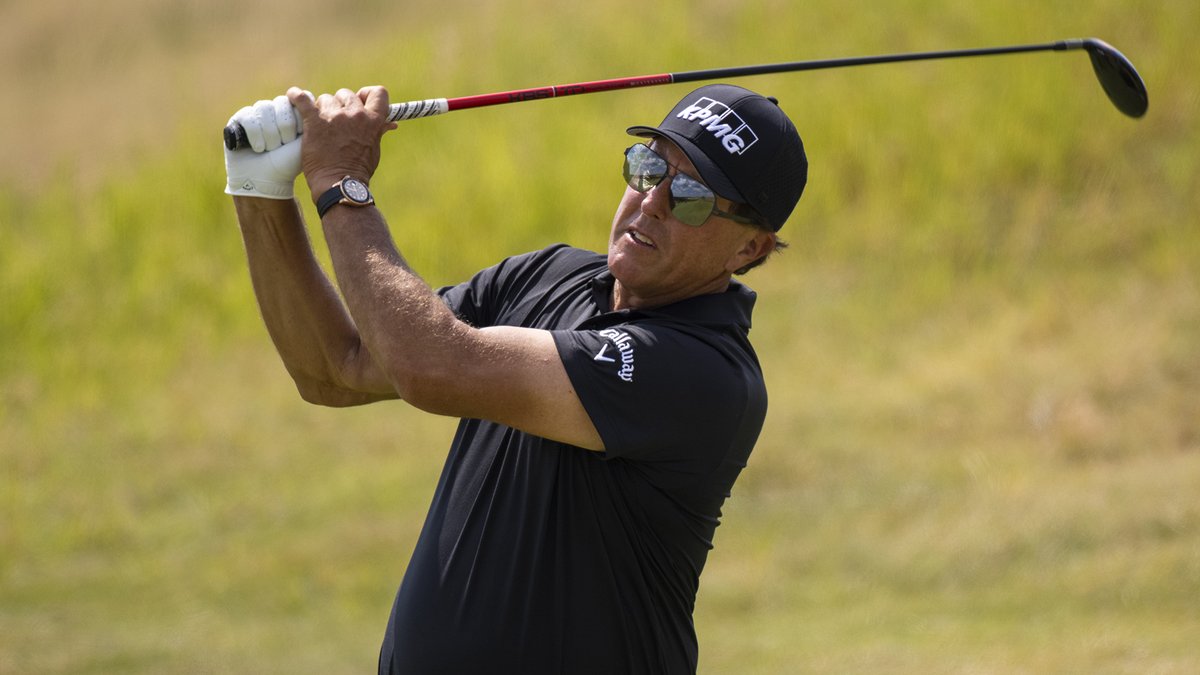 Undoubtedly the greatest lefty of them all, Mickelson for a long time carried the moniker of Best Player Never To Win A Major until the age of 36 when he broke South African hearts by edging Ernie Els to win the 2004 Masters. Once he got that particular monkey off his back, the Majors kept coming and he defied all odds to win the 2021 PGA Championship at the age of 50.
Bubba Watson (2012 and 2014 Masters)
Yet another lefty to win at The Masters – hinting that a natural left-handed fade is advantageous around Augusta National – Watson broke another South African's heart when he edged Louis Oosthuizen in a playoff. Famously playing one of the greatest escape shots of all time on the second playoff hole, Bubba put a massive hook on a wedge shot to find the green and secure a winning par. The win took him to No 4 in the world. Watson followed up his first Masters win with another victory around Augusta National, edging rookie Jordan Spieth for the title. Interestingly for a player with two Majors to his name, Bubba has only finished inside the top 10 five times in a lengthy Major career spanning over 15 years, although this included a playoff loss to Martin Kaymer at the 2010 PGA Championship.
Brian Harman (2023 Open)
Harman came out of nowhere to win the Claret Jug this year. The diminutive left-hander had finished a distant runner-up to Brooks Koepka at the 2017 US Open, but his form leading into The Open showed no signs that he would run away with an early lead and keep it for 72 holes. Ultimately, Harman signed for a comfortable six-shot victory at Royal Liverpool, certainly making the bookies – who had him at 125-1 – happy.
– This article first appeared in the September 2023 issue of Compleat Golfer magazine.