Putting his head down and doing the hard graft has put Oliver Bekker in a good place to reach his goals, writes MICHAEL VLISMAS.
Oliver Bekker remembers the conversation well. It was the week before the Dimension Data Pro-Am in May this year. After a good start to his Sunshine Tour season and then a second-place finish at the Limpopo Championship as part of the Challenge Tour's South African Swing, the Dimension Data Pro-Am was a decision-maker for him.
'I sat down with my wife and we had the conversation. I said that if I have a good week at the Dimension Data Pro-Am, this is potentially what we are facing,' he says. Bekker is referring to the decision to play the Challenge Tour and thereby try to qualify for his European Tour card. And when he finished tie-third at the tournament, the decision was made.
And despite the obvious sacrifices Bekker and his family have had to make, it's been the best decision. At the end of July, he was sixth on the Road to Mallorca standings and well within the top 20 who will earn their European Tour cards at the end of this season.
He's reached this point thanks to an innate ability to just put his head down and work his tail off – for weeks and weeks on the road.
'It's been rough at times. We've been on the road since the Dimension Data Pro-Am. I think since the Limpopo Championship I've played almost 14 weeks in a row. We had one week off because I couldn't get a visa for Ireland. But I still had to stay in Sweden that week. Once you leave South Africa under the current restrictions, it's very hard to go back.
'But you know, it's been a big sacrifice by the whole family. I mean, we have twins and they're still young. Fortunately my wife is busy building houses and doesn't need me to keep her busy. But it's still tough to look after kids on your own.
'I'm very aware that she's made an immense sacrifice, and you want to appreciate that and make the most of this opportunity. So that's the mindset I've had. I've been grinding away out here because I know that the better I play, the sooner I can go home.'
Now 36 years old and in his 13th year as a professional, Bekker is also well aware of what this Challenge Tour represents for him.
'To be honest, I just took a chance. I sorted out my visa the week before the start of the Challenge Tour's South African Swing with the Limpopo Championship. I thought if I get off to a good start there it would mean I could secure a few Challenge Tour starts. I also had a look at our local Sunshine Tour schedule and saw we had about two months off here.
'So I thought, let's give it a go then. Let's give it one last bash and see what happens. So it's been nice to get off to a good start and be able to keep it going like I have, especially when you're playing in different conditions every single week.'
As he rightly points out, in professional golf it doesn't matter that you're a seven-time Sunshine Tour winner, as he is. All that matters is this week.
'I'm 36 now. It's fun playing on the Sunshine Tour, but you still need to make a decent living. So you can have won seven times, but at the end of the day you start from scratch the next week. Whether you've just won the week before or are world No 1, you don't get a free pass. You start on the same number the next week.
'In this game you have to prove yourself week in and week out. You've got to have the mentality that last week is last week, or last year is last year. That's over, and this week is all that counts.'
It's a combination of this way of thinking and his own increased experience that has seen Bekker be so effective on the Challenge Tour this season, where he has steadfastly chipped away at his goal to climb the rankings.
But if you consider his career, it does seem as though he performs at his best when he's given himself an ultimatum.
Before 2017, he was seriously considering his future in the game. And then came 2017 when he won three times and made his Major championship debut at the US Open that year. And before his journey on the Challenge Tour this year, he admits he was also considering his other options.
'In 2017 I started studying for a CFA [Chartered Financial Analyst], and then I started playing great. I actually couldn't write the CFA exam because I was at the US Open. Then this year I enrolled for the PGA of South Africa programme and I haven't been able to write that exam either. It looks like I have to decide this golf thing is for the birds, and then I seem to play better.'
But Bekker feels he's in a much stronger position than he was in 2017.
'It's different because in 2017 I played well and did well on the Order of Merit and went to the US Open, but it didn't get me anything. I went to the Final Stage of the European Tour Qualifying School and to the then Web.com Tour, but it didn't get me a card.
'Now I feel like I've played well in the right events and given myself a very real chance of getting a European Tour card. So I feel like this would mean a lot more to me. I know exactly what I need to do. It's as simple as going out there every week just playing good golf.
'The margins are so small here. You really need to finish in the top five to stay on track to get a card. There is no room for complacency. But I'm proud of how I've played my final rounds in particular. You know, I've put myself in a position to win. There have been quite a few tournaments where I haven't been in the top 10 the whole week and then a good final nine holes has secured me that top 10. Those things will be what makes the difference at the end of the season.'
It's quite clear Bekker has made a realistic study of what he needs to do to get that European Tour card this time around. He's taken his love for statistics and merged it with a mental approach he says harks back to his form of 2017 to make sure he stays in the right track this year.
'I'm back to where I was mentally in 2017. You get to a point where you play so much that you get drained emotionally. So you hit a couple of loose shots during a round and then you get down on yourself. That year, if I hit a bad shot I got over it quicker, and that shows in your attitude. I feel like the past few months I've done that. I just try to shoot par or better every round, and keep on chipping away. I haven't shot many over-par rounds this year. But I've had a lot of level-par and one- or two- under rounds. From that, if you can throw in a couple of three unders, all of a sudden you're looking good.'
That mental shift in particular has been huge for Bekker this year.
'You can try so hard to shoot six under that you end up shooting one over. But when you set yourself a goal of one under, that feels a lot more doable. During the Cape Town Open I was amid a stretch of about 28 rounds where I'd shot par or better. And at Royal Cape I was five over during the one round. I didn't want to break my run, so I shot four under over the last five holes to break par. This mindset has made a big difference for me this year.'
An ability to make these mental shifts is why BekKer has also never relied too heavily on sports psychologists. Although, he has a very different take on his other reason for this.
'I've always just done my own thing. I have seen sports psychologists for brief periods in my career. But I know I'm good enough mentally to do what I need to do. Sure, there's always room for improvement. But in my case, I feel you have to decide on your priorities. This game takes so much time already.
'If I had to go and do extra mental and fitness work, where's the room for my family? You can choose different careers in your life, but your family is there forever. Golf is secondary for me and I always want to work around how I'm going to do what I need to do in the most efficient manner while still having time for my family. It's tough, because it's just a game, but it's also just your career. To make that balance between those two is the hard thing. If everything is just golf, how do you release that pressure?
'For me it's been family and I also enjoy trail running and now CrossFit. There was a time when I was trying not to get hurt in anything else because you worry about it affecting your golf, but then I just thought, stuff it. You need to have something that allows you to take the pressure off.'
It's an overall strategy that works in return too, as Bekker's family in particular supports his career.
'I've been lucky to have loving parents who are very supportive. My parents-in- law are the same. I have a great wife and great kids, and I'm in a good space in my life. I mean, I'm talking to you now from Italy where we're playing golf in a beautiful country in the sunshine. What can you really complain about?'
And hopefully at the end of this season, Bekker and his wife will look back on that conversation before the Dimension Data Pro-Am and agree it was the best decision they ever made.
– This article first appeared in the September 2021 issue of Compleat Golfer magazine. The October 2021 issue is on sale now.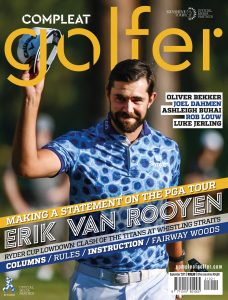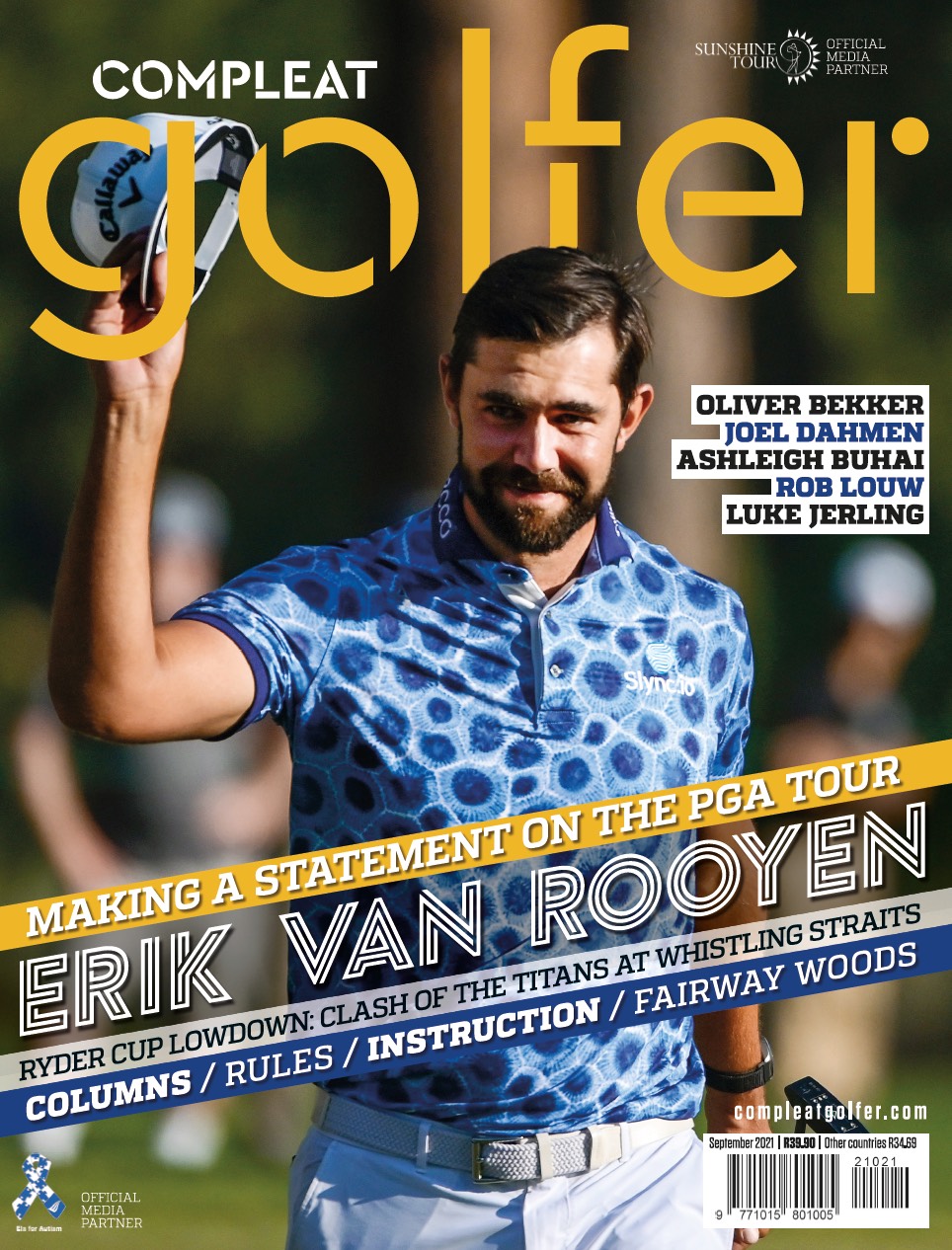 Photo: Aurelien Meunier/Getty Images