This well-travelled Springbok front-ranker talks about his favourite courses, how courses differ overseas to SA and some of the better rugby-playing golfers he's shared rounds with.
How long have you been playing golf and how did your interest in the sport all start?
I have been playing golf for as long as I can remember, although never really that good at it. However, there was always an old set of McGregors or Pings in our house and we use to make a little course in the backyard of our garden with my brothers. We then also played a lot during the holidays, from the early days on the farm in Marquard in the Free State to Windsor in Durban to Mt Edgecombe and Zimbali with my time at the Sharks.
What is your favourite club in the bag?
23 Cobra Hybrid – never misses the spot no matter what. 
Name your four favourite courses to play locally in South Africa.
I would say Pearl Valley, Mt Edgecombe, Fancourt and my home course back in the day Kloof Country Club.
Nowadays, how often do you play golf?
Not as often as we would like I would say, mostly golf days then if mates are around for a social round.
Have you been able to play any overseas courses?
Living in Ireland for the past 14 years I have been very fortunate to play some incredible courses, some of my favourites are Adare Manor Limerick – my home club while at Munster – Old Head Links Kinsale Ireland, Doonbeg Trump Golf links and Royal Portrush Golf club. 
How much different are the golf courses you played over there in Ireland and France, compared to back home in South Africa?
They are different in that there are a lot more links courses which then leads to a battle with the weather that comes off the coast in Ireland. However, parkland courses – which are what we have more of in SA – are similar and just as challenging. The biggest difference for me being a prop is that there is no halfway house in Ireland to top up after nine holes. This leads to my form dropping at around 1the 14th or 15th with the energy levels running low. Jokes aside though the courses are incredible and they have a very proud golf heritage they undertake in Ireland which leads most people to take up the game.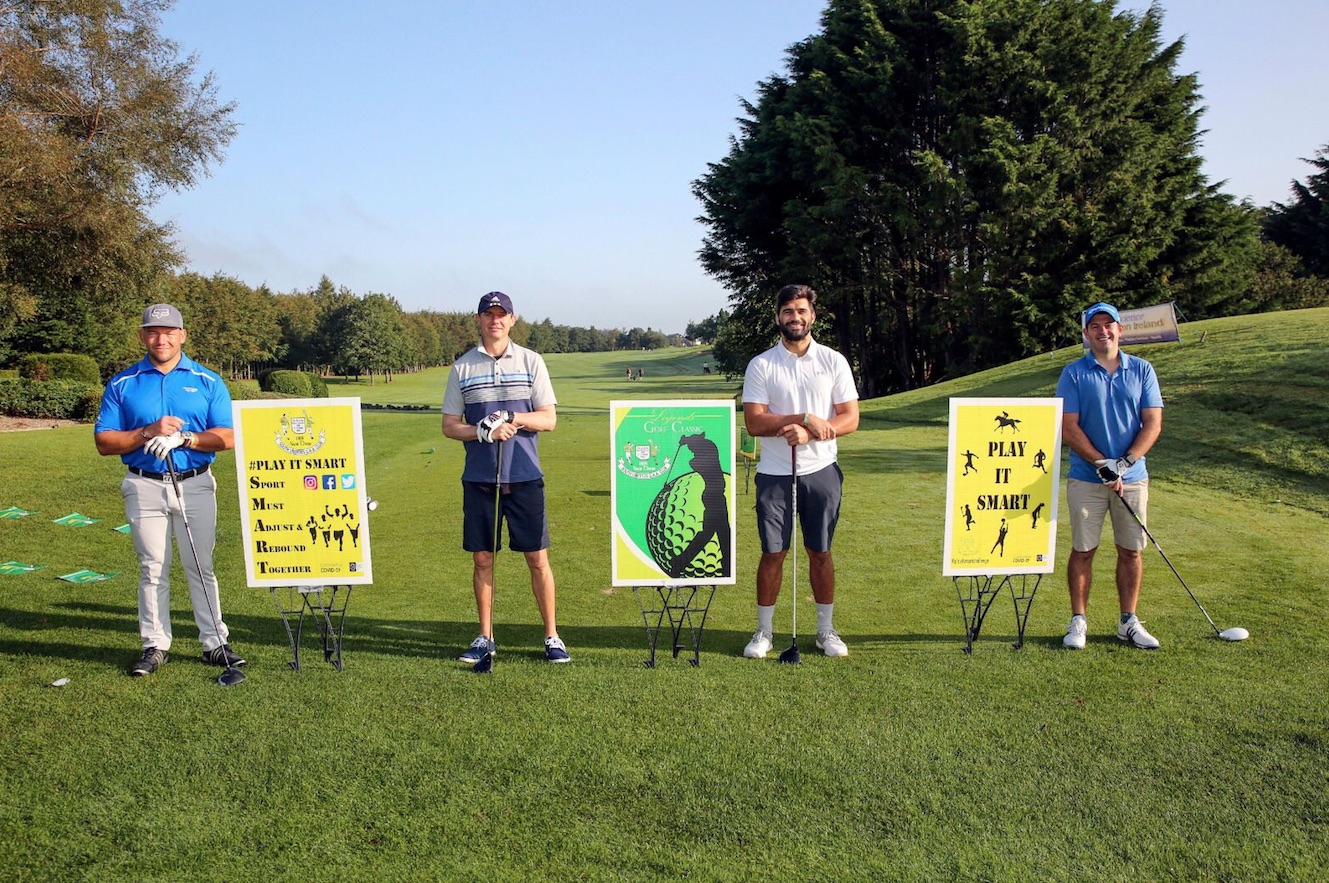 From your time as a rugby player, which other players would you say were/are good golfers?
Lots of handy golfers, as we played every Wednesday when I was at the Sharks. Johann Muller, Ruan Pienaar, Butch James, Albert van den Berg, AJ Venter and we played a lot together back then. 
Do you follow any golf? If so, who are your favourite golfers?
I do when I can and other than the obvious Tiger, I like Bubba Watson, Louis Oosthuizen, Dustin Johnson, Matt Kuchar, Bryson DeChambeau – just because he can hit it long – and Shane Lowry, but I don't really have a specific player really, I just enjoy watching those players play the game.
What is your current handicap?
I haven't played enough in SA so play off an 18, but really it's a proper 18.
Do you find any resemblance between golf and rugby?
Yes, when it comes to the social and off-the-course stuff now doubt it as it's really enjoyable, but not on the course as there is no game like out there, even if you put in the hours and time and play often it will always bring you back down to earth with one bad shot or round. 
If you could play golf with any three famous sports stars who would it be?
Tiger Woods, Michael Jordan, Mike Tyson.
– This Q&A first appeared in the December 2022 issue of Compleat Golfer magazine.