Compleat Golfer magazine gets some stakeholders in South African golf to sit down at a virtual round table and discuss what we feel will contribute to shaping 2022.
Only one person on the panel correctly called a first-time men's Major champion for 2021. You've got a chance at redemption. Who breaks through in 2022?
Gary Lemke, editor, Compleat Golfer: As 'defending champion' in this regard, I'll tee off first. Xander Schauffele seems too obvious so I'll go with Viktor Hovland, who has yet to have a top 10 at a Major. I saw both close up at the Tokyo Olympics and they're incredible golfers who have what it takes for the big occasion.
Ivano Ficalbi, chief executive, PGA of SA: As we enter the ninth year since a South African lifted a Major trophy, I have my hopes on the South African PGA Championship winner, Dean Burmester.
Grant Hepburn, chief executive, Golf RSA: It's such a lottery picking Major winners, but I'll take a stab at it. Two players who have a great chance of becoming first-time Major champions this year are Xander Schauffele and Tony Finau. Closer to home, watch out for Christiaan Bezuidenhout – if anyone is going to break the South African drought, I think it will be him.
Thomas Abt, commissioner, Sunshine Tour: I'm backing one of our boys, and I'll go with Christiaan Bezuidenhout. I think he's built up an incredible amount of experience at big events and this will only increase with a PGA Tour card in hand which gives him the confidence to know he's got what it takes at the highest level.
Dale Hayes, leading golf personality and golfing encyclopedia: I'm sticking with my man from last year – Xander Schauffele. He won a gold medal at Tokyo 2020 and he's quite simply too good not to win a Major. Four good courses for him in 2022.
For the whole of 2021 there were only two men who sat at No 1 in the World Ranking – Jon Rahm and Dustin Johnson. Does that change in 2022?
GL: I confidently say that no one outside Rahm, Johnson and Collin Morikawa will threaten the No 1 spot in 2022. Morikawa missed only one cut in 23 events in 2021 and won three times. That consistency will pay off and I see him hitting the No 1 spot.
IF: Jon Rahm is able to maintain a high standard consistently and must be the favourite to sit atop the rankings for most of the year. However, Collin Morikawa is a true pretender to the throne and with Rory McIlroy playing more freely, 2022 is an exciting year for the top-ranking position.
GH: Yes, I think so. If Rory McIlroy plays anywhere near his best he will be back on top, and I wouldn't rule out Brooks Koepka – if he can stay fit and healthy.
TA: Yes. This is Collin Morikawa's time.
DH: I fancy that Jon Rahm could be No 1 for a good while. He has everything fellow Spaniard Seve Ballesteros had, plus a cool head – well, relatively. Most importantly he has the desire to be the best.
The Internationals have a poor record at The Presidents Cup. What are their chances against the US in 2022?
GL: Their chances are Slim and None – and Slim has left town. I remember Gary Player saying the USA should win every Ryder Cup, given their college system, their resources, population and access to facilities. But they don't. The Presidents Cup is different, though. By the end of November, 14 US golfers were in the world's top 20 and Louis Oosthuizen, Hideki Matsuyama and Abraham Ancer were the only ones who could play for the Internationals.
IF: After the US team's dominant performance at the Ryder Cup on home soil in 2021, they must once again be overwhelming favourites to lift the trophy at Quail Hollow. However, I am hopeful the team spirit started by Ernie Els in 2020 is taken further by Trevor Immelman. A win for the International team is required to keep The Presidents Cup relevant.
GH: This is a head vs heart situation. I would love to see the Internationals win, but I really can't see anything other than a comfortable US victory, particularly on home soil. For the future of the event, which could lose a bit of excitement if it's a one-sided result, I hope it's a close one.
TA: It's never easy in the US. But again, I'm backing Trevor Immelman as our South African captain. I've got to feel there is a momentum shift coming at The Presidents Cup. The International team has a strong identity developing, started by Ernie Els and of which Trevor was a part and will build on. Their time is coming.
DH: I still think the Americans will be able to field a stronger team than the Internationals. However, with so many new top players coming out of China, Korea, India and South America, it won't be long before the Americans have a battle on their hands.
There are about 450 golf courses in South Africa. The debate about rezoning some for affordable housing is getting louder. Are there too many courses in this country?
GL: My short answer is no. My longer answer is that we need to get communities more involved in playing golf – and this means seeing more people of colour on the courses. Given the demographics of the country, the ratio of golfers is wrong and there are not enough black golfers involved in the club membership environments.
IF: The research globally is that there is an oversupply of golf courses and South Africa is no different. Fewer than 200 of those 450-odd have more than 200 members and therefore simply remaining financially viable is difficult. However, it is important to note that golf courses are vital green lungs in our urban areas and they perform a very important function as recreational areas for communities.
GH: Our courses are spread over a huge geographical area, many of them in outlying areas where space isn't an issue. Golf courses in big metropolitan areas play an important role in terms of providing a green space and a place for people to participate in a healthy outdoor activity. They also contribute massively to our tourism industry and help provide jobs. Golf is a R48-billion industry in this country, and the golf courses are an important part of that equation.
TA: No. The minute we start taking public spaces and converting them to housing is when we should be focusing on the failure of a meaningful housing strategy. That is not golf's fault. For the same reason that if you start converting empty office space to apartments, you need to ask questions of the state of the economy.
DH: We certainly do have too many golf courses when you look at the numbers. We have an average of 300 members per club (140,000 golfers and 465 courses) who are registered golfers. If you double that number, it's still borderline to make clubs profitable. However, in saying that, we don't have too many courses in most big towns. Cape Town, Durban, Joburg. Pretoria and Bloemfontein all have close to the correct number of facilities.
Have we seen the end of Tiger Woods as a professional force?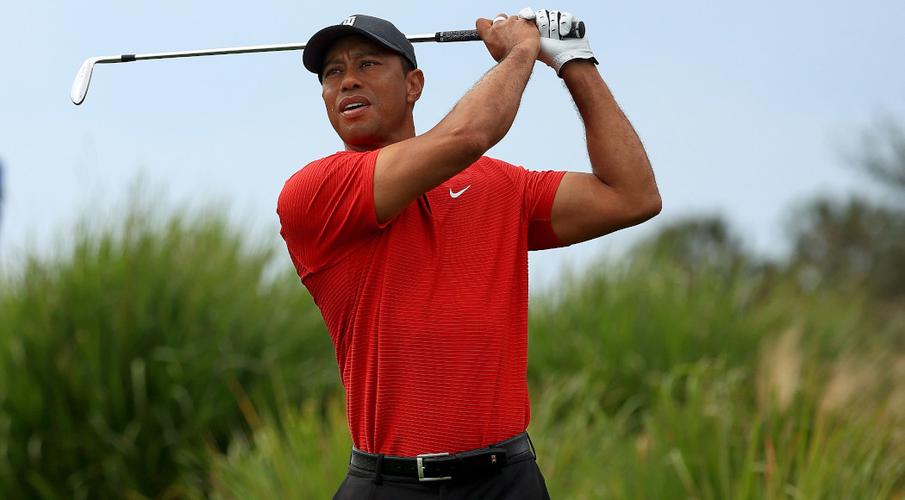 GL: We all saw the video on his social media of him hitting a few fairway shots in late November. Will he be able to walk 18 holes, let alone be competitive, though? For me, the answer is a resounding no, sadly. Perhaps we can see him working his magic in some charity and made-for-TV events.
IF: It all depends on how much longer Tiger wants to compete at a high level. Coming back from crippling injury and competing against a surge of impressive young professionals is going to be extremely tough, but competing on the Champions Tour against professionals he beat in his prime may be an achievable goal.
GH: If I had answered this question a bit earlier I might be saying something different. But we've all seen Tiger posting a video of himself on social media, hitting a golf ball. And it looks ominously good! If Tiger's body heals sufficiently, and it looks like it has when you see the way he moves in that video, and if he still has the will, I do believe he will be back. We know Tiger likes records and a comeback like this could be seen as greater than Ben Hogan's after his car crash; maybe that's the type of motivation he needs.
TA: Tiger Woods put out one video of only a few seconds showing him chipping. It broke the internet. He will always be a professional force in golf. His impact is certain, whether or not he's playing well.
DH: I've learned, with Tiger you never say never. His recovery skills are phenomenal. However, he's older and his body is now really worse for wear. Can he mentally get himself to work as hard as he will need to? My feeling is he won a Major in front of his children and now he will concentrate more on his other interests.
We've had a year to experience golf's new handicap system. Has it improved the game or was the old handicap system better? Criticism includes the new system favouring high handicappers and being open to manipulation.
GL: In all honesty I don't know enough about it and I haven't experienced enough to form an opinion. My esteemed panellists are far better equipped to comment.
IF: I am sympathetic to our PGA professionals who manage this criticism at golf facilities as any handicap system is not going to be perfect and there will always be positive and negative feedback. However, I believe the R&A and USGA manage this process based on what would be of value to most golfers, and implementing a system to manage the small percentage who abuse the system would not be fair to the majority of golfers.
GH: Unfortunately, there will always be those who criticise the handicap system. I believe we have one of the best-run systems in the world and we should be proud that we were one of the first countries to fully roll out the new World Handicap System. Any system is open to manipulation, but we must not forget that golf is a game of honour. Close to 100% of golfers are honest with their handicaps, so we can't change the system for the tiny minority who are using it to falsify their scores. I think people are still adjusting to what has been quite a big change but we will see the benefits of the world using a universal system.
TA: Speaking from a professional perspective, we have a game where you call penalties on yourself. Golfers are largely self-governing at the elite level. Finding mechanisms to stop the cheats is one thing. I'd prefer that as a community of golfers, the shame of attempting to cheat in this beautiful game should weigh more heavily.
DH: Generally, I think the new system is fine. I would still like to see a rule brought in to force all golfers to have to play 50% of their rounds at their home club. Two reasons for this – firstly, the scoring will be more consistent and accurate, and secondly, it will eliminate golfers from living in, say, Bloemfontein and being handicapped in Mpumalanga or elsewhere.
Green-reading books will be banned on Tour in 2022. What other rule would you most like to see changed?
GL: I'm showing my playing level here, but allow the golfer to ground the club in the bunker when addressing the ball. A lot of pros are better from a greenside bunker than on the grass, but the high handicappers struggle. You can touch the sand with the club elsewhere in the bunker. Why not be allowed to address as such – obviously without 'teeing up' the ball. High handicappers don't get to practise much in bunkers either.
IF: I am sure most golfers would be able to insert a rule and explain why it should be changed, and this question was actually part of the PGA's education on the rules when I studied the programme. But, I enjoy the principle of 'play the ball as it lies, play the course as you find it and if you cannot do either, do what is fair'.
GH: I'm not so sure about any other rule changes but it will be interesting to see how the 'distance debate' is resolved. Other sports have had to adjust and have done so successfully. Tennis changed the balls at Wimbledon to slow the game down slightly, baseball changed the bats in the professional leagues so that the size of the pitches remained relevant. I'm not sure what the answer is for golf, but the debate rages on around the issues of how far the pros are hitting the ball in relation to the length of golf courses.
TA: I think most of our members would like to see some thought around the 'ball in divot on the fairway' rule.
DH: I love all the changes that have been made to simplify the rules. I would like to see them continue down that same road, but they have to do something to curb the distance the ball flies to save many thousands of golf courses worldwide. Unfortunately it's not just the pros who hit the ball ridiculous distances. Many, many young strong club members are doing the same.
Who is the most underrated golfer in the men's top 20?
GL: There are underrated players in the top 20? I'll go with Dustin Johnson. He doesn't always get the credit he deserves, given what he's achieved. It seems the spotlight in the US has switched to DeChambeau, Brooks and even Morikawa. DJ, though, is paying the price for winning 'only' two Majors.
IF: I would say Daniel Berger. I would not have thought he was ranked that high and I think this is due to how he swings the club and his low ball flight. However, he is consistently up there on the weekend and may be due a few victories in 2022.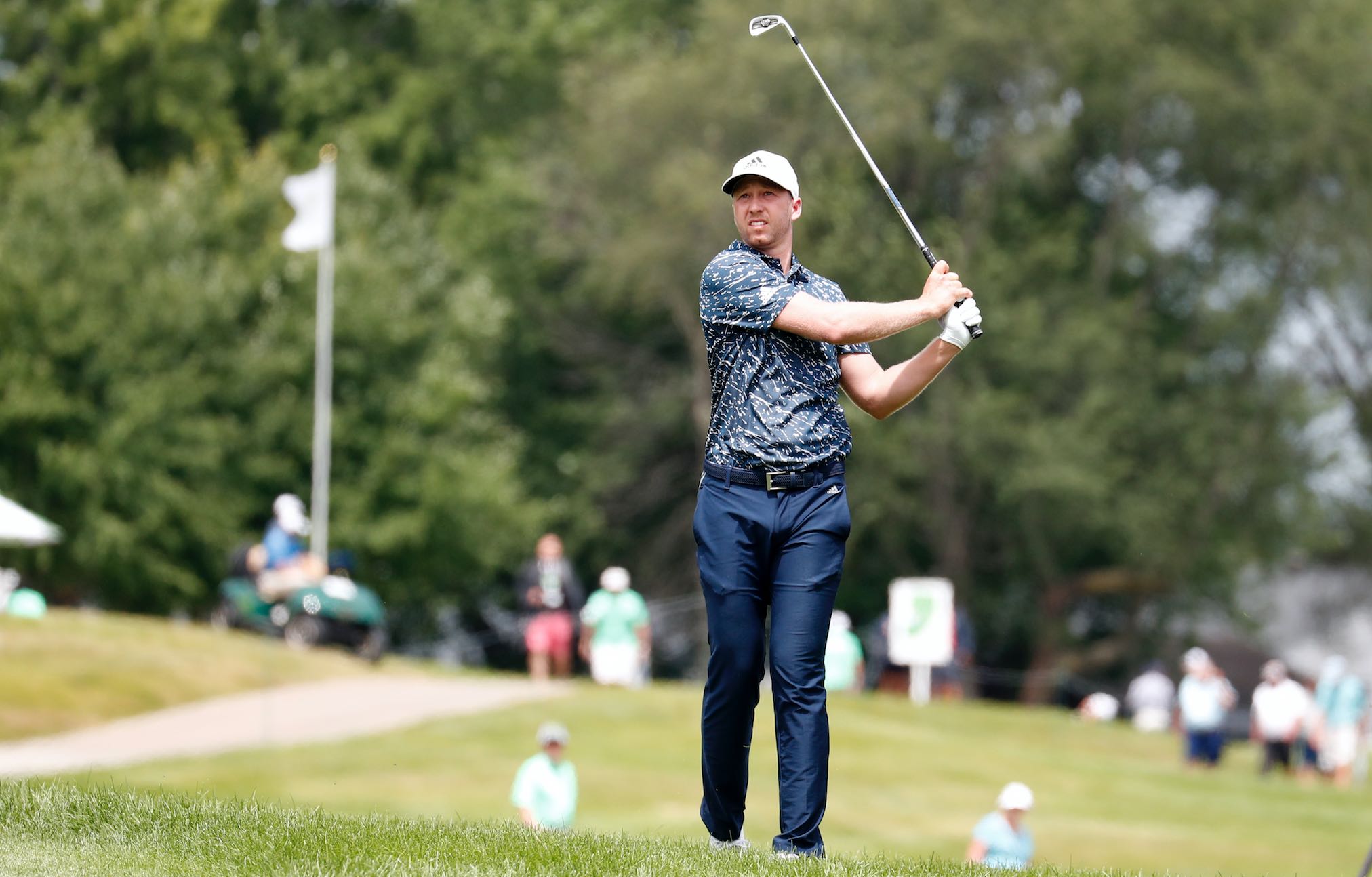 GH: I must admit, I had to have a quick look at the top 20 to see who is there. Sam Burns has flown under the radar but he always seems to be near the top of the leaderboard on the PGA Tour. He's young, so if he continues on this path, he may not stay under the radar for much longer.
TA: Abraham Ancer. I like that, much like South Africa, he comes from a small golf country and yet is making waves internationally.
DH: Louis Oosthuizen is hugely underrated. His golf in 2021 was fantastic and yet he still gets criticised for only finishing second. I believe Louis will still be contending at tournaments in five or 10 years' time.
South Africa had its best return on the European Tour since 2017, with four golfers winning six tournaments. So, apart from Justin Harding, Daniel van Tonder, Garrick Higgo and Dean Burmester, who wins on the DP World Tour in 2022?
GL: A bit of guesswork here, since you've eliminated some big guns, but Wilco Nienaber is too good to miss. I loved the video of him and three others breaking the record for fastest hole in golf and I feel he's a little bit of the 'next big thing' on the DP World Tour from South Africa. I'd like to see Brandon Stone put it all together this year too.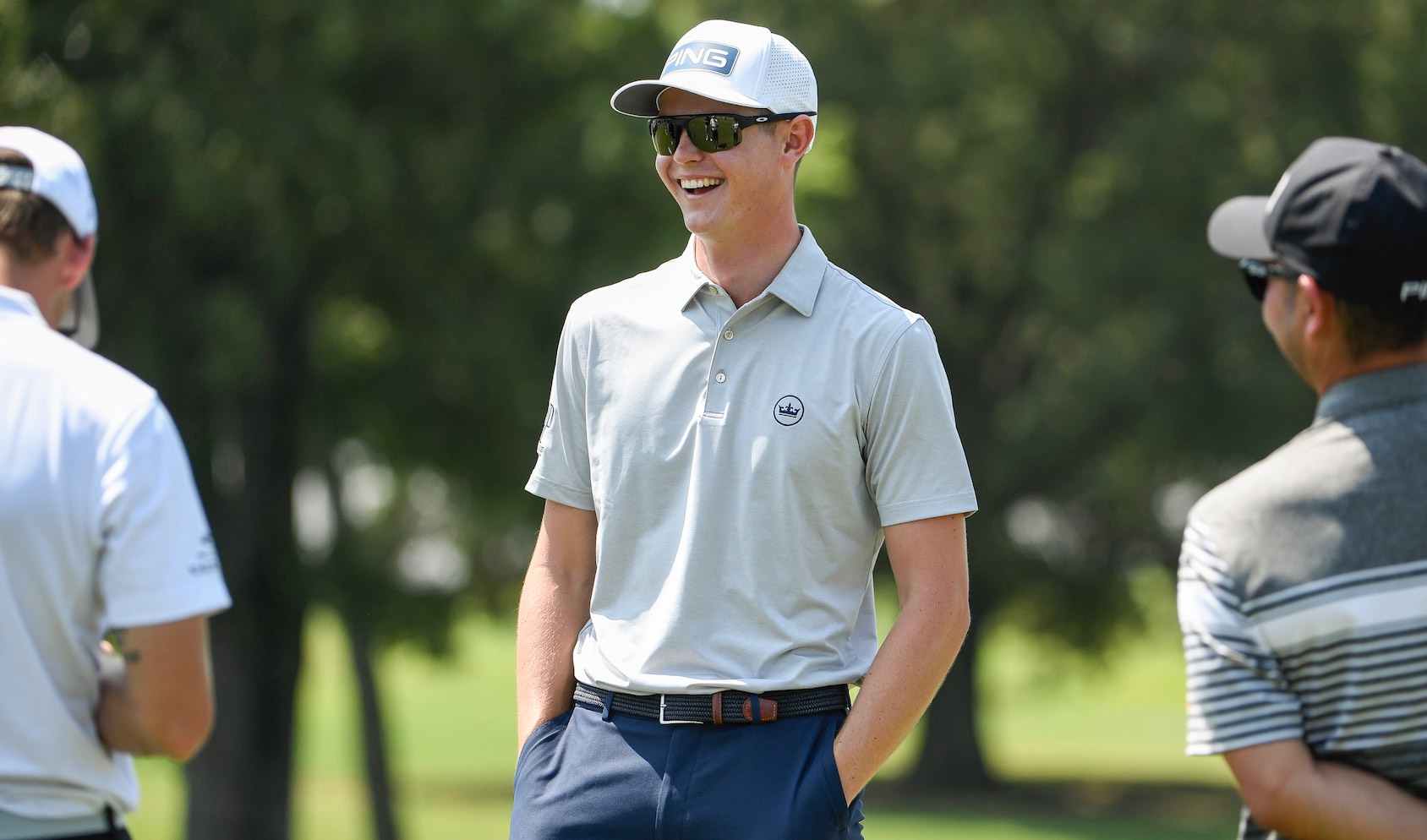 IF: I put forward Shaun Norris and George Coetzee. Shaun is a regular winner on the Japanese Tour and George is due another win on the DP World Tour.
GH: It would not surprise me at all to see Wilco Nienaber win a DP World Tour event, especially since there are now five in South Africa. We know how our South African players love playing at home. Like Garrick Higgo, Wilco came through our squad system and although he has found pro golf quite tough to begin with, he is a wonderful talent who is destined for great things. Someone else who has been quiet the past year or so, but is a superb young talent and cut his teeth playing with Wilco and Garrick, is Jayden Schaper. When he gets his confidence back, I believe he will be a big success.
TA: We have such an exciting bunch of young players on Tour that it would be hard for me to pick just one. I do, however, feel very strongly that we will deliver more first-time winners on the DP World Tour this season.
DH: We will see more wins from the guys who did it last year. I have a lot of faith in Wilco Nienaber. He is learning the golf courses, where to stay and eat, and getting to know his fellow players. I think he has a bright future.
The modern golfer is often seen as somewhat robotic. Which player (men or women) do you feel has the most charisma?
GL: I feel the modern golfer is trying too hard on social media – the PGA Tour now offers a $40-million bonus for players who have the most social media engagements – but on the course so much money is at stake that the players are mostly in their 'bubble'. So, if you're in search of charisma, look at the PGA Tour Champions. They don't make the likes of Miguel Angel Jimenez and John Daly on the regular Tours any more.
IF: I believe the way the game is played makes it very difficult to differentiate. However, I really enjoy watching Shane Lowry play as it seems like so much fun and he rolls in putts with ease. On the women's side I am a fan of Nelly Korda as she makes the game look so effortless at times.
GH: I think a lot of golfers have these dull on-course personalities as a way of shutting out all distractions. Someone like Rory McIlroy is still one of the most exciting players to watch – on and off the course. Phil Mickelson still moves the needle, particularly in the past few years where his social media presence has shown his humorous side.
TA: Rory McIlroy. Brutally honest, and the thinking man's golfer.
DH: Rickie Fowler has it all. Although not my favourite, Phil Mickelson does all the right things. With so much money on the line every week on every Tour, even Simon Hobday would have had to calm down.
Golf has been cosying up to betting companies. How do you feel about sports betting companies sponsoring professional golf events in 2022?
GL: I have a problem with some sports getting into bed with betting companies; cricket is an example. And rugby and soccer, where refs and players can be 'bought'. But golf is such a tough betting sport – I've yet to meet one person who makes a profit betting on golf. And the integrity of players is generally beyond reproach. So, in this case it's extra sponsorship and attention for the sport.
IF: I grew up playing the game at Observatory Golf Club in Johannesburg and gambling schools and betting on all sports were the norm. It just seems to be easier and more convenient today. Allowing punters to bet during live play seems in order but I worry about how spectators at events can potentially impact the outcome of a bet. We live in a fully connected world and I would hate to see a player lose a Major because of some bet being placed.
GH: Sports betting companies have a huge presence in other sports. In a world where sponsorship is a key factor, I think it's probably only a matter of time before golf has a closer relationship with these types of companies. Golf is a sport with strong traditions and it is often slower to change than other sports. But in the end, if something is so commercially attractive, it creates the will to find ways to make it acceptable and conforming.
TA: It's something we are watching closely. Our experience with a responsible partner such as Betway has been only positive so far.
DH: I'm concerned about the betting in golf. On the one hand there is so much money available in prize money and endorsements that there shouldn't be temptation. However, greed is a terrible thing and the world is full of greedy people.   
– This article first appeared in the January 2022 issue of Compleat Golfer magazine. Subscribe here!
ALSO READ: Brandon Stone Column – Unpacking 2021