In this Compleat Golfer magazine series, PGA professional GRANT HEPBURN demonstrates some of the key concepts in generating more power in your golf swing.
It is interesting to see how different players generate power in their golf swings. If we take the example of big-hitting Bryson DeChambeau, he has spent time in the gym bulking himself up so that his extra strength helps him swing faster. Yet a player like our own Wilco Nienaber, who hits the ball as far as Bryson, if not further, is probably about 40kg lighter.
How does a player like Nienaber – or another good example being Charl Schwartzel – generate so much clubhead speed? The key is how he builds up leverage in his backswing and releases it powerfully into the back of the ball. I'll demonstrate what I mean here.
Getting it right
In this sequence I'd like you to pay close attention to the angles I create in my right arm and my wrists. From a solid set-up, note how I sweep the club back. I then start to fold my right arm and hinge my wrists. This creates angles that can be used to deliver leverage in the downswing, which translates into more speed when the club is released – and more speed equals more distance.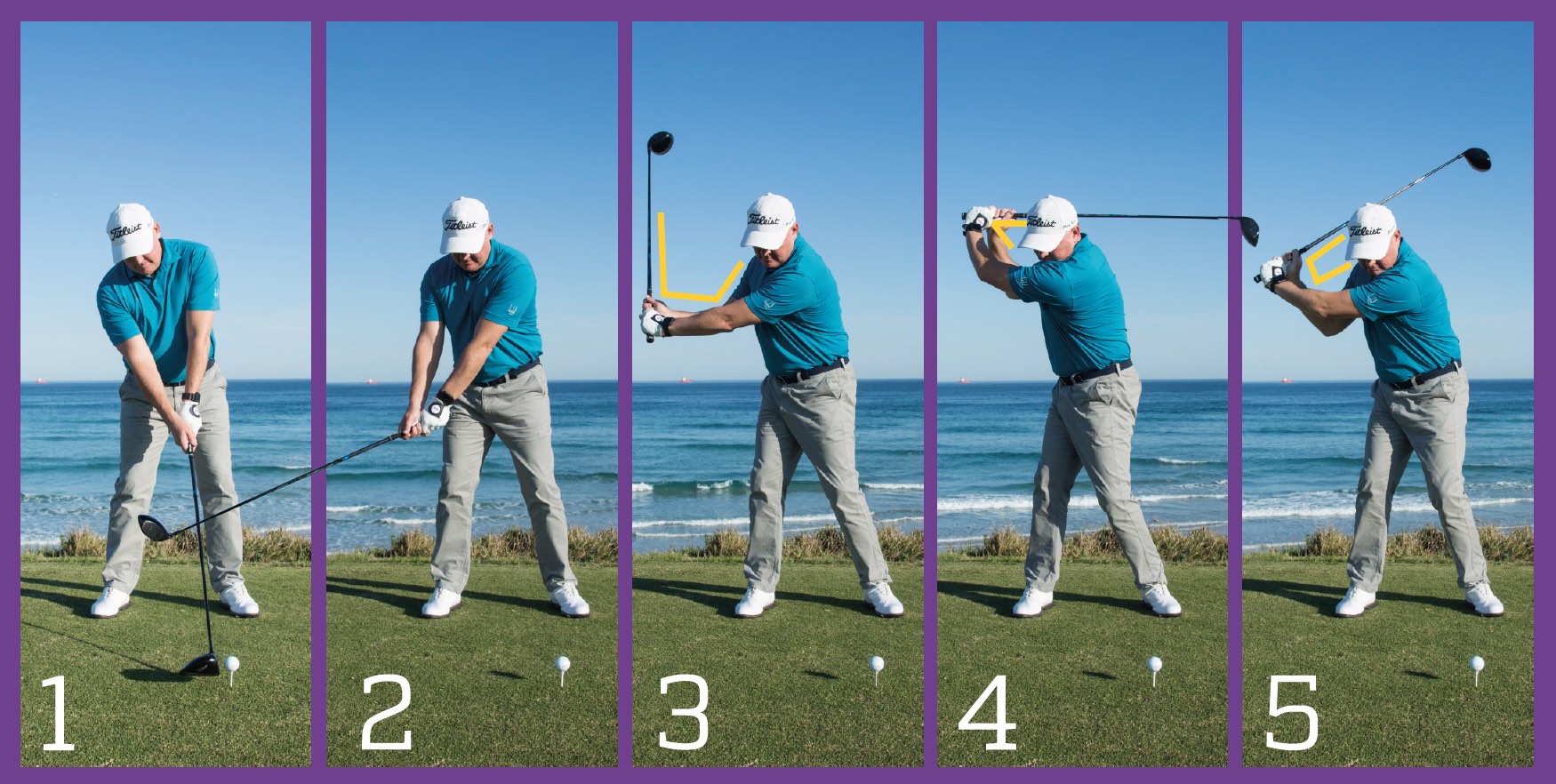 In the downswing, note how my angles are retained to just before impact, with my right elbow remaining close to my body on the way down, and my wrist is still hinged.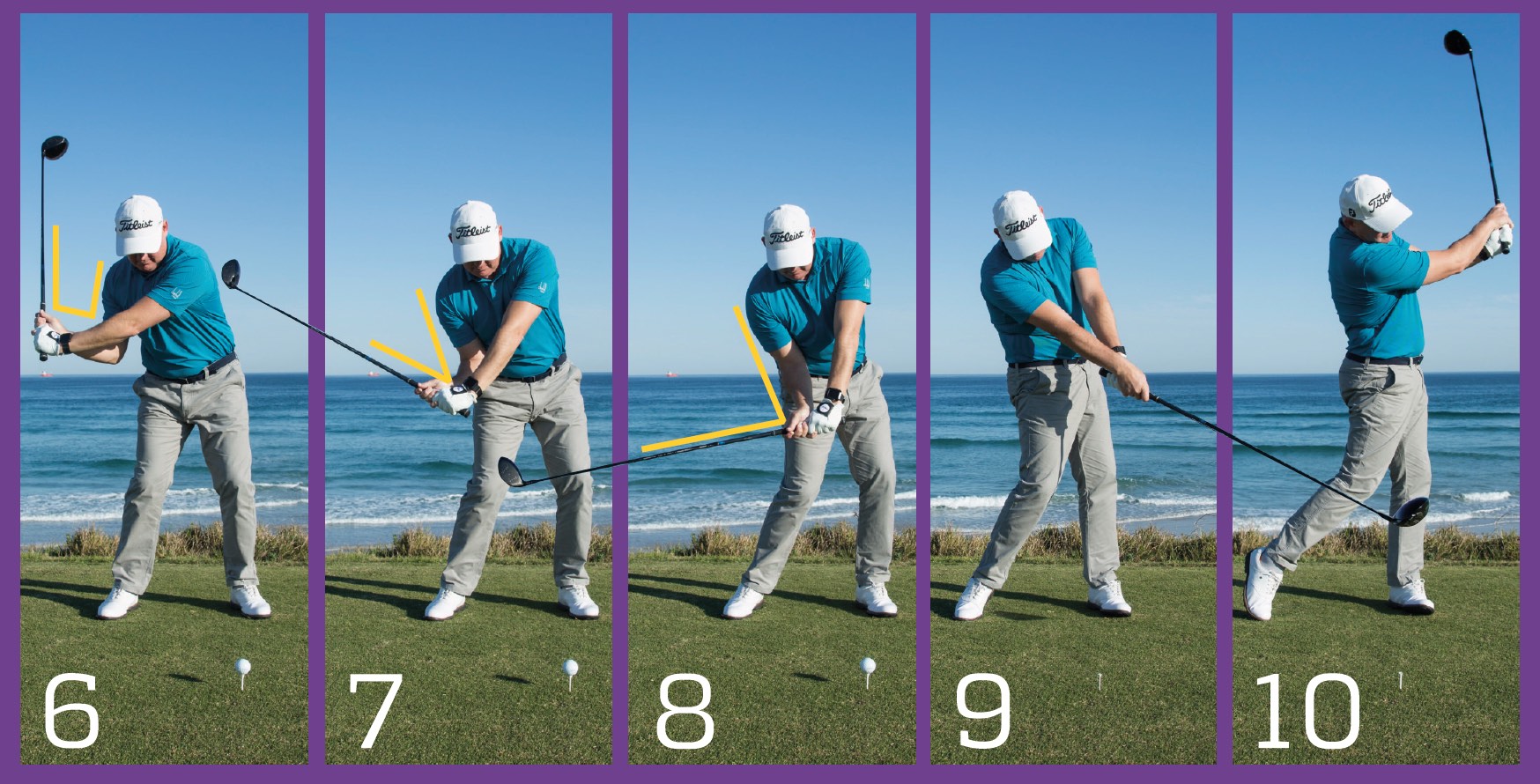 Through the hitting zone, these angles all unfold so that I can release the club into the back of the ball with plenty of leverage and power.
Getting it wrong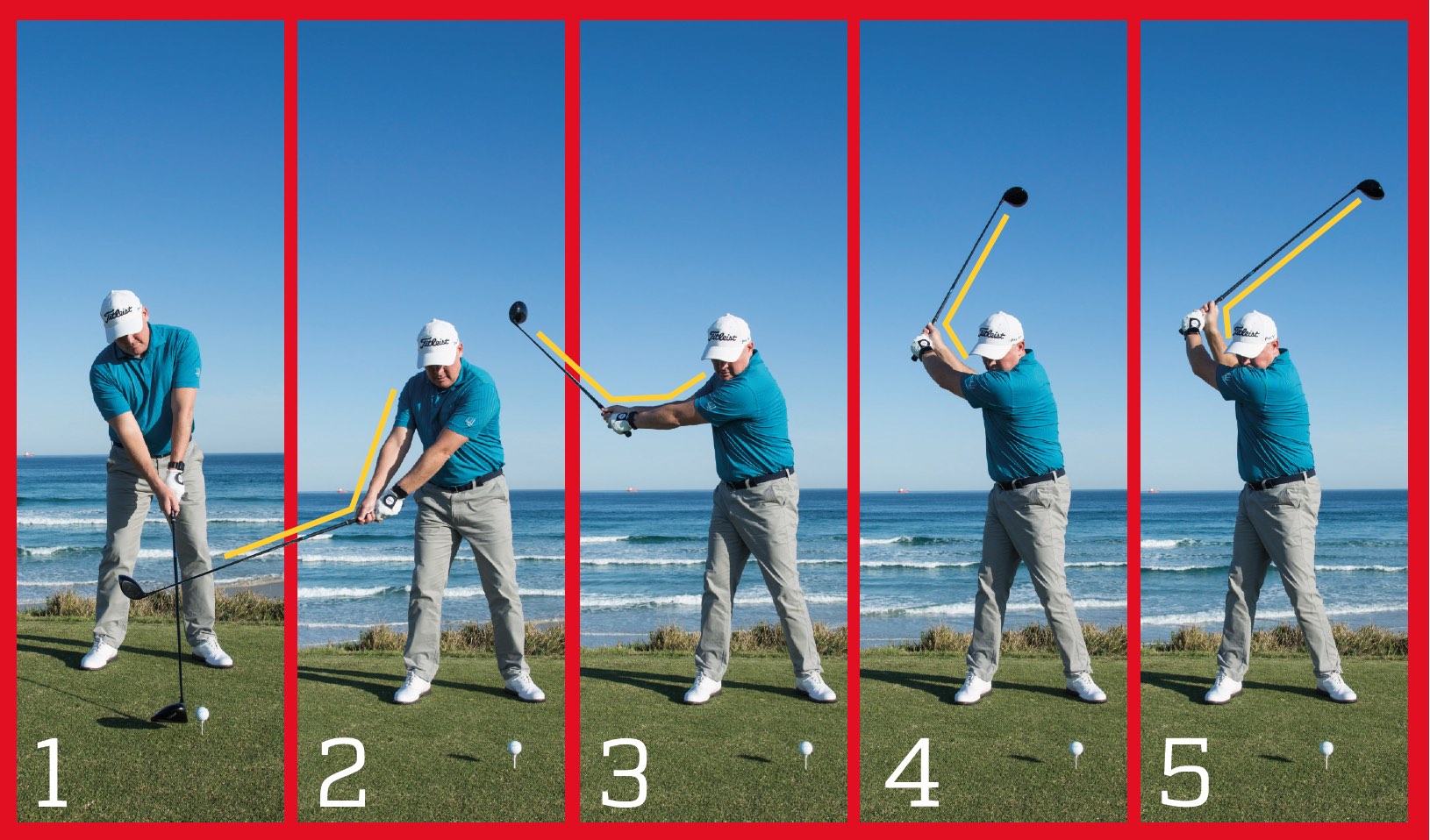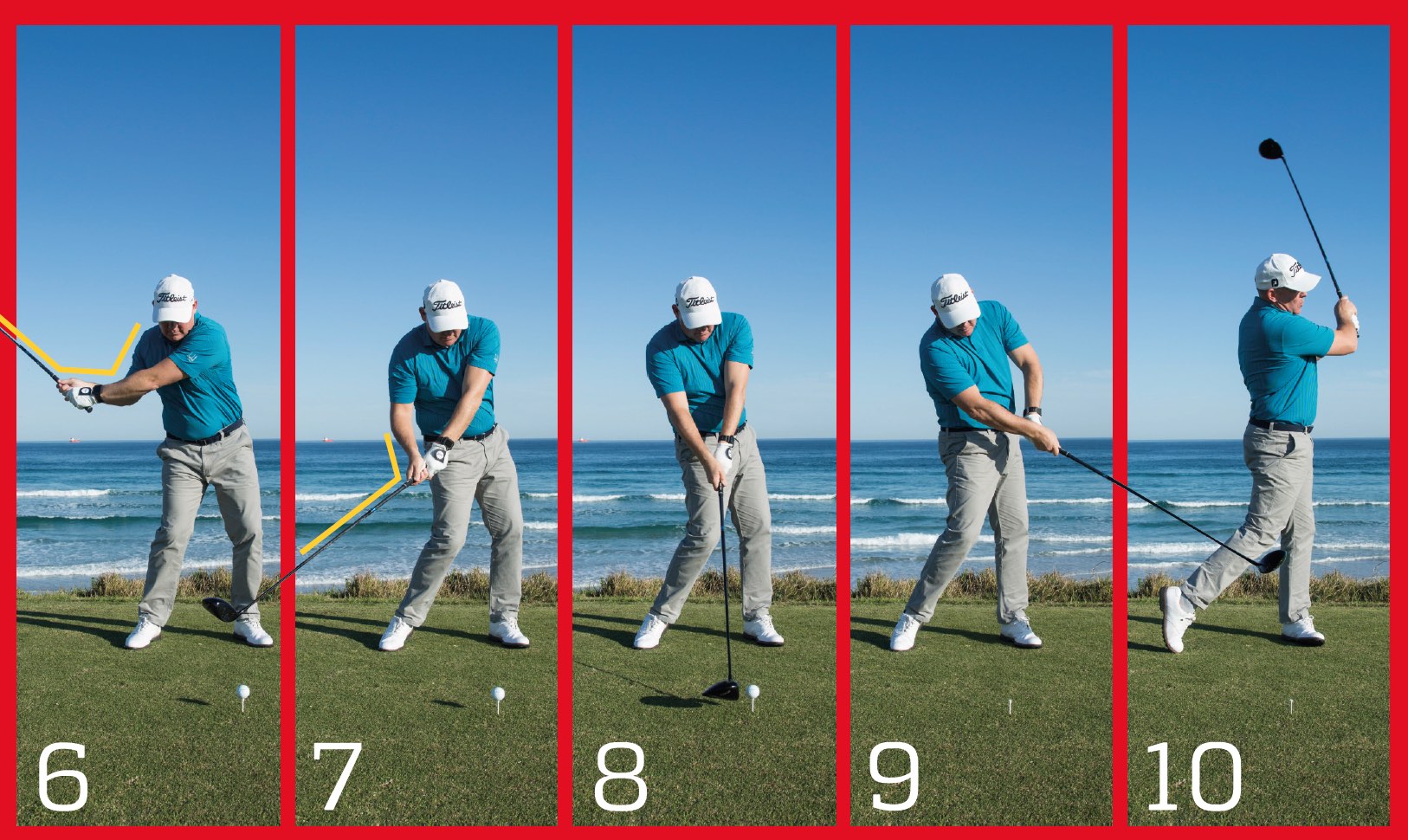 In this bad swing sequence, it is clear there is a lack of leverage created. Note how my right arm hasn't folded enough and my wrists haven't hinged nearly enough. As a result, I have no real angles to work with on the way down and the club is released too early because there is no real wrist angle to store up power. I just can't get any decent clubhead speed to generate real power and distance.
The drill
This is a really simple, but effective, drill for getting a better understanding of how leverage helps generate clubhead speed. Start by turning your driver upside down, as I have. Now place your left hand on your right elbow, as I have done. I want you to swing the club, concentrating on really whipping it through the impact zone. When you get it right, you will hear a nice, satisfying 'whoosh' sound.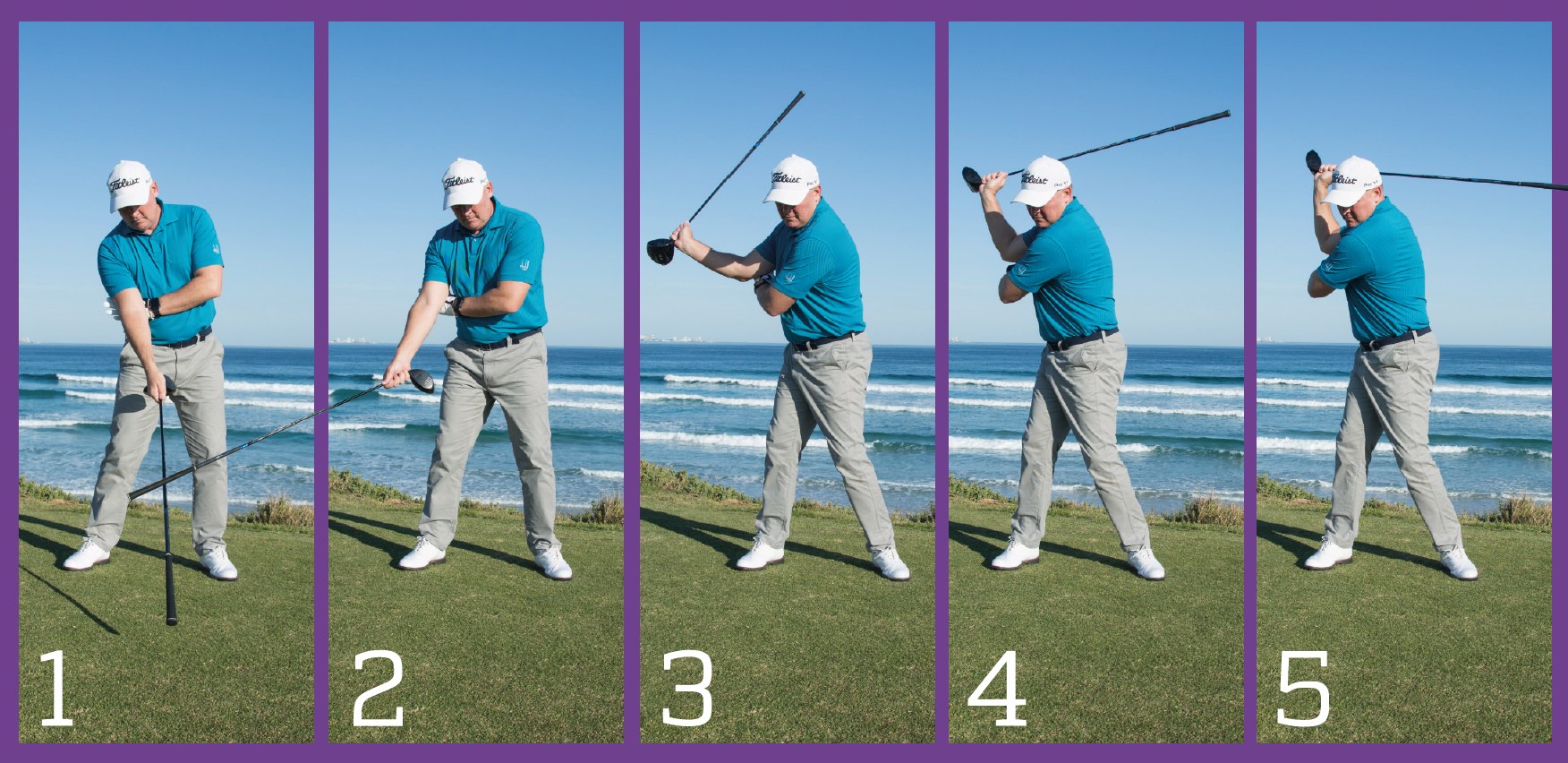 The key here is to feel how you have to fold your right arm and hinge your wrists to build up leverage. Then, like a squash player hitting into a ball, you release all that stored-up power through the impact zone. The faster you whip the club, the better the sound.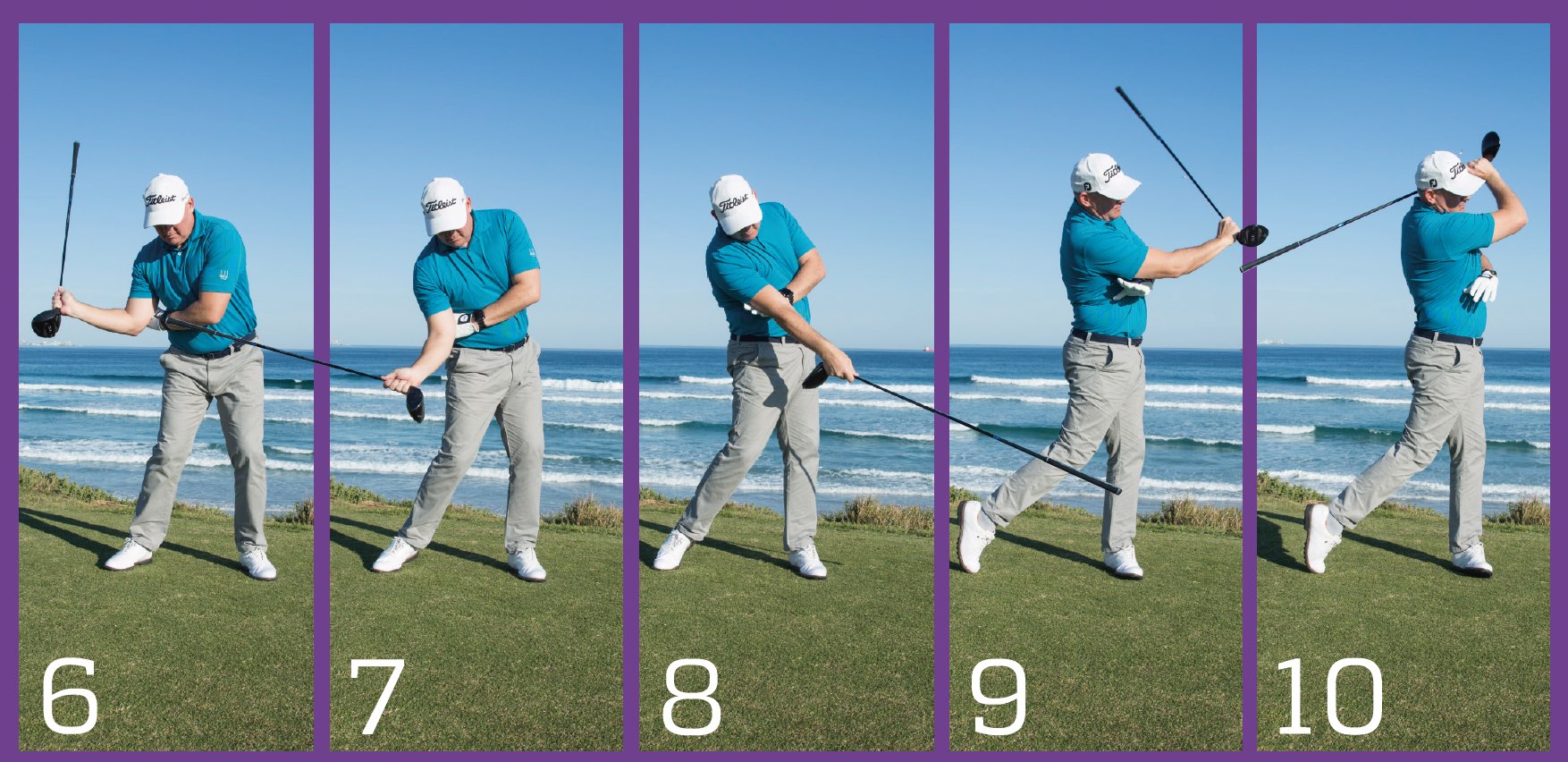 – Hepburn has been a regular face in Compleat Golfer for more than a decade. His CV includes time coaching on the European and PGA Tours, and an impressive list of top amateurs and pros. He is the CEO of Golf RSA and the South African Golf Development Board. Follow him on Twitter @granthepburn.
– This article first appeared in the September 2021 issue of Compleat Golfer magazine. The October 2021 issue is on sale now.