This drill is fantastic for helping you get the feeling of clearing your hips, thereby giving you space for your arms to swing down the correct line into the ball, writes GRANT HEPBURN.
Start by setting as normal, before pulling your right foot back (for right-handed golfers) as I have done. By doing this, your hips are set in a way that encourages hip turn, because the right hip is pulled around the corner. This freeing up of the hips encourages, and allows for, a much bigger shoulder turn. The bigger shoulder turn gets the arms more around the body and will create a scenario from where they can deliver the clubhead on an 'inside' path and towards the target through impact.
The other benefit of having the leg pulled back is that it prevents the hips from spinning open too fast in the downswing. Many players who have an out-to-in swing path spin their hips open quickly from the start of the downswing transition. This opens up the shoulders and throws the arms away from the body, accentuating a swing path that sees the club travelling from out-to-in through the ball – leading to pulls and slices.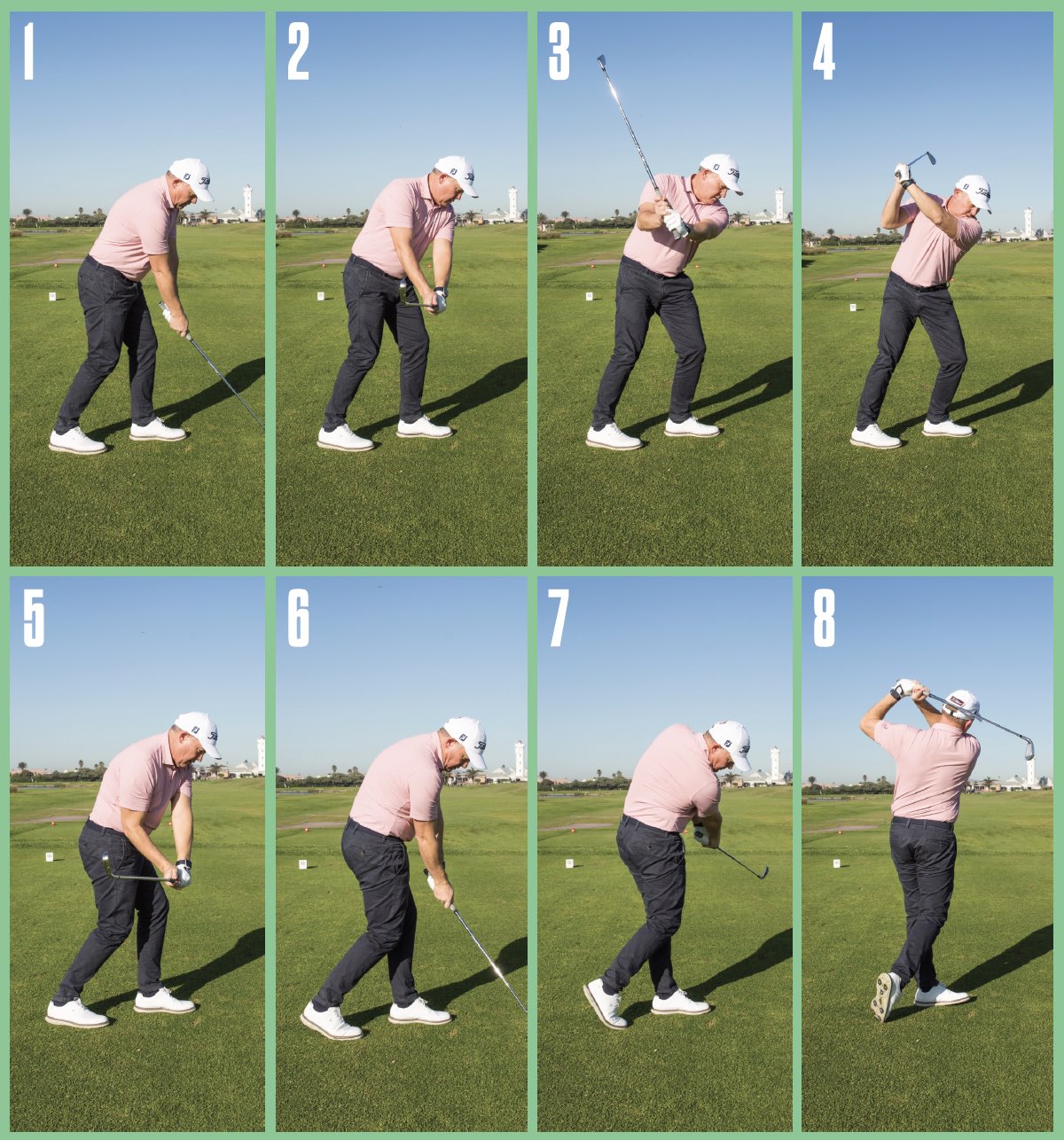 Some players will hit this shot with an open clubface, which will slice the ball back to the right. Unfortunately, it is really difficult to control the amount of slice, so the purpose of this drill is more about changing the way the clubhead approaches the ball – attempting to get it coming in on the target line with a square clubface.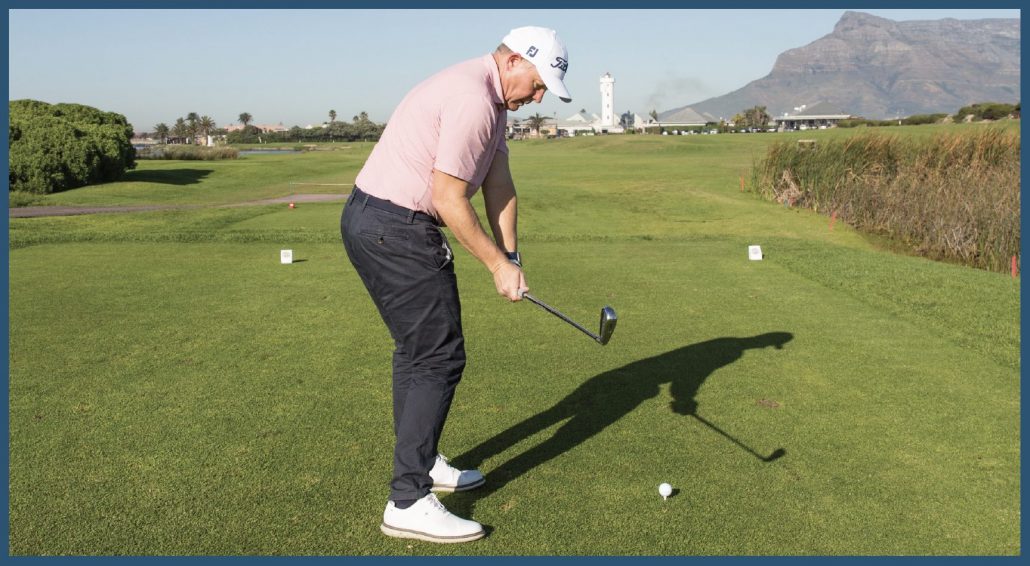 In this image, I am actually in a much better position. It may look strange with my right foot back, but this is close to what we are trying to achieve. The club is behind my hands, allowing the divot to be straight towards the target. This is a bit like hitting a topspin forehand in tennis or kicking a football, where the racquet or foot swings from behind the body and accelerates towards the target through the ball.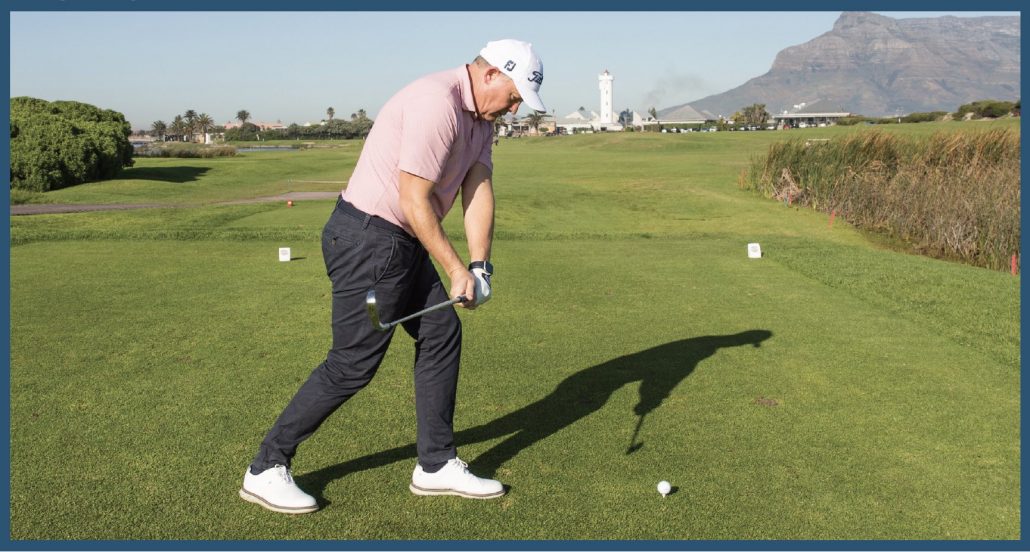 The first image shows how, with a normal stance, my hips can't turn as well as they do in the second image, where my leg is drawn back, giving me space to bring the club back on the right line and swing towards the target.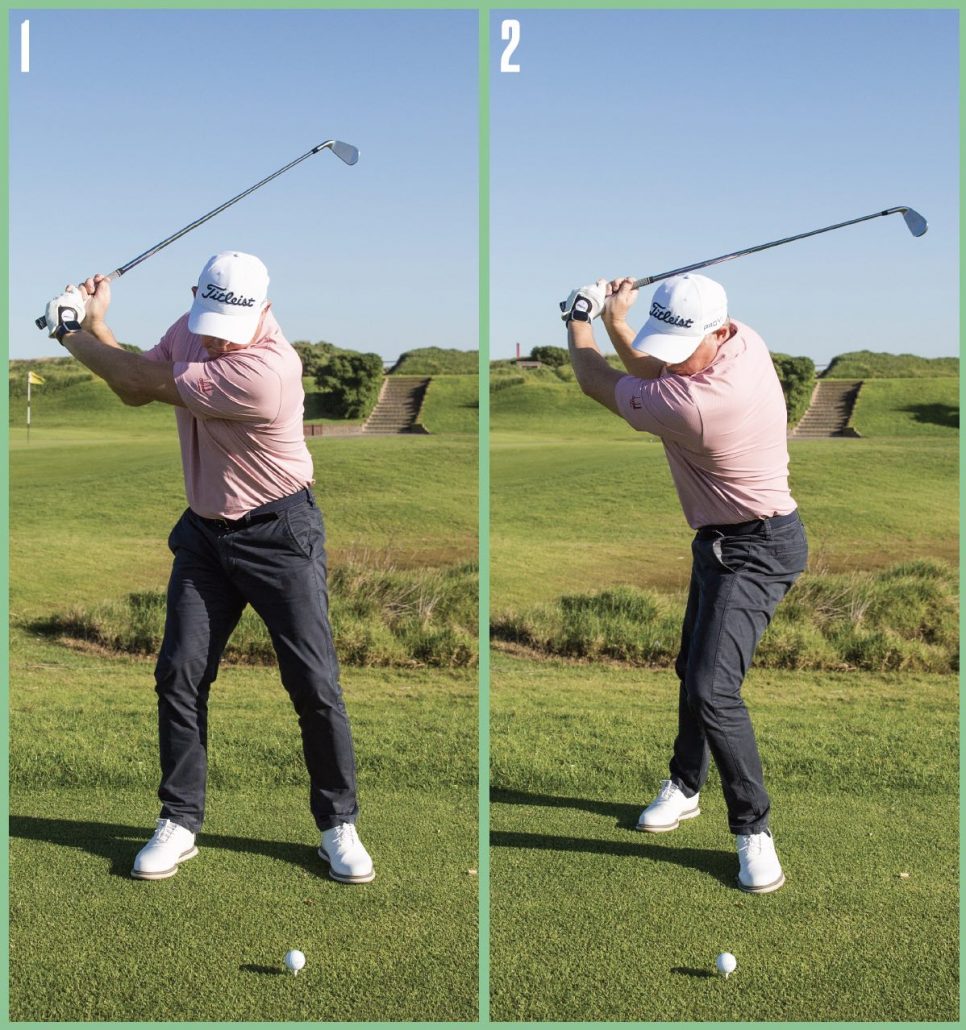 – This article first appeared in the March 2022 issue of Compleat Golfer magazine.