The 89th edition of the Farmfoods British Par 3 Championship, hosted by Champions UK Plc, will take place from 9-12 August at Nailcote Hall in Coventry.
As a long-standing highlight of the golfing calendar, we'll be diving into the history of the event to get you excited for this year's competition.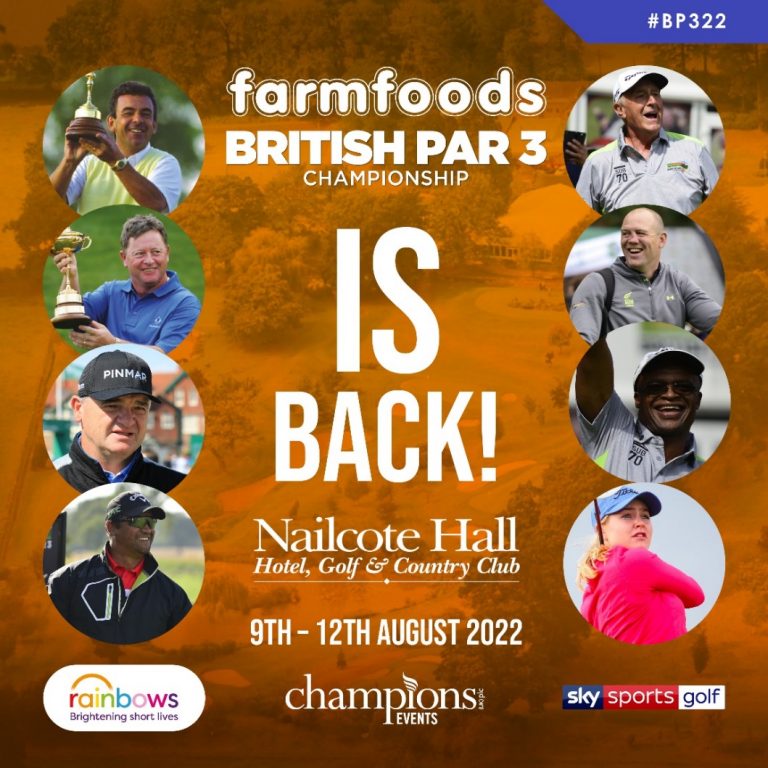 The British Professional Short Course Championship has been steeped in the history of the game since it was first hosted at Torquay's Palace Hotel in 1933. The inaugural championship was graced by some of the all-time greatest players, including many past Open Champions such as Alex Herd, Alf Padgham, Ted Ray, JH Taylor and Harry Vardon.
The historical pedigree of the Farmfoods' British Par 3 Championship is unmatched. As one of the world's oldest golfing competitions, it has supported the development of up-and-coming golfers, giving them the opportunity to progress their skills and perfect their short game. In many cases, it has acted as a catalyst to launch a successful career or revitalise a career. There is an extensive list of golfing royalty who have featured in the tournament and a range of those who have built a career off the back of their success at the British Par 3.
There are so many names from different eras in which the Farmfoods' British Par 3 Championship has been a huge part of their career, from Max Faulkner to modern-day players like Eddie Pepperell, Tommy Fleetwood and Danny Willet.
A recent example of a player boosting their career from the competition is Aaron Rai. Since his appearance at the Farmfoods' British Par 3 Championship, he has been steadily making a name for himself in the sport by being a three-time winner on the Challenge Tour, two-time winner on the DP World Tour and is playing on the PGA Tour this season; securing his name in the world's top-100 players.
We're all riding high on women's sports at the moment, after the England Lionesses' fantastic Euros victory. The Farmfoods' British Par 3 Championship is continuing to champion women's sports and this year will feature one of the strongest fields of top women's players ever, including names like Charley Hull, Lauren Taylor, Amy Boulden and Sophie Powell.
The Farmfoods' British Par 3 has acted as a springboard for many female golfers' careers, with Charley Hull being a perfect example of this. After competing in the tournament from a young age, Charley has gone on to secure three Ladies European tour wins.
The Farmfoods' British Par 3 has always had a positive theme of inclusivity, with those with disabilities, all ages, genders, and backgrounds succeeding and making a name for themselves at the event. From the competition's inspirational first disabled player Mike Browne to the competition's oldest winner DJ Russell, to the youngest player to compete in the pro-am at just 14, Nick Matthews, the Farmfoods' British Par 3 has always been a fantastic platform for players of all demographics.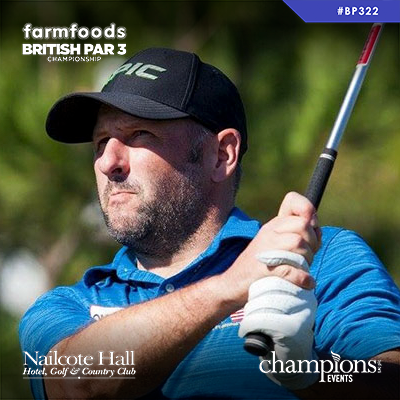 This year, the Famfoods' British Par 3 Championship will take place from 9-12 August at Nailcote Hall, hosted by the 1969 Open Champion and the 1970 US Open Champion, Tony Jacklin.
We're excited to host a long list of huge golfing names this year, with golfing greats such as Paul Lawrie OBE, Gary Wolstenholme MBE, Ian Woosnam OBE and Peter Baker, to name but a few.
In the 89 years since the inaugural British Par 3, there have been some special and dramatic moments written into golfing history that have solidified the competition as a highlight of the golfing calendar. From spectacular hole-in-ones, to record-breaking victories and celebrity appearances, there are so many fond memories for golfing fans to look back on, and there will surely be more memorable moments made from 9-12 August at Nailcote Hall.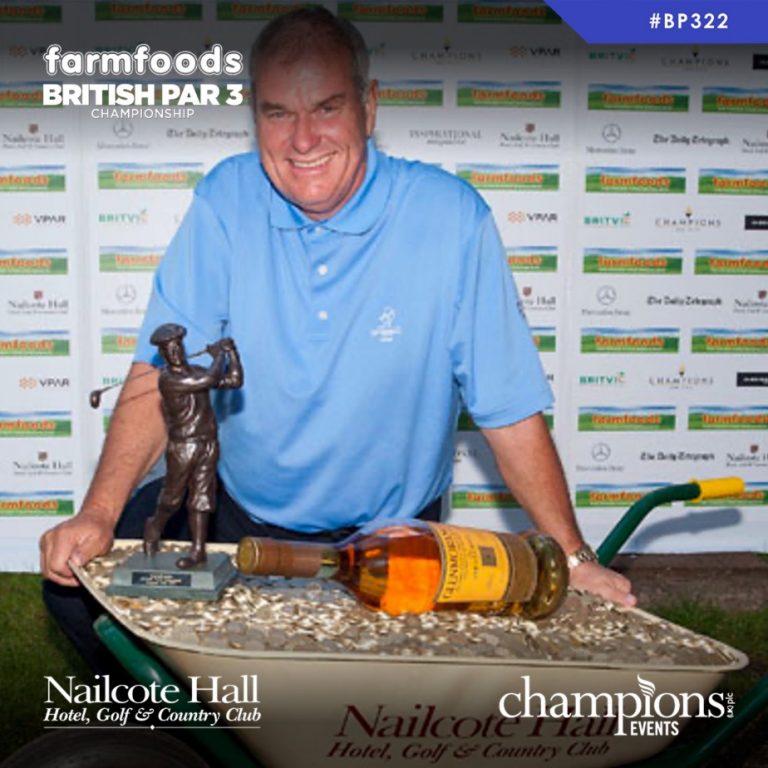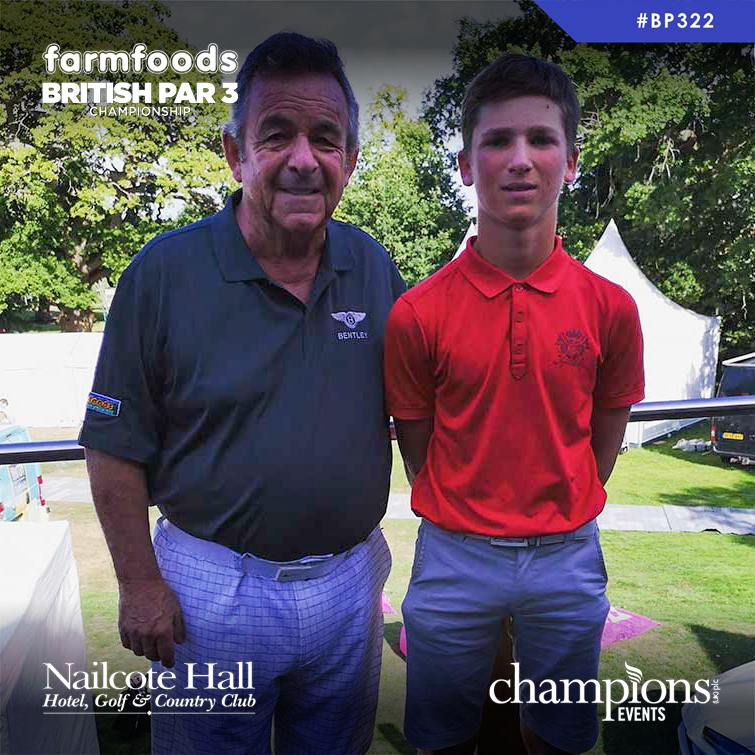 Famous Faces
The stars are always out in force at the Farmfoods' British Par 3 Championship, whether they're playing or just enjoying the golfing spectacle.
There will be a range of celebrity attendees this year, from the sporting to the entertainment world, ready to enjoy a spectacular few days of golfing excellence; with names such as Len Goodman, Matt Le Tissier, Brian McFadden, Harry Gurney, Derek Redmond and many more. Let's take a quick look at celebrity appearances from previous years.
It's common knowledge that Premier League footballers love to take to the golf course. The managers clearly do, too, as here we have ex-Manchester United manager David Moyes enjoying a day on the fantastic Nailcote Hall course.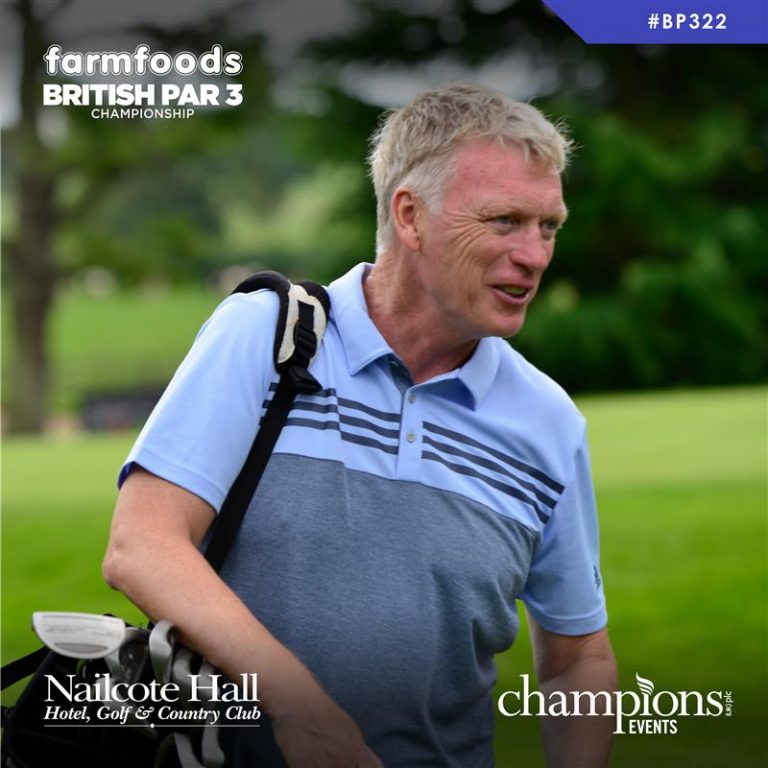 Even real magicians of Hogwarts can't resist the magic of the Farmfoods British Par 3 Championship! Fred and George Weasley, pardon me, James and Oliver Phelps are pictured here ready to enjoy the wonderful dinner offered at Nailcote Hall.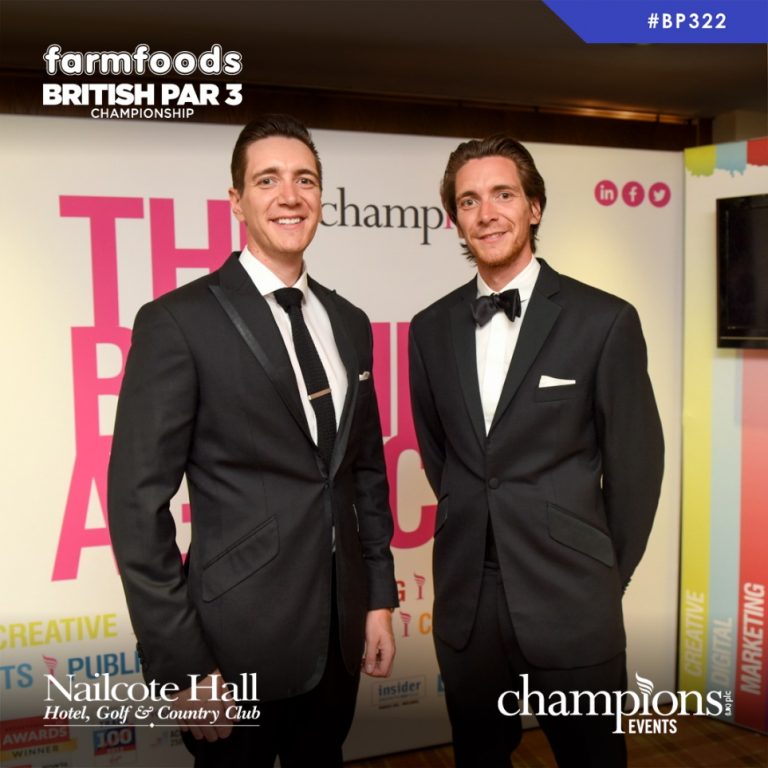 And last but not least, when he's not on a night out in Newcastle, rumour has it that Gaz from Geordie Shore loves a day on the course. Here's the evidence, if you don't believe us!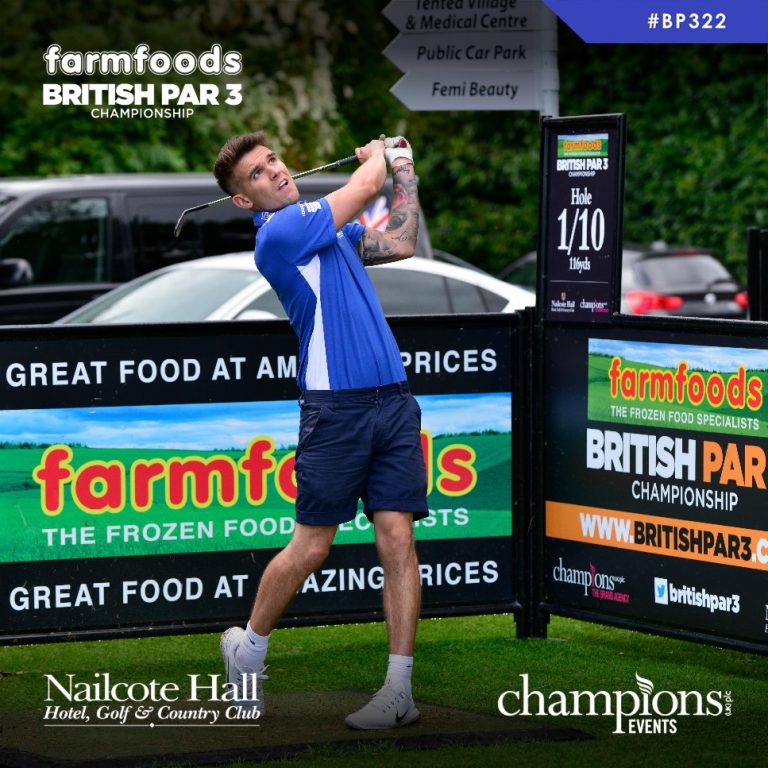 Farmfoods British Par 3 Championship 2022
Don't miss out on this year's spectacular event – we're looking forward to seeing you at the Nailcote Hall from 9–12 August!
For further information, visit the Farmfoods British Par 3 Championship website.
For tickets, please contact Tara Kirk via [email protected]
Twitter: @BritishPar3
Instagram: Britishpar3