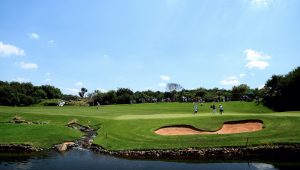 ANDY CAPOSTAGNO ponders the feasibility of seasonally adjusted handicaps.
In an odd kind of way the absence of regular golf was liberating. Without the pressure of improvement I was able to play my...
Read more
Having your name announced in front of 150 mocking men as the perpetrator of an air-shot is no fun. However, the shame was made...
Read more