The Open Venues tour is progressing along the West Coast of Scotland with the weather playing its part in a fantastic golfing experience. We have enjoyed the Links layouts at Dundonald, Turnberry and for Open Venue course #2, Royal Troon.
The memories of Henrik vs Phil in 2016 flooded back as we played the course along the Firth of Clyde.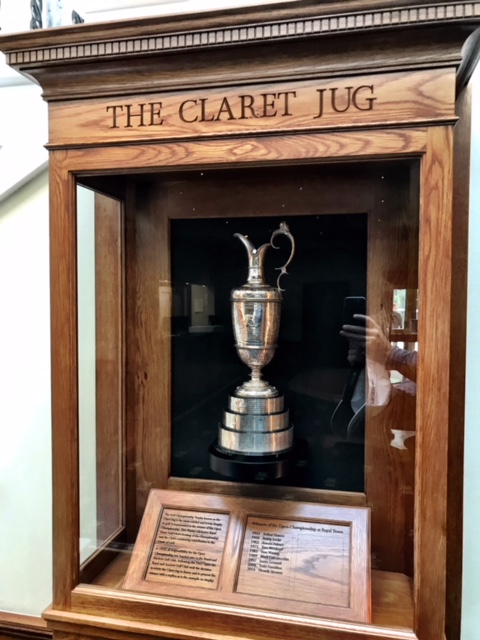 Troon has a gentle opening stretch, which is typically played downwind, and provides a false sense of challenge. We all started relatively well with some good shot-making and solid lines chosen for approaches.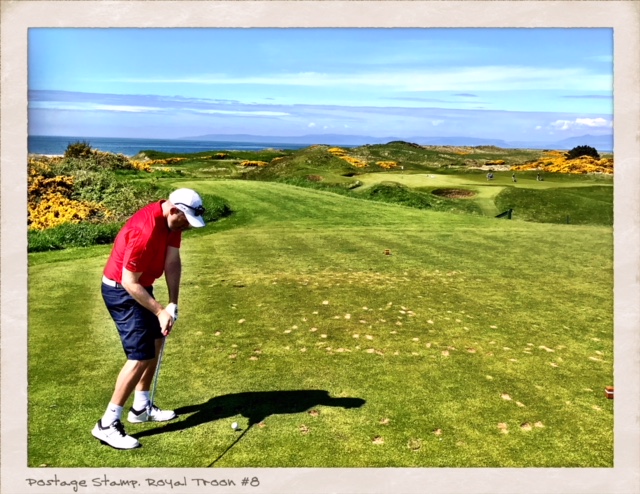 Playing Postage Stamp, the 8th and a par three at Royal Troon that played 125 yards downwind, was a real experience.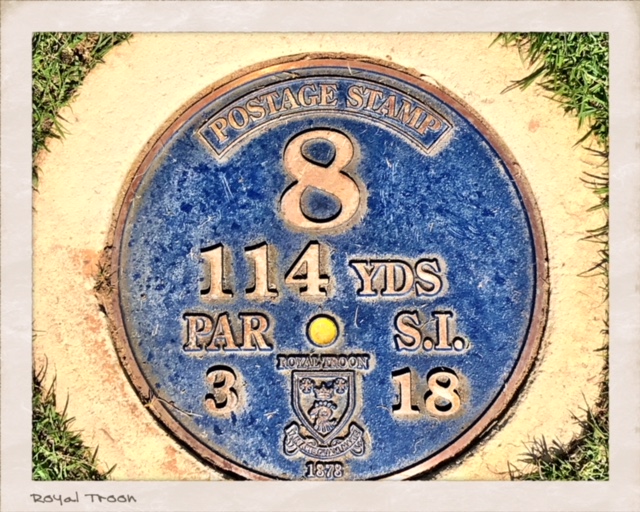 The Wess hit the shot of the day in there but was unlucky not to make the putt. The Good Doctor flirted with the left of the green and ended up in the Coffin Bunker. The lie was the stuff of folklore as it was buried in the bottom of the coffin. Getting it out was one of the special moments of the day, as was the tee shot from The Wess.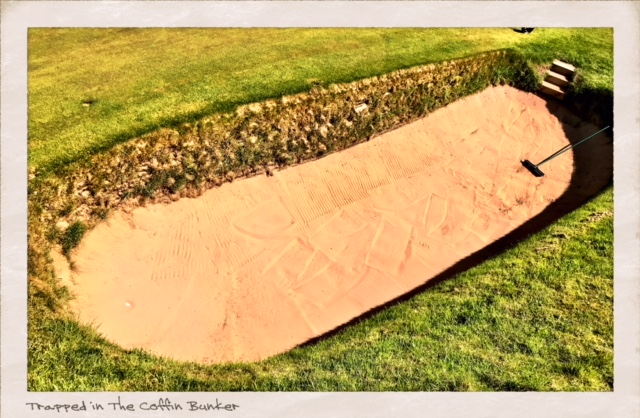 The turn at Troon comes with a fair challenge. The 10th hole brings the extensive gorse into play. We have renamed the gorse sections of the course 'PacMan' as we collectively haemorrhaged golf balls from the 10th  onwards. Although the wind was only a two-club wind, we experienced the teeth of Troon. The fourball had a total of one par score over three holes into the wind from the 10th to 13th. Ouch. 
Royal Troon was a very special layout for the admirer of the traditional golfing layout. Many of the holes are not particularly long, but into the wind, they play very tough. For our side, we bet the pairs game was over on the front nine. The Wess was well on form and put the game to bed early with Bossco. The Wess added a second champion golfer title during the round and looks virtually unstoppable.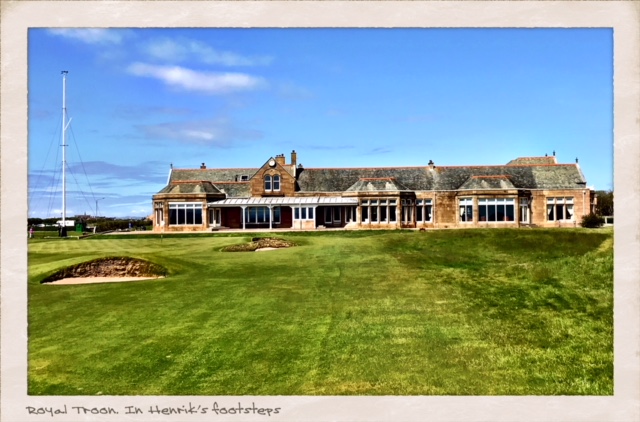 Following the round, we travelled up to Edinburgh for some relaxed tour time and took in the sights of this great city. Next up is Muirfield, in the company of the Honorable Company of Edinburgh Golfer for #3 of 10 on the Open Venues Tour. We also received the great news that the fourball is in on the Old Course at St Andrews with an early start on Wednesday morning. The tour rolls on to the East Coast of Scotland with the sunshine following us along the way. Long may that continue.  
You may also like