Eight of the Internationals 12 players will be in play when Ernie Els' attempts to mastermind a rare victory over Team USA. Here we look at the top four:
Marc Leishman
Age: 35
PGA TOUR Wins: 4
Presidents Cup: 3 (2013, 2015, 2017) 3-7-3 record
2018-19 Highlights: Won the 2018 CIMB Classic in Malaysia. Finished T2 in ISPS HANDA Melbourne World Cup of Golf with Cameron Smith and posted five other top 10s, including a third-place finish at WGC-FedExSt Jude Invitational.
Marc Leishman: 'It's great to be on the team again. It'll be my fourth in a row which means I'm doing something right. Definitely excited for it and hopefully we can play some really good golf there and give the Americans a run for their money. I hope the fans will support us like how the American fans support their team when it's played in the US. It's pretty important that it happens. It's important that we play well from the get-go to give them something to cheer about. We need to get off to a good start and get our fans to support the team.'
Ernie Els: 'Marc has been the most consistent player on our team. Being Australian, it's going to be a big week for him. I think he can take a leading role. He's played quite a few of these now and he can give a lot of knowledge to my players. He's definitely going to be one of my leader group guys.'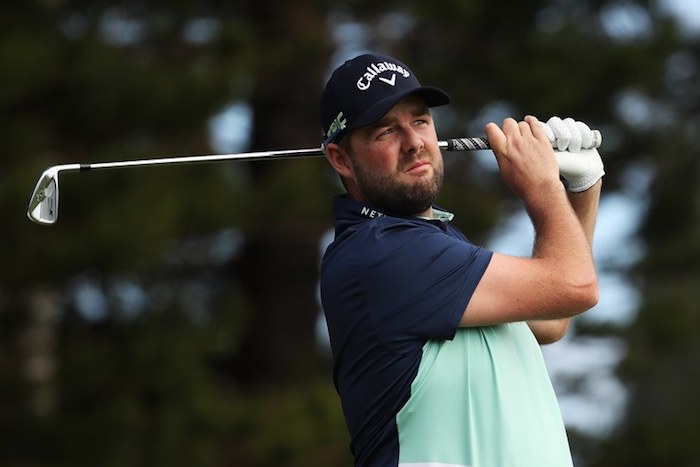 Hideki Matsuyama
Age: 27
PGA TOUR Wins: 5
Presidents Cup: 3 (2013, 2015, 2017) | 4-6-3 career record
2018-19 Highlights: Six top 10s including T3's at the BMW Championship and the Farmers Insurance Open.
Hideki Matsuyama: 'I've had the opportunity to play with Ernie previously, so I would really love to contribute to the team. I'm the only Japanese player on the Internationals team and I will try my best to represent the country of Japan. The US Team is very strong and I think teamwork will be extremely important. For us to do well, I will aim to do my best and contribute to the team.'
Els: 'Hideki is a great and talented player. This will be his fourth Presidents Cup and he's going to be very familiar with what it's all about. He's not been on a winning team; we came close in Muirfield and Korea so I can see him being very keen to win. He's had a few close run-ins with the US Team, so he'll be ready to fight. His character is that of a winner. He's won some of the big events that we have out here. He takes it very seriously.'
Louis Oosthuizen
Age: 36
PGA TOUR Wins: 1
European Tour Wins: 9
Presidents Cup: 3 (2013, 2015, 2017) | 7-5-3 career record
2018-19 Highlights: Claimed victory at the South African Open in late 2018 to end a 33-month winless run. Produced five top 10s on the PGA TOUR, including a T2 at the Valspar Championship.
Louis Oosthuizen: 'I'm excited. Ernie has really put a lot of work into it and doing things a little different. Knowing Ernie, living close to him and being a good friend, it makes it more special to be on his team. Everyone has been excited over the last few months due to what Ernie is already doing for us. It's great to see Abraham Ancer get into the team, he's been playing well for a long time. It's good to see youngsters and new faces in the top eight.'
Els: 'Louis is just so solid as a player. He's a team guy and I can't ask for a better player to be on this team. He's got a great sense of humour and he can keep the guys loose. Everything you can think of in a team environment, that's Louis. He loves the competition. He loves getting up for it and he's great in a team format. '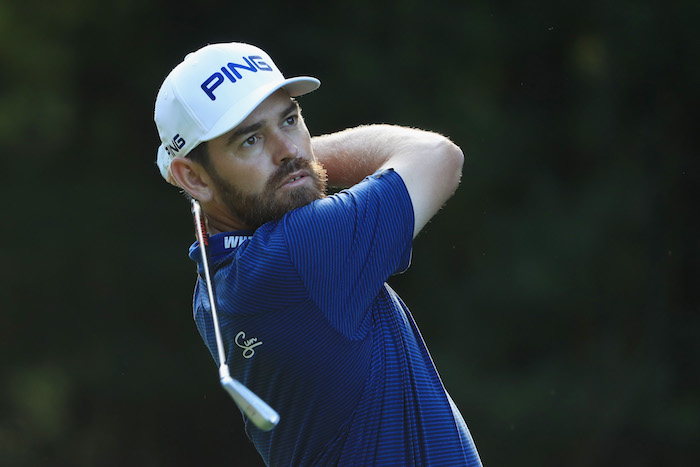 Adam Scott
Age: 39
PGA TOUR Wins: 13
Presidents Cup: 8 (2003, 2005, 2007, 2009, 2011, 2013, 2015, 2017) | 14-20-5 career record
2018-19 Highlights: Eight top 10s including runner-up finishes at the Farmers Insurance Open and Memorial Tournament.
Adam Scott: 'Of course, the bigger goal will be [winning] the Presidents Cup. Ernie has made his intentions very clear – certainly to me – how much he wants to improve our chances as a team and the work he's going to put in. For me, considering Ernie is really a great friend and mentor of mine, I really want to be part of his team.'
Els: 'I remember playing with Adam in his very first one in 2003 and he's been on every team since then. He's really stepped up to the plate to make this team. He was not on the team when qualifying started but he's played himself into the team. He's very vocal and very much up for it. With all the new stuff that I've brought into the team, he's really bought into it and it gives me confidence to keep steering the team ahead. He's the pillar of this team.'