In the spirit of my last column about Graham DeLaet's backroad journey, from battling for his playing rights on the Canadian Tour to a Presidents Cup berth and career earnings in excess of R160-million to date, in walks another friendly face from my days on the mini-Tours in the US, David Skinns.
After more than 16 years as a journeyman pro, which included time spent as a DoorDash delivery driver and a barman, Skinns won a season-ending Korn Ferry Tour event in August that catapulted him into 'The 25' and secured his PGA Tour card for next season.
Having experienced just how difficult the road is that players like Graham and David travelled to get to the PGA Tour, it reminded me of something I started working on almost a decade ago. Inspired by watching the highlights and interview of Skinns' life-changing win, I dug up the first pages I wrote on this idea for a golfing reality series.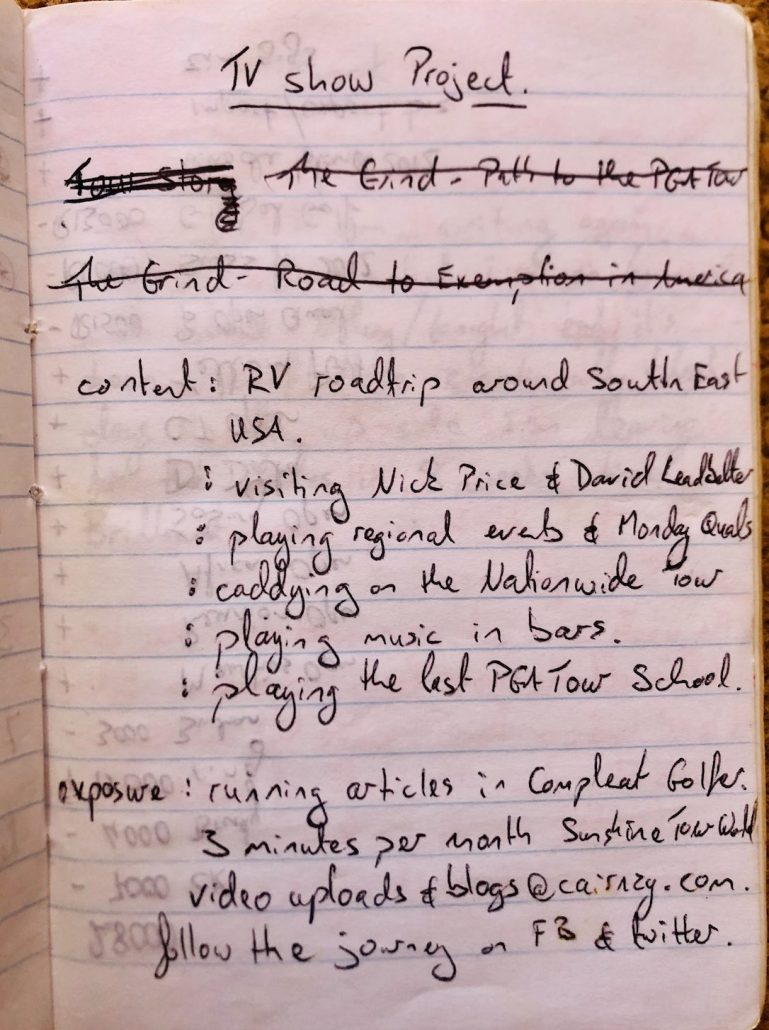 Its back story was set in the gruelling world of pro golfers on the fringe, where dreams cling to life on the course each week, all while fighting to pay the bills off the course. It sounds far-fetched to some, but this is the daily reality of more than 97% of playing professionals in the world.
Research shows that between the development Tours (Sunshine, Japan, Canada, etc) and mini-Tours (IGT, GPro, Minor League Tour, etc) around the world, there are at least 10,000 active players, with fewer than 300 players teeing it up on the PGA Tour or European Tour each week. Now, imagine watching one of those guys go from mini-Tours and meals at McDonald's, to waving at an Open Championship crowd as he approaches the 18th green on a Sunday afternoon.
It is all too easy for a negative friend or an 'I'm just being realistic' member at the golf club to dissuade a young (or older) player from chasing their dreams to the PGA Tour.
Just imagine how many of those additional challenges a guy like David Skinns had to overcome on his way to earning a PGA Tour card at the age of 39. Now, would you be the 'voice of reason' and discourage the next journeyman pro you come across, who is dreaming of similar success? Or would you rather be the one to share an uplifting story, or introduce them to a relative or friend who lives near the next tournament venue who would help save on accommodation costs, or even put together a small group of like-minded friends and sponsor a season of expenses?
Whichever road you choose to take, upon meeting the next journeyman pro who crosses your path, I can share some truths for you to consider:
1. Each of them is fighting the battle of their lives every time a tee goes into the ground on that first tee box, as the majority of players don't have the funds available to get through their first six weeks of tournament expenses.
2. If they have committed to a life on the road, the belief to achieve the ultimate goal is already there, so put yourself in their shoes and rather feed the flame than extinguish it.
3. You can make all the difference in the world to them, just by being kind.
I hope that reading this short story helps shine some light on the world of a journeyman professional. Or, who knows, maybe you will find a player whose story and vision moves you enough to put your own skin in the game.
– Cairns is a Sunshine Tour winner, co-owner of The Pro Shop franchise in Zimbabwe and works for the Matkovich Group. Email him at [email protected]
– This article first appeared in the October 2021 issue of Compleat Golfer magazine. Subscribe here!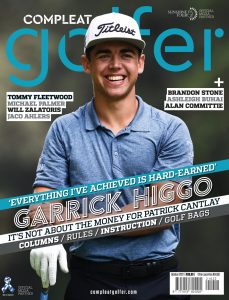 Photo: Steve Dykes/Getty Image