As part of Compleat Golfer's year in review series, we look at the player who deserves to be crowned as the best player from the decade 2010-2019.
Rory McIlroy started the decade out as the youngest player to finish a year in the top 10 when he was 20 years and seven months old at the end of 2009.
The Nothern Irishman kicked on with four Major wins although the last of which came back in 2014 when he claimed his second of the year at the PGA Championship. This decade saw the emergence of a serious rival in Brooks Koepka, who won the 2017 and 2018 US Opens to go with his PGA Championship double (2018 and 2019).
His Major form was also remarkable with 18 Top 10s. Koepka though edges him with a -54 score to par in golf's four elite events.
No player though won more official titles than McIlroy with a staggering 25 in the period. That has helped the Holywood star earn more OWGR points per start than any other player.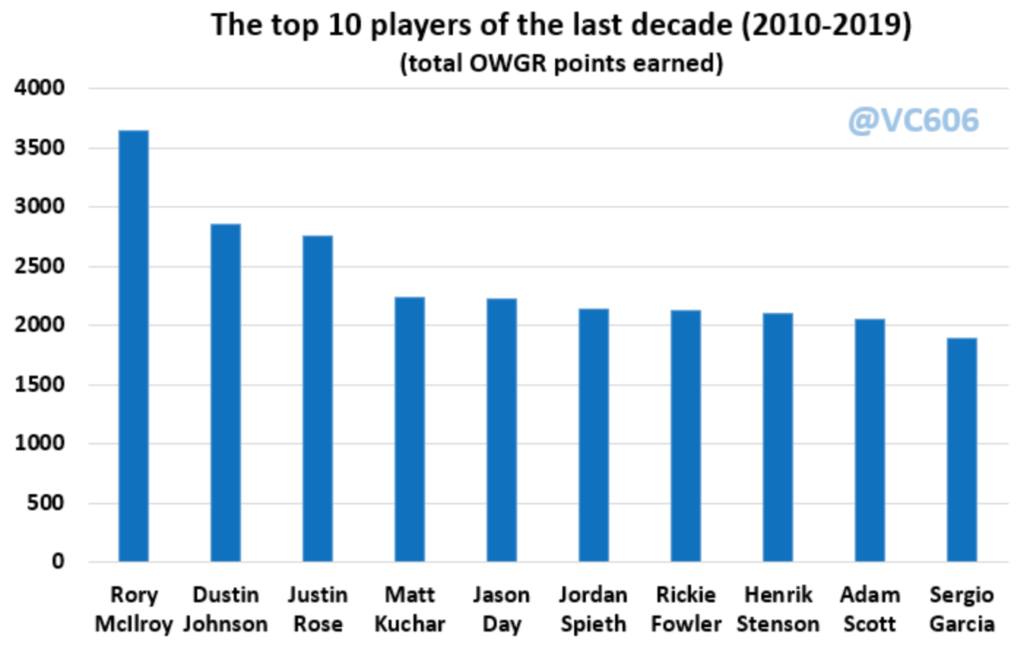 Broken down, McIlroy is three years ahead of the rest.
With four wins – adding the Canadian Open to his Players win and victories at the WGC event in China and the season-ending Tour Championship – and an incredible 19 top 10 finishes this year, it's easy to see why McIlroy is so far ahead of the rest.
It's hard to believe he's only 30.