The 2020 edition of the Eye of Africa PGA Championship will get under way at the Eye of Africa Golf Estate on Thursday and after the wonderful exhibition of local talent the past weekend at the SA Open, it's worthy of a look at three players could make noise at the competition this year, writes ANDRE HUISAMEN.
Jaco Ahlers
READ: Grace, Ahlers join Oosthuizen on the rise
The nine-time winner on the Sunshine Tour had a phenomenal week at the Randpark Golf Club where he secured qualification for the Open Championship at the Royal St George's Golf Club in England after finishing inside the top five. It will only be the second time in the 37-year-old's career that he will compete at a Major.
He will arrive full of confidence and look to elevate his game heading into Thursday's first round. Ahlers' putter was on song during the first two rounds of the SA Open where he shot back-to-back rounds of 66. But for some mistakes over the weekend, particularly on the Firethorn course's 8th hole, it could have been a very different story.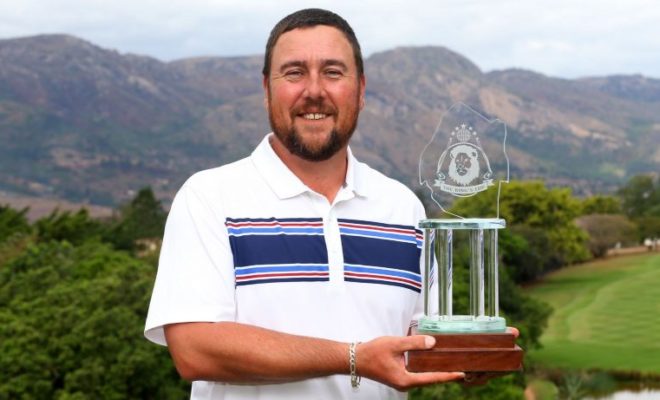 Martin Rohwer
The talented yousnger couldn't have asked for a better start to the year after an outstanding performance at the SA Open where he finished on 13 under par (T6). Rohwer began knocking on the door in 2019 after mostly trying to find his feet in his first two seasons on the Sunshine Tour, but it is evident that he is growing in strength and confidence.
His victory at the Swazi Open in May paved the way for bigger things to come and after missing the cut at the Eye of Africa PGA Championship last year, he could see this as the perfect opportunity to make amends.
Louis de Jager
The defending champion will be determined for repeat success this week and his current form could make it difficult for the rest of the field. Despite missing the cut at the SA Open last week, De Jager finished T4 at the Mauritius Open in December as the highest-placed South African.
The experience he gained from playing on the European Tour last season will only give him more firepower this season and that starts this week at Eye of Africa. He knows how to perform in these types of competitions and could again prove to be a difficult man to beat this week.