A resident living across the road from Observatory Golf Club in Johannesburg allegedly poured pool acid onto the 9th green after a golf ball had been accidentally hit into his property.
The Sunday Times reports that businessman Lesego Molwantwa also stomped on the green, before walking up to the club to complain.
"I asked him what the problem was, and he said his window had been smashed for the second time in a week," the club's assistant manager, Teboho Matabane, told senior journalist Gill Gifford. "He had approached the golfers and said they just showed him the middle finger."
Molwantwa's house, which he and his wife designed, has large picture windows overlooking the golf course, with smaller windows around the sides.
Molwantwa – an avid golfer himself – told the newspaper he'd spent a lot of money trying to protect his property, and had erected a large net across the front of it.
He said when he'd asked the club to also put up nets and barricades, they cited a lack of funds.
Apart from shattered windows, a dent in his wife's car had cost R40,000 to be repaired.
"Nobody should be forced to live like this. Even on the hottest day, my four-year-old cannot swim in the pool," said Molwantwa, who will taking legal action against the club.
Another resident in Molwantwa's street said up to 10 golf balls a week were hit into her property, and that she was too scared to let her eight-year-old play outside.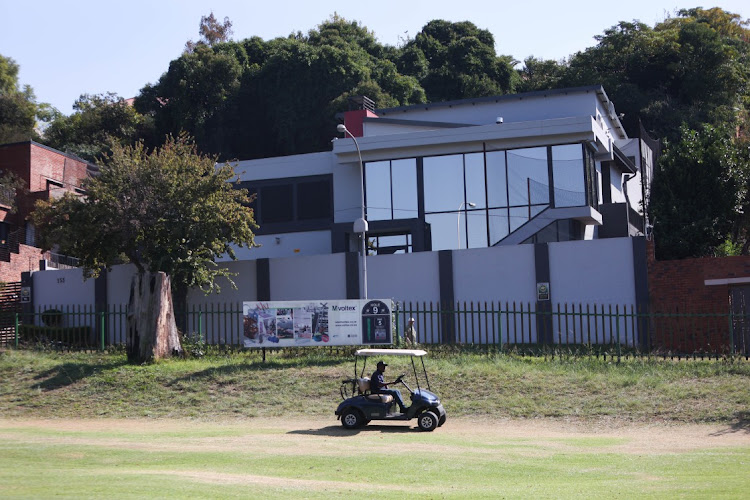 Meanwhile, club captain Simon Leventhorpe said they expected the green repairs to cost at least R200,000, as the whole green would need to be replaced.
"We've laid criminal charges, and we are taking legal advice on the damage done to the green," he added.
Photos: Alaister Russell/Sunday Times