The South Africans put a stamp on the national championship ensuring that the trophy remains in the country but there were added rewards for a number of the top performers.
Branden Grace
The nine-time European Tour winner moved top of the Race to Dubai standings after adding €175,296 (or in local terms R2,773,750) to his account. The win also rocketed the 31-year-old back into the world's top 100. After a lean 2019, Grace now finds himself well inside the top 100 after climbing from 127th to 73rd and is the fourth-best South African behind SA Open runner-up Louis Oosthuizen, 2019 star and Masters-bound Erik van Rooyen (unmoved in 48th) and consistent Japan Tour campaigner Shaun Norris (down one to 60th).
WATCH: How Branden won the SA Open
Jaco Ahlers
While most of the attention centred on the braaivalry between Grace and Oosthuizen with the secondary storylines focusing on the incredible week had by amateur Jayden Schaper and the larger than life showing of England's Marcus Armitage, there was plenty of joy for Jaco Ahlers, who moved from 217 to 164 in the latest Official World Golf Ranking. The 37-year-old won the Kings Cup as well as the Vodacom Origins Selborne in 2019 and is the effective leader on the Sunshine Tour Order of Merit after adding R791,000 to his season's earnings thanks to his T4 finish alongside Jack Senior (England). With all four rounds in the 60s, Ahlers is now set for a start in The Open after edging Senior to the invite thanks to a higher world ranking.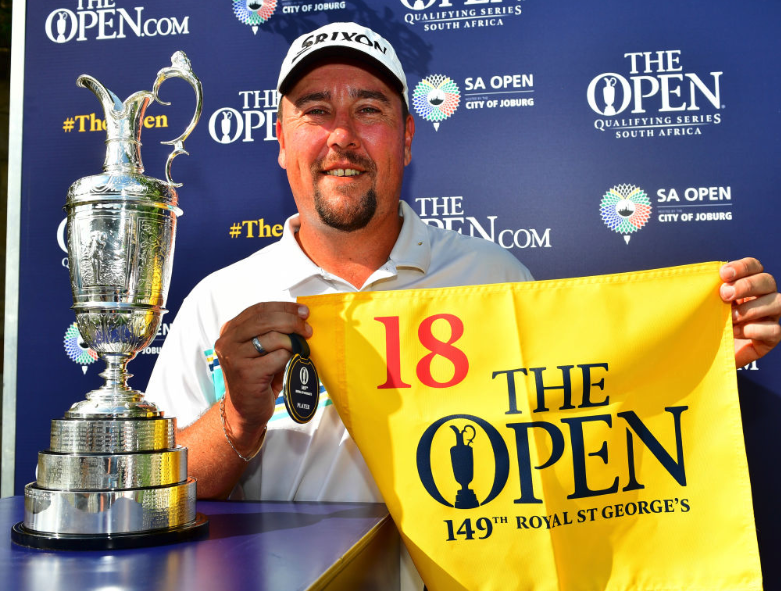 Louis Oosthuizen
3-T6-20-2-2. Safe to say the SA No 1 is in form. While he will wonder what might've been in his title defence, Oosthuizen will move to Abu Dhabi as the world's 18th best player after rising two places in the latest rankings. He is comfortably clear of Van Rooyen, who settled for a T22 finish at Randpark, and only looking up after putting niggling injuries to the side. Oosthuizen will be comforted by his great form, his highest ranking since May 2017 and the runner-up cheque worth €121,656 or a shade under R2 million.
Louis: Go!
His ball: Alright sir… pic.twitter.com/N0Fj6UpxiZ

— Compleat Golfer (@CompleatGolfer) January 12, 2020
Photo: Warren Little/Getty Images