Luke Jerling is giving it all he's got as he works towards his maiden win as a professional golfer, writes MIKE GREEN.
There have been three left-handers who have won The Masters – Mike Weir, Phil Mickelson and Bubba Watson – more than any of the other Majors. No wonder lefty Luke Jerling believes if he was limited to playing just one Major in his life, he'd take his shot at Augusta National.
'I was fortunate to go watch The Masters in 2012 and the experience was beyond incredible,' he says. 'There are so many cool traditions and the smaller, more exclusive field makes it feel like you've reached the pinnacle of golf by receiving an invitation to play. Nothing in the world compares to those Sunday back-nine roars at Augusta.'
Having got his game going in the right direction this year with a share of third at the Cape Town Open in April and finishing tie-8th in June at the SunBet Challenge at Sun City, not only did the tournaments on the Sunshine Tour grind to a halt for a winter break, Jerling also ran into some health issues which put the brakes on his upward trajectory.
'I dislocated my finger a few days after the SunBet Challenge which ruled me out of any golf for a month,' he says. 'And then I started developing a fever on the weekend of 10 July that gradually got worse and led to coughing and shortness of breath. I went for a PCR test the following Monday which came back positive for Covid-19.
'As days went by, my breathing and oxygen levels got worse, to the point where I had to be taken to hospital. It felt like I only had 20% breathing capacity in my lungs and it was a scary experience considering I am in my late twenties and generally fit and healthy. After doing tests and x-rays, the doctors determined that I had pneumonia and potential clotting on my lungs so I was advised to stay in hospital to help with the recovery.
'Only now, in the last two weeks of July, am I feeling human again.'
Jerling, being the quality golfer he is, has learned to accept the bad lies with as much equanimity as he welcomes the good bounces.
'This winter break has been challenging mentally and physically, and I've been on the sidelines for the most part. Not missing any tournaments has been a massive blessing, but I have felt like I've lost track a bit with my daily fitness, practice and preparation routines of professional golf.
'I understand that I must manage my expectations in the next few weeks leading up to the restart of our season. I still feel like I can be competitive at these coming events as I am itching to get back out playing again after a two-month break from the Tour. Hopefully, the physical fitness will follow suit once my body fully recovers from Covid.'
Jerling has the memories of those two good tournaments to fall back on.
'The Cape Town Open and SunBet Challenge were rewarding results for me in different ways,' he says. 'I felt like in the beginning of the season I was a frustrated and impatient golfer, but I had started to develop a sense of calmness and acceptance on the golf course which I didn't quite have in the beginning of the season.
'After a steady first two rounds in Cape Town, I went into the weekend with low expectations and my putter finally started to get hot for the first time in months. I felt so comfortable around Royal Cape that once I started seeing some putts fall it felt like I could shoot low without trying too hard. Being in contention on Sunday was an amazing feeling that I definitely want to experience more of. If I can put myself in that situation more often, all these lessons learned will eventually help get me over the final hurdle.
'Finishing in the top 10 at SunBet was a satisfying result mainly because I have never had much success around Gary Player Country Club. It's such a demanding golf course and will tell you exactly where your game is at.
'As I've started playing more tournament golf there, I feel like I have improved my strategy and planning around the course depending on wind directions and pin positions. That felt like a small victory for me as I proved to myself that I can compete on one of the hardest courses in the country that might not particularly suit my game.'
While the Sun City performance was pleasing, it was perhaps the Cape Town Open which signalled to Jerling that he was on the rise, especially since he had finished in a share of 10th there the year before.
'The Cape Town Open seems to bring out some of my best golf,' he says. 'Royal Cape is a golf course I feel very comfortable on. I feel like I have a really solid gameplan I can play to around there and have never had to waver much from it. No matter how I am playing, it is one of those events where I just get good vibes for the week. Being from Port Elizabeth, I really enjoy the challenges of windy coastal conditions, and generally the Cape Town Open provides these. From the quality golf course, to the well-organised event and the amazing hospitality Cape Town offers, they seem to just always get it right that week.
'My third-round 64 in 2020 came off the back of a Friday-morning 66 to help me make the 36-hole cut. I just remember playing steady on the front nine feeding off the momentum from the previous round and then my game clicking on the back side. It was one of the few rounds I've had as a pro where I've felt in cruise control and perfectly in "the zone". Most of it seemed like a blur until I walked up to the 18th green and saw on the leaderboard that I was tied for the lead and had a putt for 29 on the back side. Great memories!'
As close as Jerling has been to a win, he's also acutely aware that close is no cigar.
'I'm still searching for my first win as a professional,' he says. 'Although it is my main goal, I do not want to put unnecessary pressure on myself to get it done. Yes, we play to win every week but there are so many variables that you cannot control during any given tournament.
'Also, the standard of golf on the Sunshine Tour is so high and it is only getting better. So many products of our Tour are winning all over the world and the World Ranking is testimony to this.
'I have been a pro since 2017 and although I would have liked to have had a trophy by now, this adds fuel to the fire and motivates me to keep pushing for that first win. I believe that if I can keep putting myself in positions to win, my time will come. The thought of lifting my first trophy brings me a true sense of excitement and this motivates me every day.'
That excitement is something that has been an integral part of his life for a long time, and, when it is in danger of being suppressed, help is always close at hand.
'Golf has been in my blood since I was young and it was always my dream to play professionally,' he says. This sport can be very lonely at times, so it is important to have a good support system around you when times get tough, as well as to have people to keep you grounded and focused when things seem heading for perfect.
'When I'm struggling, I will always try to put things in perspective and remember why I love the game so much. You think of all the opportunities it has given you and can still give you in the future, and this helps me fall back in love with it. Being able to travel around Africa and the world playing golf for a living hardly feels like a job and that motivates me more than anything to keep doing that.
'I have a good group of people around me that can help when times get tough. From my swing coach, Graeme Whale, to my mental coach, Andy Morrison, and my parents and friends, they form a good structure of people I can speak to about my game and life. Quite often I just need a good conversation to give me clarity and perspective to get back on track with things rather than numerous swing thoughts to work on the driving range.
'I've always considered myself a "feel" player and have tried not to get too involved in the mechanics of my swing. Of course, the mechanics are vitally important, but I feel like there's been a major improvement in my mental approach as my thought process over shots has become much less clouded and I can think more clearly and calmly in pressure situations.'
That clear thinking extends to clarity about what being a lefty means in a world – and a game – dominated by right-handers.
'I really do enjoy being left-handed,' he says. 'I think I see golf courses and set-ups differently and play accordingly. My right-to-left shots, my fade, will naturally come out softer than a right-hander's right-to-left, or draw. So things like that can help me attack or be more defensive on certain holes.
'I don't think I'm at a disadvantage as I can focus on my own gameplan and not get too involved in my playing partners' strategies. To simplify things, I like to see a fade with a driver and draw with a 3-wood off the tee so I base my gameplan off this.
'As a fellow lefty, it's been fantastic to watch Garrick Higgo's rise in world golf over the past few months. He has proved that winning is a habit and every time he gets into a winning position, he can finish off the job regardless of the competition. I aspire to having that mentality when it comes to winning tournaments. Hopefully, it's just the first one that's the hardest!'
For Jerling, it's about more than just chasing that first win. 'I definitely have aspirations to play in Europe in the future,' he says. 'The pandemic has been tough on us with regard to opportunities to play European Tour Qualifying School.
'I had a solid season in 2019-20 and was going to play Q-School, but the pandemic put a hold on things. With the disappointing news in July of the cancellation of Q-School again this year, I feel like it is more important than ever to take my opportunities with the co-sanctioned events on the Sunshine Tour with the European Tour and the Challenge Tour.
'I feel like my game would be suited to Europe with the different grasses and climates, and I travel well so I would love to get the opportunity to compete more on that side of the world.'
If getting through his brush with Covid-19 has taught Jerling anything, it is to grab what chances come his way.
'Things can always change in a heartbeat and the more prepared we are, the easier it is to accept things for what they are,' he says. 'I'm still looking at the positives from those good results before the break, and I still believe I can build on them.'
FACT FILE
Age: 29
Home town: Gqeberha
Represents: Royal Johannesburg and Kensington
Turned pro: 2017
Best finish: T3rd (2021 Cape Town Open and 2019 VOG Sishen)
Sunshine Tour Order of Merit: 14th
Twitter: @lukieee90
Instagram: @lukejerling
– This article first appeared in the September 2021 issue of Compleat Golfer magazine. The October 2021 issue is on sale now.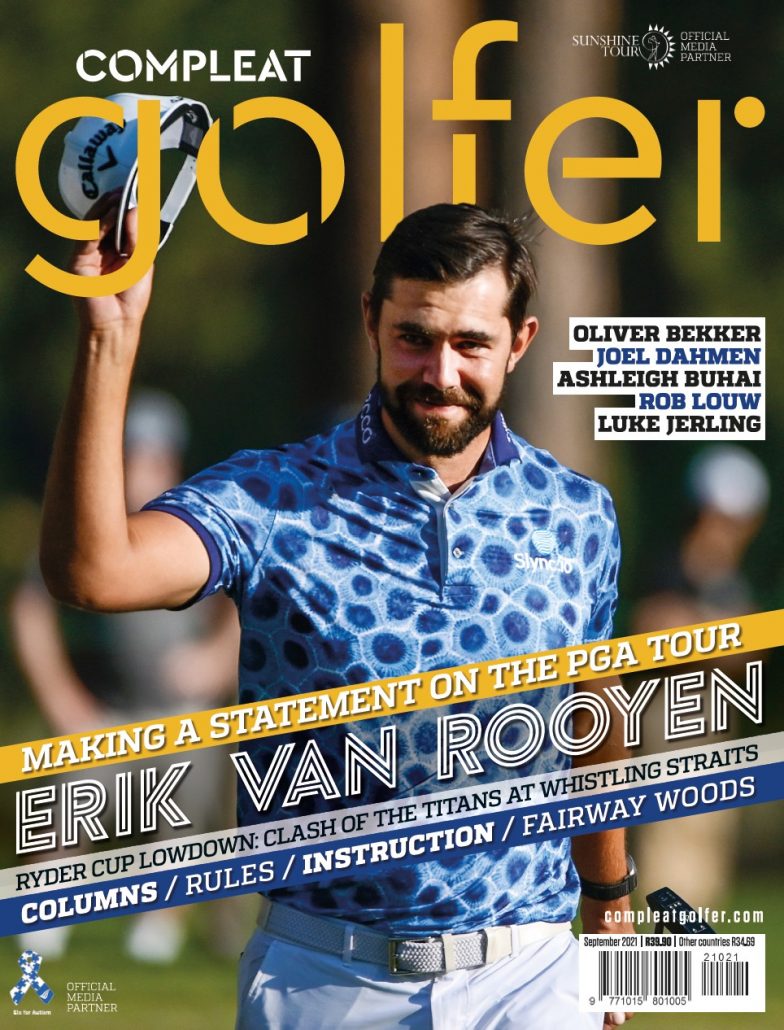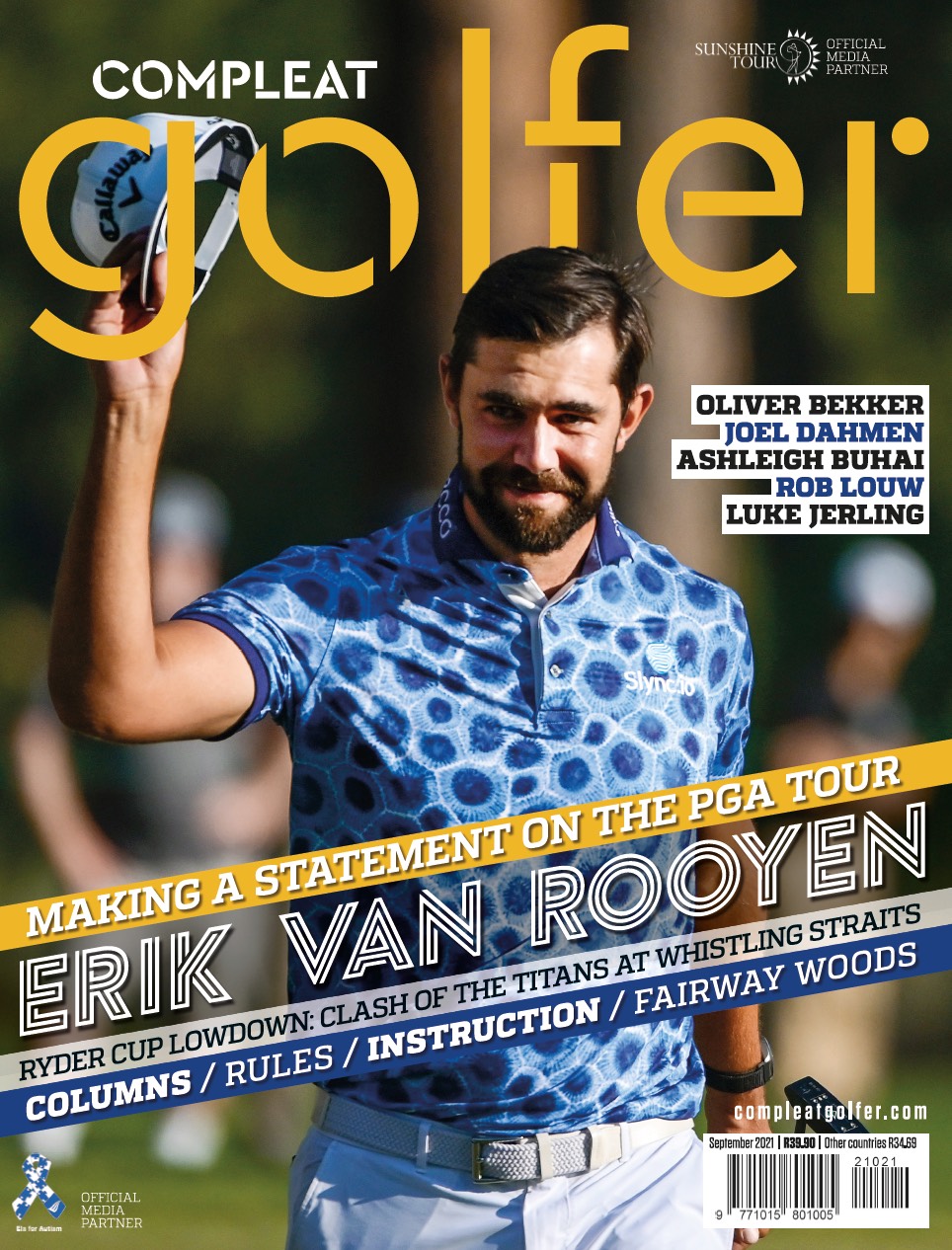 Photo: Luke Walker/Getty Images