Tiger Woods may have missed a large portion of his career through injury, but these stats show how dominant he was from 1997 to 2013.
– Between 1998 and 2005, Tiger Woods played at 142 consecutive PGA Tour events without missing a cut. The next highest streak is Byron Nelson's 113.
– Woods spent 683 weeks as the No 1-ranked golfer in the world. That's over 13 years. From June 2005 until October 2010, he spent 284 consecutive weeks at the top of the rankings.
– He has the third-most victories of any player on the European Tour, with 41, behind only Seve Ballesteros (50) and Bernhard Langer (42). Yet he has never been a member of the European Tour (now the DP World Tour).
– Between 1999 and 2003, Woods racked up a total of 32 wins on the PGA Tour. No other player won more than eight times during that time period.
– He is the only player to have won the US Junior Amateur (right), the US Amateur and the US Open. He won each three times.
– In 1997, Woods won his first Major as a professional, The Masters, by 12 shots. This, after shooting 40 on his opening nine holes.
– By the age of 24, he had completed the career Grand Slam of winning all four Majors. To put that into context, in the past 50 years only five players aged 24 or under have won a Major championship.
– Woods has won the Vardon Trophy for the lowest scoring average for the season on the PGA Tour no fewer than nine times. Billy Casper and Lee Trevino are next on the list with five wins.
– The 2000 season was his finest. He placed fifth at The Masters and then proceeded to win the final three Majors of the year. To top it off, he completed the 'Tiger Slam' by winning The Masters in 2001.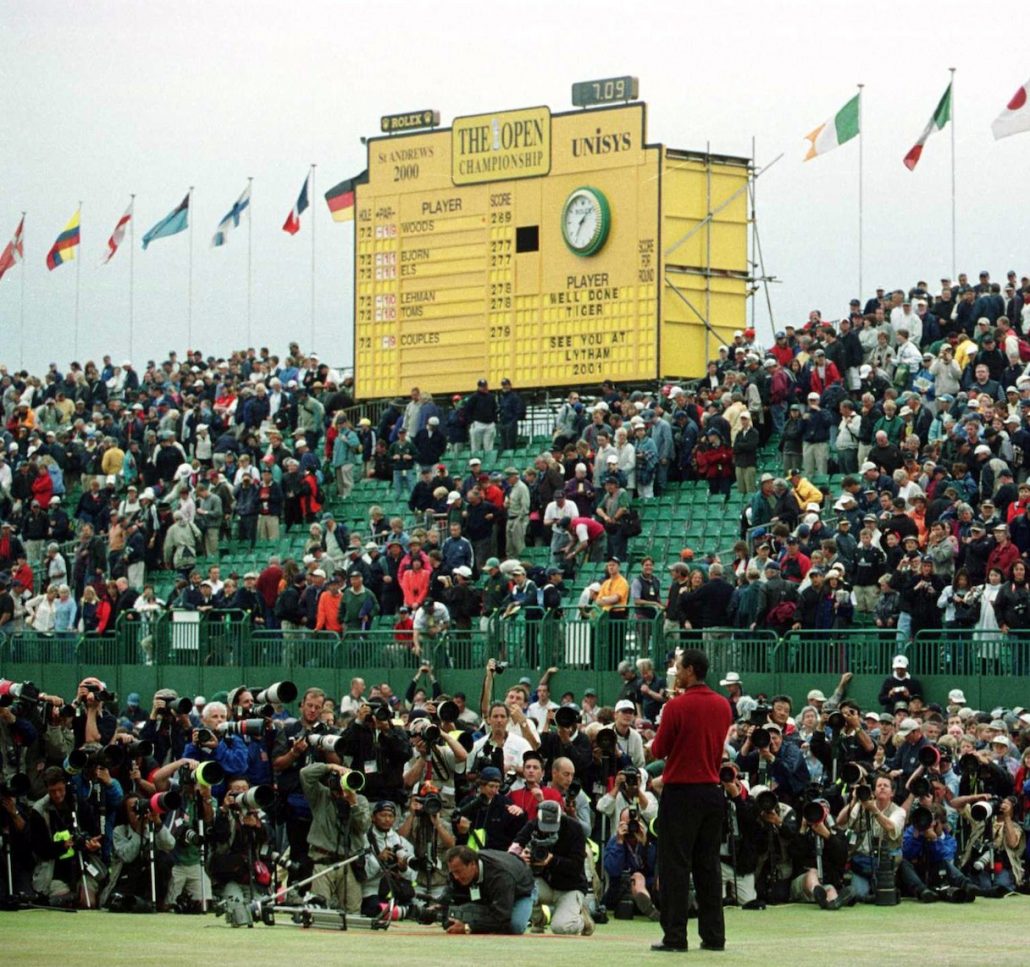 – Of the five times a single PGA Tour event has been won seven times or more by one player, Woods has four of them. The other is Sam Snead.
– During his incredible 2000 season, Woods recorded only one round higher than 73. That came in the first round of the 2000 Masters, where he shot 75 – which was still better than the field average of 75.59.
– Equally compelling is his form between 2005 and 2009, where he won 31 out of 75 events he played in.
– Woods has won five straight events three times in his career. No other player in the last 60 years has come close.
– At World Golf Championships events, he has won a staggering 18 titles. He won 14 of the first 26 WGC events. Despite playing at only three of the last 27 WGC tournaments, Woods is still by far the most successful golfer, with Dustin Johnson next on the list, with six WGC titles.
– According to Shotlink, between 2004 and 2006, Woods had 1 466 putts at three feet or less. He missed only three of them.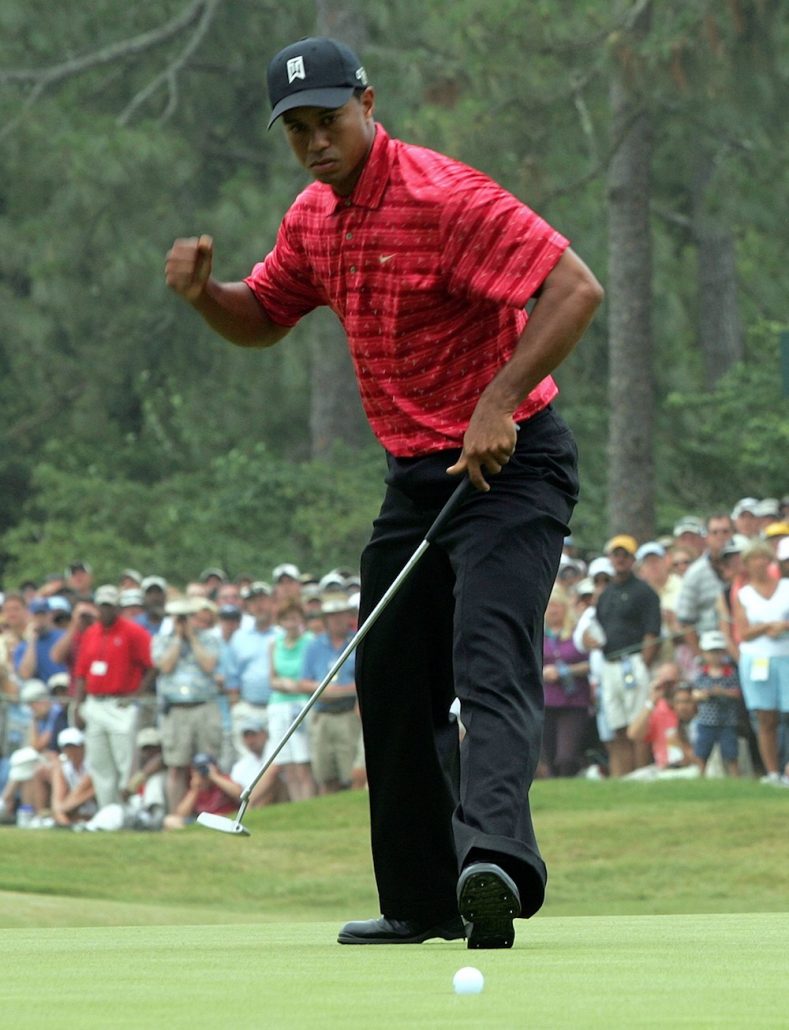 – Between 1997 and 2008, Woods was a combined 126 under par at Majors. Of all those who played at least 40 Major championship rounds during that time period, Woods was 189 shots better than anyone else. Joe Ogilvie was second on the list, at 63 over par.
– Woods' winning percentage when holding a 54-hole lead was remarkable: 95.7%, or 44 out of 46 times. By comparison, over the past 10 years, players holding a 54-hole lead on the PGA Tour have only gone on to win 42.4% of the time. Over the same period, players holding a three-shot lead over 54 holes have gone on to win 61.7% of the time. Woods' record? A full 100% (25 out of 25).
– Between 1990 and 1996, the total prize money on the PGA Tour grew by an average of 3.4% per year. From 1997, when Woods made his debut, to 2008, it grew by an average of 9.8% per year. Coincidence? We think not.
– Despite slowing down towards the latter stages of his career, Woods' win percentage is at 22.8% – meaning he has won, on average, more than one in every five starts. No other active golfer has a higher than 10% winning rate, with Rory McIlroy at 9.4 and Dustin Johnson at 8.4.
– In 2000, Woods won the US Open by a staggering 15 shots. He finished on 12 under par, with Ernie Els in second on three over, at Pebble Beach.
– Compiled by Brendan Barratt
– This article first appeared in the May 2022 issue of Compleat Golfer magazine. Subscribe here!