As successful as Tommy Fleetwood has been, there is a gnawing feeling the Englishman is not yet playing to his full potential. There is hope, though, that he will rise to the next level, writes BRENDAN BARRATT.
It's hard not to pull for Tommy Fleetwood. The Englishman with the long hair and sublime ball striking comes across as your typical boy next door – seemingly unaffected by fame, wealth and all the fuss that comes with being one of the best golfers in the world.
He's articulate, grounded and seems to actually enjoy his job. Oh, and did we mention that ball striking?
Even the American fans love him, despite the fact that he and partner Francesco Molinari dished out some rather severe punishment at the 2018 Ryder Cup – on Fleetwood's debut. The pair, dubbed 'Moliwood' by the European press, won all four matches they played together, even delivering three losses to Tiger Woods in the process. Nobody beats Tiger three times in one event.
Fleetwood's performance in Paris seemed perfectly on trend for a man on a path to a seat at the game's high table. At that point he had four European Tour wins under his belt and, earlier in the year, had come up just short of forcing a playoff for the US Open, ultimately losing by a shot to Brooks Koepka at Shinnecock Hills, despite a brilliant final round of 63.
The world was at Tommy's feet. And yet, while he's done rather well, he hasn't been able to kick on and become a regular winner, or a Major champion.
Instead of victories, Fleetwood's past two years have been characterised by near-misses and, other than the 2019 Nedbank Golf Challenge, the trophy cabinet has not been restocked.
For most players, three seasons of regular cuts made, interspersed with occasional forays into contention – and prize money of over $10-million – would be a roaring success. But for Fleetwood, the frustration of not converting his chances is starting to weigh on him and his many supporters.
He's been in and around the top 20 of the World Ranking since 2017, yet a glaring gap in his CV exists as he has been unable to close out a tournament win on the PGA Tour in 86 starts. In that time he's recorded four runner-up finishes (including two at Major championships) and another two third-place results. Close, but no cigar.
'I think anybody would be lying if they said winning over here is not the next step for me,' said Fleetwood about playing in the US. 'Yeah, I haven't done it and in the grand scheme of things, winning in America is something I need to do. I've had chances and sometimes somebody's played better than me and there have been times where I've hit the wrong shot at the wrong time. It is what it is.'
Despite earning over $2-million in 2020, Fleetwood reflects on the season as a bad one. Of course, a season interrupted and affected by the Covid-19 pandemic, with players limited to tournament bubbles, travel restrictions and the threat of becoming ill, was always bound to be difficult. 
Fleetwood chose to find some positives despite the disappointment.
'Professionally, it was a difficult year,' he says. 'When I came back after lockdown, I didn't really perform how I would have liked. I was over in America a lot and I struggled with my game a bit. It kind of flickered on and off for the remainder of the year. In reality, it wasn't that bad but you always set high standards for yourself.
'Personally, the biggest thing for me was being with my family in the UK during lockdown. Since I was 16, I've travelled all over the world for weeks on end. Then, all of a sudden, I had this time where I didn't have to feel like I had to be preparing for something. Frankie [his son] is three; he's growing up. I got to sleep in my own bed for weeks on end. But when I started travelling again, being away from them didn't feel natural any more. That was the biggest thing I struggled with all year. Of course, my problems are minuscule compared to other people's.'
Unfortunately for Fleetwood, 2021 hasn't been much better, results wise – and another winless season looks to be on the cards unless he can turn his form around at the back-end of the European Tour campaign. To make matters worse, the Englishman finished in 137th position on the PGA Tour moneylist, meaning he has lost his card in the US.
Despite his accuracy – Fleetwood has been in the top five for greens in regulation in four of the past five seasons, including topping this stat in 2017 and 2018 – he hasn't been able to claim that elusive Major title.
'I've had a couple of seconds, another top five. I've been in contention a few times after two or three rounds, and I think what I want to keep doing goes back to the word consistency,' he says.
'If I keep putting myself up there and playing well, keep improving bit by bit, hopefully it's just a natural progression and I win a Major.'
It's no surprise that the occasions he has been in contention have come at the US Open (2017 and 2018) and The Open Championship (2019) – which are traditionally played on the toughest courses on the Tour.
'The standard of golf is so high that when regular courses are scorable you have to go so low,' he says. 'But I enjoy the challenges Major championships bring. You still have to shoot a score, but it's not a shootout.
'There have been a lot of great golfers in the history of the game who haven't won a Major. I'm not going to say I don't care, because I really do but you have to keep things in perspective, and it's not always a given. But I'll definitely be trying my hardest.'
Fleetwood grew up in Southport, an area that has been dubbed 'England's golf capital'. The town is home to a number of highly-rated golf courses, including Royal Birkdale, which last hosted The Open in 2017. Further up the coast is Royal Lytham & St Annes, while a little south is Royal Liverpool, which will host the 2023 Open.
Fleetwood recalls sneaking on to Royal Birkdale as a child to watch some of his heroes in action.
'In 1998 The Open came around, and I was seven,' he says. 'We didn't have tickets. Back then there were a couple more gaps than there are now that you could get over. To the side of the 5th tee, Dad launched me over the fence to get in and climbed over himself.
'I watched everyone. Tiger walked past me on one hole, and I remember the aura he had. The Open is such an amazing atmosphere. Being inside the grounds and being a part of that was very cool for a seven-year-old.
'For me, there are three Opens – Birkdale, Hoylake and Royal Lytham. I could have the chance of playing them all and they're all within 30, 40 minutes of where I grew up.
'The Open always brings the most joy to me because it is the one tournament I could choose to win and feel very comfortable with the conditions. I am not saying it is my best chance but it is definitely the one I would choose. I always feel like when Majors come around, they bring the best out of me.'
Having missed out on all the fanfare of the FedExCup playoffs, Fleetwood opted to return to Europe rather than attempt to regain his PGA Tour card via the back door of the Korn Ferry Finals. A solid showing at the Italian Open, where he finished runner-up to Nicolai Hojgaard, seemed to have justified his decision and bolstered his Race to Dubai ranking to 17th.
A return to form may be closer than we know. 'I keep taking every week individually,' he said. 'Let's face it, I haven't played great this year and I haven't had the year I wanted, but every week is the chance to start again in golf; that is the beauty of it. I am trying to work hard, I'm trying to get better, and you never know what can turn things around.
'I'll just keep turning up, keep trying to do the right things and play.'
Despite his poor run of form, Fleetwood has somehow managed to keep his place in the top 50 of the World Ranking and, as at early September, was ranked 37th. It would be no great surprise to see him holding another trophy aloft soon.
'It's not as if I've lost my game,' he says. 'I know what it's like to lose your game and it's not dropping to 30th in the world. It's frustrating, as you want to feel you're progressing all the time, but the worst thing I could do would be to go in search of a magic cure. I've had plenty of decent finishes in this run and I know it won't be long until I go on a good run again.'
Fleetwood is well aware that time is still very much on his side. At 30 he may no longer be considered one of the young guns, but he still has at least a decade in his prime to tick off his goals.
'Hopefully my next 10 years will be my biggest, with many more Ryder Cups – because that is such a special event,' he says.
'I am at a very good spot in my life now. I am well settled in so many ways off the course. I have got 11 years of experience under my belt, so hopefully these will actually help achieve the things I have dreamed of and the things I expect for myself.'
Few would begrudge Fleetwood ticking off a couple more of those career goals – even if he had to beat a few Americans to get there.
TEAM FLEETWOOD
Fleetwood and caddie Ian Finnis form one of the most formidable partnerships on Tour. The pair are great friends – and were golfing rivals growing up – but Finnis took over bagman duties only in 2016 when Fleetwood, having missed five of his previous seven cuts, decided to shake up his support team.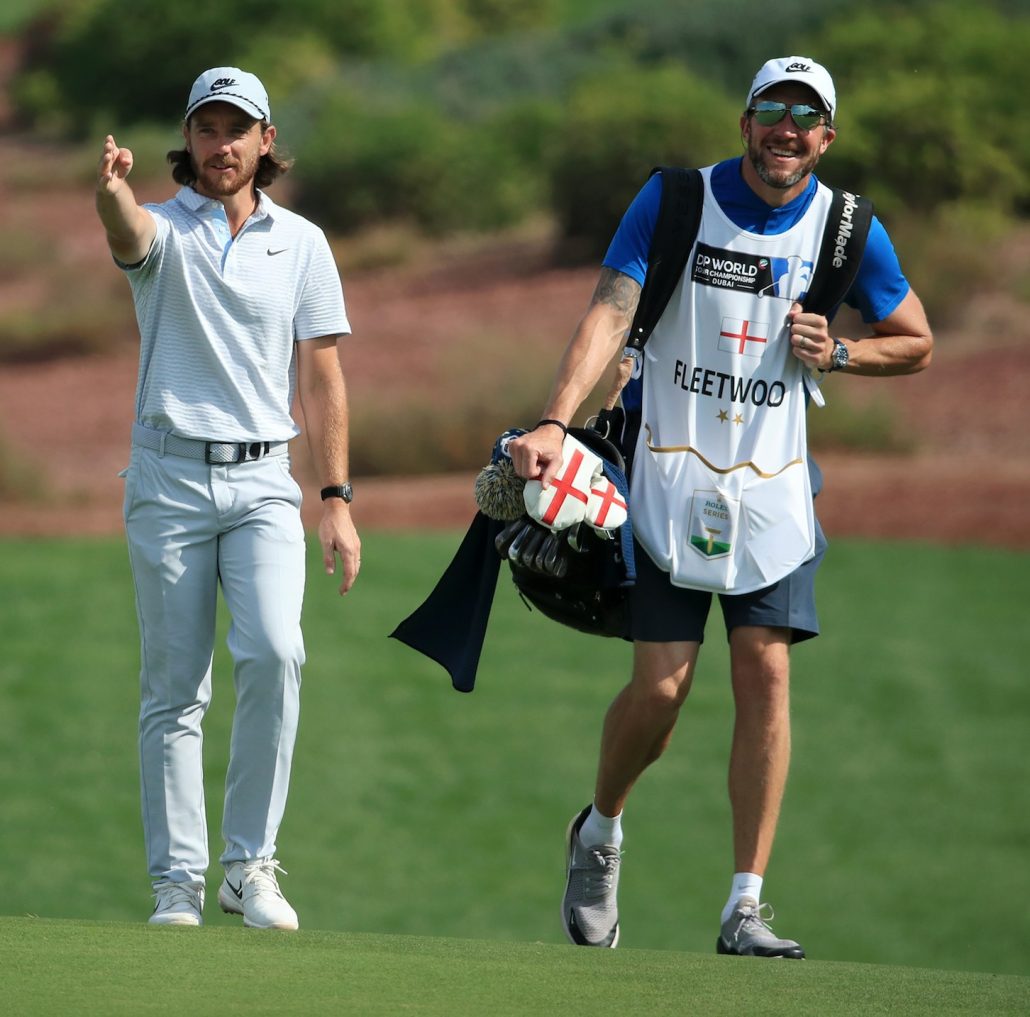 Clearly the change worked. Fleetwood was comfortable having a friend on the bag and his fortunes changed quickly, with four top-10s towards the end of the season.
The following year, Fleetwood won three European Tour titles and wrapped up the Race to Dubai.
Finnis was also the best man at Fleetwood's wedding.
When tournament golf was halted due to the Covid-19 pandemic, Finnis led a successful fundraising campaign to help fellow Tour caddies who were unable to work. He set up a GoFundMe page and raffled off golfing memorabilia – eventually raising over £125,000 (R2.6-million) for his colleagues.
'When I started out with Tommy it was tough going financially,' Finnis said. 'We had a lot of missed cuts, no money coming in and I had a baby at home, so I know what it is like. I'm delighted to help out.
'I knew golf fans would support the idea but have been delighted at how quickly they got behind it.'
– This article first appeared in the October 2021 issue of Compleat Golfer magazine. Subscribe here!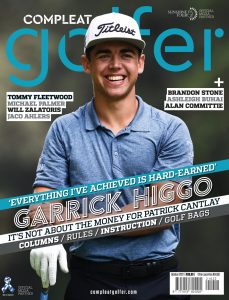 Photos: Richard Sellers/Andrew Redington/Getty Images