Success in his first bid for a PGA Tour card has opened up a hornet's nest of new challenges for Dylan Frittelli, writes WADE PRETORIUS.
It's funny how the more things change, the more they stay the same.
The South African-born University of Texas-educated golfer doesn't strike you as one who embraces change.
He is methodical, meticulous and calculated. But also driven, ambitious and ready to 'go all in' when it comes to pushing himself to reach the top.
That's the contradiction… his measured approach would negate that devil on his shoulder telling him to risk everything all the time in the hope of bursting on to the scene.
There's a lot to be said of his CV: wins at the 2007 Callaway Junior World Golf Championships and the 2008 South African Boys' Championship as an amateur, winner of the Freddie Tait Cup in 2009 and two stints on South Africa's Eisenhower Trophy side. He was also the No 1-ranked collegiate golfer to go with his decisive putt to help his college win the 2012 NCAA Championship – his victory sealed the win, with Jordan Spieth and Cody Gribble other winners for the Longhorns.
To drive the point home, Frittelli is also a two-time European Tour winner, comfortably one of South Africa's top five players over the past few years, and now one of the few who holds membership to the toughest Tour in the world.
But for all his excellence on the course, it's notable that process has always been central to the game plan.
And it will continue to be so, more than ever, as he continues to work his way around the US in his rookie season.
'I like to work through my goals and see improvement incrementally through the seasons. I'm never going to be a fly-by-night player, the kind of golfer who comes on to the scene, but then you don't see him again six months to a year down the line. I've been in the top 50 in the world before, and I see myself returning there this year and for a long time to come,' Frittelli tells Compleat Golfer.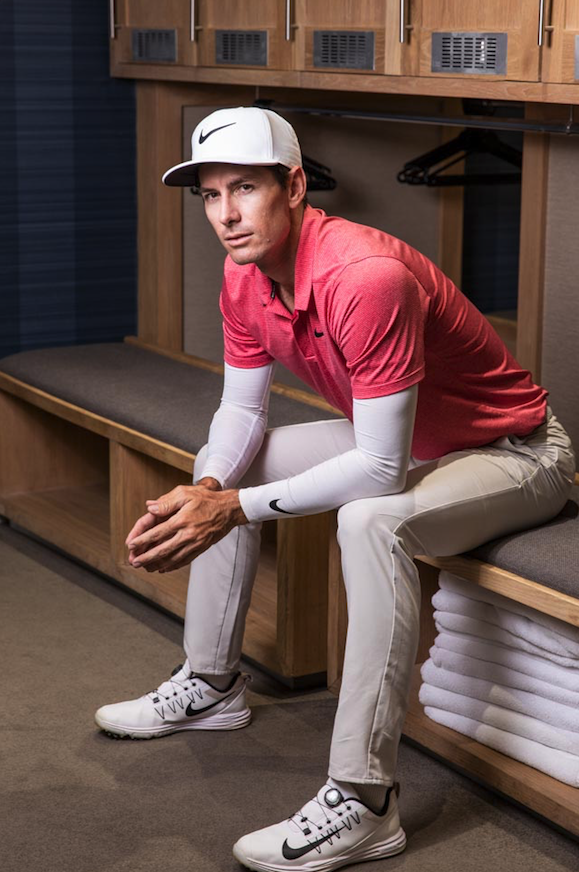 From a distance, it's also fascinating to see how his choices are starting to bear fruit. He has the experience of playing and winning against strong fields in Europe and Asia, he has played at all four Majors, and has built up a sound mental game that he hopes to be able to put to good use this year.
'There's something to be said of how my game has improved over the past few years, and I think it lends itself to how I've gone about approaching golf. I've put in place techniques to help me achieve my goals, and now it's about getting the best out of them to replicate my success from college, South Africa and Europe.'
Another aid to his rookie campaign – strange when you consider he's been a Tour pro for six years – is that he has moved back to Austin, Texas, a place he considers home.
'I've been living in Austin on and off for 10 years, so it will be nice to have a more consistent base to work from. I'm settled into my routine. Again, I can't stress how much I am going to lean on my rounds from Majors and Rolex Series events. It's hard not to imagine that I have a certain advantage in that regard over someone coming straight up from the Web.com Tour, or even who's dropped off the PGA Tour and working their way back.'
The 28-year-old will once again experience not having priority to play in every event he would like, but he insists that's part of the ride, part of the unexpected that he will be embracing as he looks to play as many rounds and as many different courses as his schedule can handle.
'My world ranking will determine everything. First prize is to get back to the top 50 as soon as possible because then you know you'll get into the Majors and World Golf Championship events. They have the best events with the biggest purses and the most FedExCup points. That allows you to be a little more selective and helps with giving the body and mind a rest with a few more weeks off. If I'm not, I'll be adding events around Majors to get more rounds in.
'My exemption kind of determines things; earlier in the year I didn't get into the Phoenix Open by about five spots, so I moved a few things around to make sure I'll be playing enough. I had the same in Europe, so from that point of view, yeah, I'm back to being a rookie and have to live with the uncertainty week to week. It's a nice, and rare opportunity for me, to live a life that's not set in stone.'
The calculated approach to professional golf – you only need to watch Frittelli on the range or in tournament play – is something that has spilled over from his off-course life.
'I'm very calculated in all aspects of my life. Sometimes I can be guilty of over-analysing something, but I'm not one to rush a decision or move in a direction that hasn't been worked out from all angles. I've found, at times, that in golf that can get in the way. But I've been a pro for a while and a lot of my best stuff is ingrained in me. Letting go of some of the over-thinking, and playing aggressive, birdie golf has helped me over the past two years and has been backed up with some strong results.'
He's OK with being classified 'analytical' or a 'thinker', but that's not solely who Dylan Frittelli is. As a third-generation star – if you consider Ernie Els and Retief Goosen to be the pioneers, with Louis Oosthuizen, Branden Grace and Charl Schwartzel as the second generation – the South African is a pro who lets people into his private life with an active Instagram presence.
His social media ranges from banter with American pro Julian Suri to practice rounds with Erik van Rooyen. It also includes glimpses into life on Tour with pre-tournament dinners and shows, to behind-the-scenes range work, plenty of food pics and brushes with stars. It also features plenty of videos of gym sessions, equipment tune-ups, and at one point Frittelli hands the camera over to a friend while he laces up his boots and plays soccer at his former college.
During the AT&T Pebble Beach Pro-Am it featured a practice round with former Ryder Cup player Hunter Mahan, who has six PGA Tour titles to his name, and a tongue-in-cheek advice question to Mike 'Fluff' Cowan, former caddie of Tiger Woods and Jim Furyk.
And that's part of the plan. Mixing a bit of business with pleasure.
Instead of falling into a rookies pack, Frittelli sounds out experienced Tour pros and people who have been on the Tour for a decade or more to pick their brains.
'It's been great to see a few guys I tussled with in college. But so far, it's been about latching on to a few senior guys, like John Senden and Rory Sabbatini, who can offer thoughts from spending so many years at the top.'
Funny then that the South African is playing a dual role, as advice-seeker and giver. American Doug Ghim, a former top-ranked amateur and fellow Texas Longhorn, is now on Tour and has been taken under Frittelli's wing.
'Kinda strange, but very cool, to be honest, to be someone who is asked for advice. Doug's very talented and I'm just chipping in with a few tips on the things I've learned and trying to help him along as he makes his way into professional life.'
The more things change, the more they stay the same.
Frittelli has gone from competing with the strong fields on the European Tour to taking on the challenge of teeing it up against the world's best on the PGA Tour. He's gone from roving Europe, South Africa and Asia to travelling around the US. He's changed up his bag to go all in with Callaway. He's now fluctuating between seeking advice from older players and giving advice to the youngsters. He's gone from junior prodigy and college star to European Tour breakthrough talent, and now rookie once more.
There are some comforting constants, though, through it all. His persistence to work his way to the very top, his constant ticking of the boxes, the support of his family and friends, his reliable swing and that same steely determination and vision.
It's hard to bet against Frittelli making a success of himself on the grand stage when you consider all he's done.
TOUGH SCHOOL
Frittelli is under no illusion as to the size of the task that lies ahead. Louis Oosthuizen, Charl Schwartzel and Branden Grace have managed four PGA Tour wins between them, which goes to show how different winning at home or in Europe is compared to the PGA Tour.
'It's a tough deal. There's a reason it's the most prestigious Tour. The big events are massive from start to finish, with an incredible number of fans and events going on all the time. The players are incredible and new ones keep coming off the college production line. I will be working furiously to come to grips with the courses and the conditions and getting my game in shape to play at peak performance level.
'It's probably best described as a flat-out drag race. You go as hard and fast as you can from the minute the flag goes down until the end. In SA or Europe, maybe it's a bit more of a touring-car ride where you have a few laps to get yourself paced, there's a bit more playing the field and feeling out the competition. I've got to up the ante to adjust my style a little more from the guy who plays well and consistently, into top-10s and -fives week in and week out, to something a little more aggressive. It's going to be something that needs to be switched on in certain circumstances, you know, and get to the finish as fast as possible.'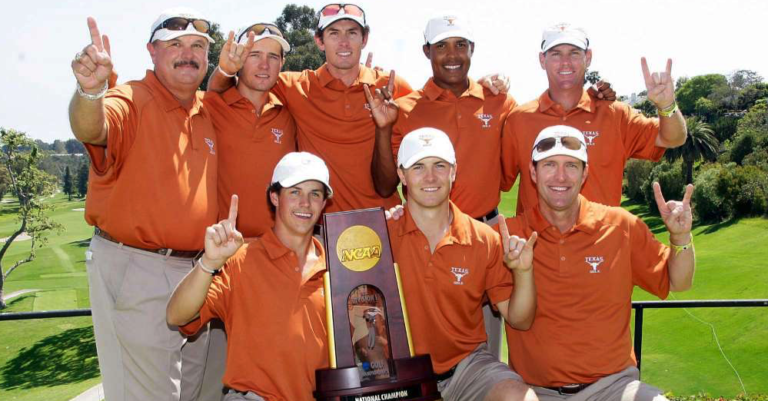 SPIETH, ME AND JT
Golf fans around the world are familiar with the friendship between Justin Thomas and Jordan Spieth. They are about as high-profile pro sports buddies as you can get. The pair were on opposite sides, though, whenever Alabama and the University of Texas faced up on the course for a duel. Spieth had an ally in the form of Frittelli, a talented young South African with a rich amateur pedigree.
In a system full of stars, Frittelli and Spieth conspired to lift the University of Texas to the 2012 NCAA Championship with a 3-2 win over Alabama. The individual winner that year was big-hitting Belgian Thomas Pieters, with Patrick Cantlay and JT featuring inside the top 10.
'I haven't seen Jordan yet,' Frittelli told Compleat Golfer in February. 'But it's going to be great to meet up and play a few practice rounds. Our careers have certainly taken a different path, but we go back a long way and it'll be fun reminiscing… and looking ahead, obviously.'
Thomas was the standout rankings leader, but Frittelli and Spieth pushed each other every step of the way, with the pair alternating second and third spots on the different college rankings systems.
– This article first appeared as the cover feature of the March issue of Compleat Golfer