The Proteas limited-overs captain talks about his growing love of golf, his favourite players and who got the golfing culture going in the Proteas team. By ANDRE HUISAMEN.

Who is your favourite golfer?
Obviously everyone admires Tiger Woods, but outside him I would say Tommy Fleetwood is my favourite player. Tiger is obviously an inspiration to all sportsmen. What he has been able to achieve on the course and what he stands for. Fleetwood … I guess I just really like his swing and his hair too. He has got nice hair.
How long have you been playing golf?
Not too long really. I only started playing in 2017.
What's your favourite club in the bag?
My 3-wood, because it is the only club I can really hit off the tee. I can't hit my driver to save my life.
Have you been able to play any overseas courses while on Tour?
I remember playing in Australia, I just can't remember the course's name. I think we were in Townsville [Northeast Queensland]. I remember playing in England too, not too far from Trent Bridge. I think it was one of the prestigious clubs there.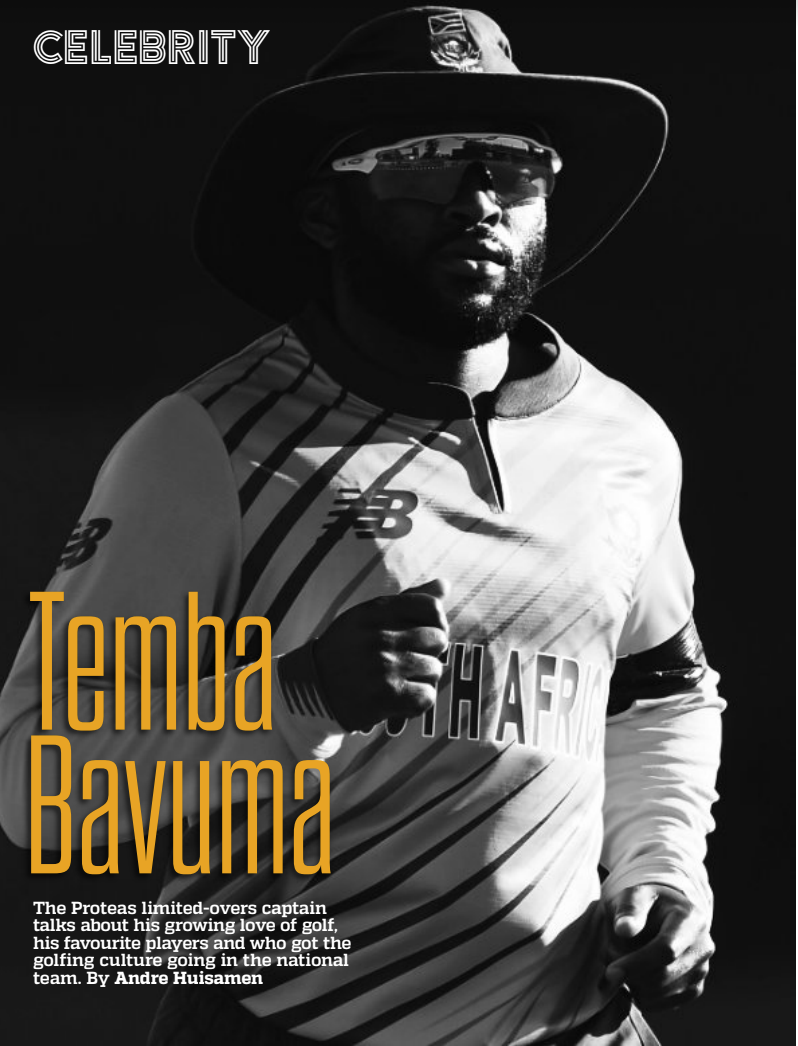 Name your top three local South African courses.
I stay in Johannesburg so I get to play a lot there. I think Steyn City would be right up there. In Cape Town I would go for Pearl Valley. And then Bryanston Country Club, also in Johannesburg.
What is your handicap?
Well, my index is around 4, which is not too bad.
Do you watch much golf?
I try to watch as much as I can. I mostly watch the PGA Tour and all the Majors, but also the Sunshine Tour, whenever they have been showing it on TV.
Which other Lions or Proteas teammates can play good golf?
Actually a lot of the guys play golf. I know Theunis de Bruyn plays quite well. He was close to scratch handicap at a stage. When Ottis Gibson [former Proteas coach] was still around he played quite a bit. He actually got that golfing culture going within the team. Then you get guys like Dean Elgar who also plays regularly. We definitely don't play for fun. All the guys are quite competitive. They might act as if they are trying to have fun but all of us are competitive on the golf course.
If you could pick the perfect fourball, what would it be?
Tiger Woods would be there. I know he is injured now, but once he is recovered. Brain Lara [former West Indies captain] would also be there and Sachin Tendulkar [former Indian batting legend]. Those three would be nice to play with.
What's the biggest similarity between golf and cricket for you?
I haven't played a lot of golf but I find it is a lot more mentally taxing. I think golfers are mentally very strong, especially those who are playing at the top level. It is obviously also a game of skill. I don't think luck can take you that far in golf and it is quite competitive. What I also like about golf is you can't blame anyone else for your mistakes. There are no teammates. You are the only one if you make a mistake. I like that element when it comes to the sport.
BAVUMA BIO
Bavuma is a specialist batsman and the first Black African batsman to be picked for South Africa's Test squad. He is also the first Black African captain of the Proteas. He has played 44 Tests, six ODIs and eight T20Is. His Test batting average is 32.26 with a highest score of 102 not out.