The South African men's hockey stalwart talks about the similarities between his sport and golf, his favourite courses and players …
When did you start playing golf?
I started around the age of 12, with a few of my friends during the school holidays and I grew a passion for golf while playing at Benoni Lake Club.
What is your handicap?
My current handicap is 16, but due to the busy hockey schedule over the past two years, I just haven't had enough chances of playing golf to keep it there or even lower my handicap.
What's the highest your handicap has been?
I was 17 at the time of playing off a 12 handicap when I was a member of Benoni Lake.
Have you been able to play any overseas courses?
I have been fortunate enough to have lived in Ireland and Malaysia for a few months, and during that time I managed to play a few rounds at several courses around Dublin and Kuala Lumpur.
Any courses you still want to tick off your bucket list?
I really would like to play a few South African courses like The Gary Player Country Club at Sun City and Fancourt's Montagu Golf Course down in George. Internationally, though, it would most definitely be the Old Course at St Andrews in Scotland, Wentworth West Course in England, and lastly Augusta National in the United States.
Your top five favourite courses in South Africa?
Royal Johannesburg & Kensington, Glendower, Benoni Country Club, Durban Country Club and Cotswold Downs.
Are you a member of any club?
I am an honorary member at Durban Country Club, and what makes me so excited about the club is the steep traditions, history and the way the community has worked together to keep this course running, even during the past two years, it remains such an amazing club that keeps to its high standards.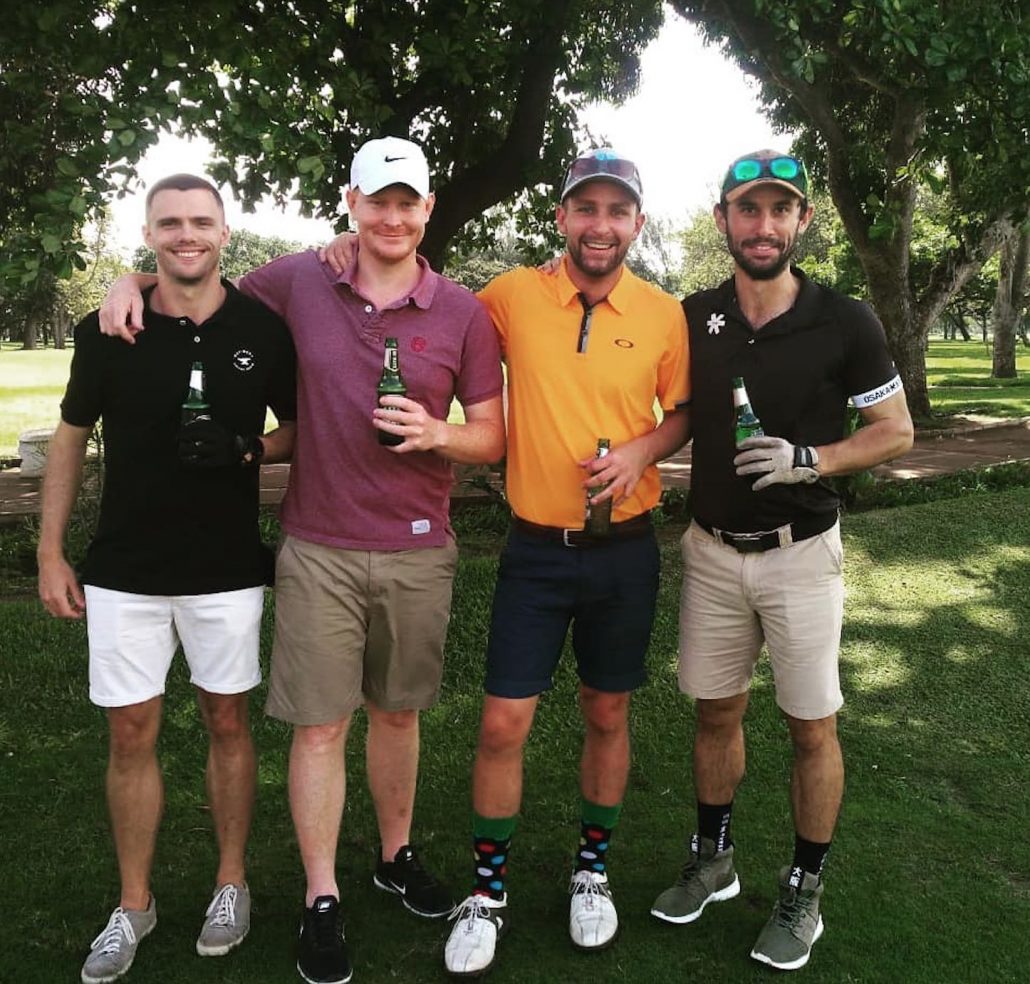 Favourite club in the bag?
The trusty 7-iron has been my favourite and most consistent club in the bag for many years and probably will stay like that for many more.
Do you watch any golf on TV?
I follow a lot of the golf on TV, mainly focusing on South African golfers. It has been amazing to see the young talent that is coming through on the big stage but also to see the challenges golf is now facing with the new LIV Golf events and organisation that is putting a mark on and potentially changing the way golf should be organised and displayed.
Favourite players?
My favourite South African golfer is Charl Schwartzel and the new talent of Jayden Schaper, but internationally I like Jon Rahm from Spain.
Have you found any similarities between golf and hockey?
There are some similarities for sure as I feel the ideas of using your touch and feel around the greens and putting requires a lot of control and hockey can share those strengths. They do have very different mechanics for releasing the ball and for me personally it sometimes has a direct effect on my golf swing after playing a long season of hockey.
– This article first appeared in the October 2022 issue of Compleat Golfer magazine.