In this new series, PGA professional GRANT HEPBURN demonstrates some of the key concepts in generating more power in your golf swing.
It is important to understand the role of the arms in your golf swing if you want to be able to practise the correct swing and eliminate some common mistakes. Sometimes, the most useful tools for amateurs are the simplest.
In this case, I make use of a hula hoop as a visual aid to help you check the path of your arms in the swing – and practise swinging along the right path.
Getting it right
Start by setting up with the hula hoop around your body, with your hands in the address position and the top of the hoop resting just above your shoulders, as I have demonstrated in the correct sequence. The idea is to keep the hula hoop at the same angle through the golf swing.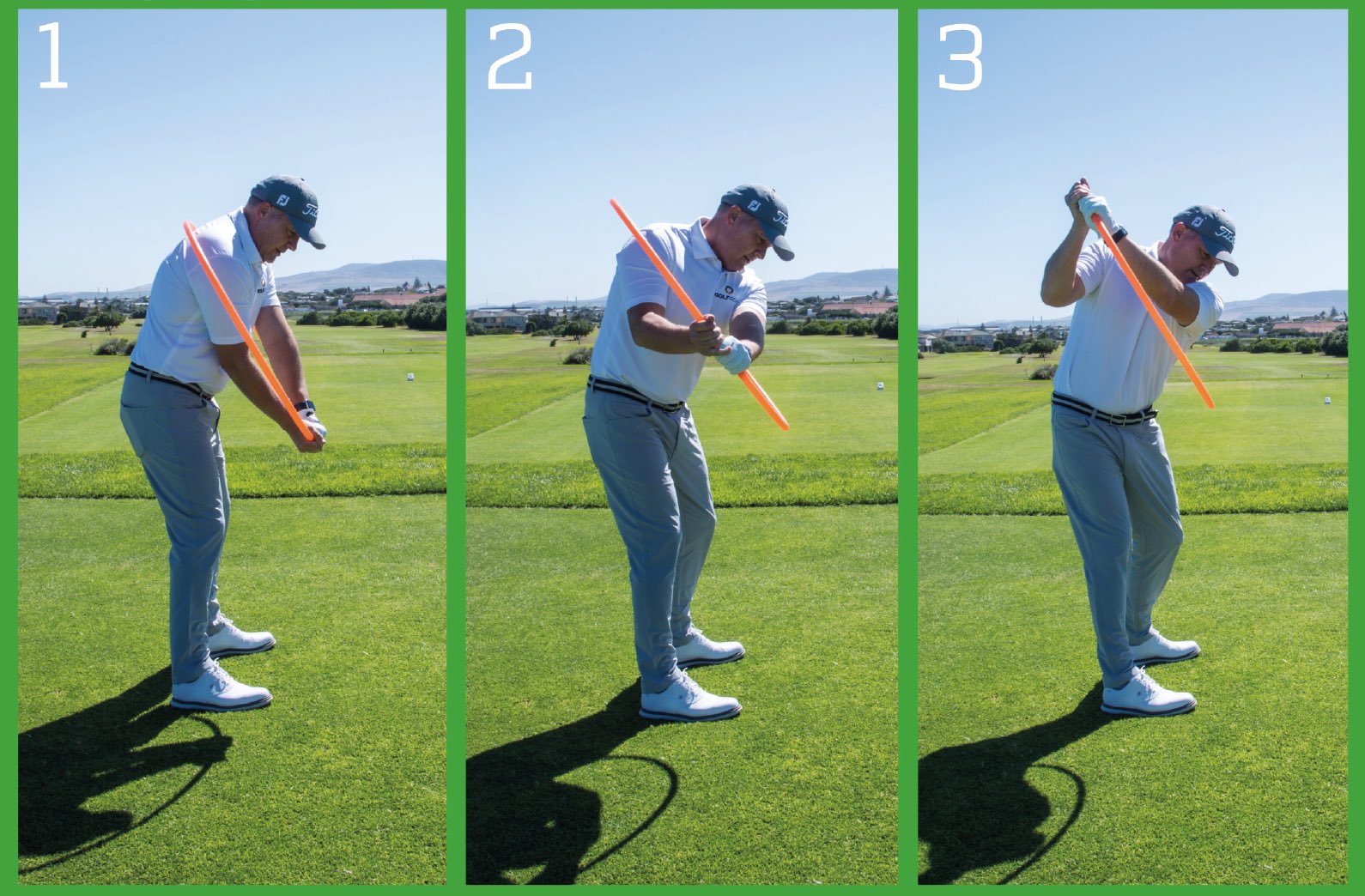 Make easy swings with the hoop to get the feel of the correct path of the hands, which people sometimes refer to as the swing path.
Notice how I have swung the hoop into a good position above my right shoulder at the top of the backswing, maintaining the same angle as I had at address. In the downswing, I swing it back down on the same path, returning to a good position at the impact point of the golf swing, which will help square the clubface nicely.
Getting it wrong: too steep
This is a very common mistake I see with amateur golfers, who swing on a steep, out-to-in path across the ball. You can see from this sequence how I have swung the hoop above the line of my neck/head to the top of the backswing. In the downswing, I create a steep, chopping path across the ball. This out-to-in path will cause me to start the ball left of the target, either pulling it or slicing it, depending on whether the clubface is open or closed at impact.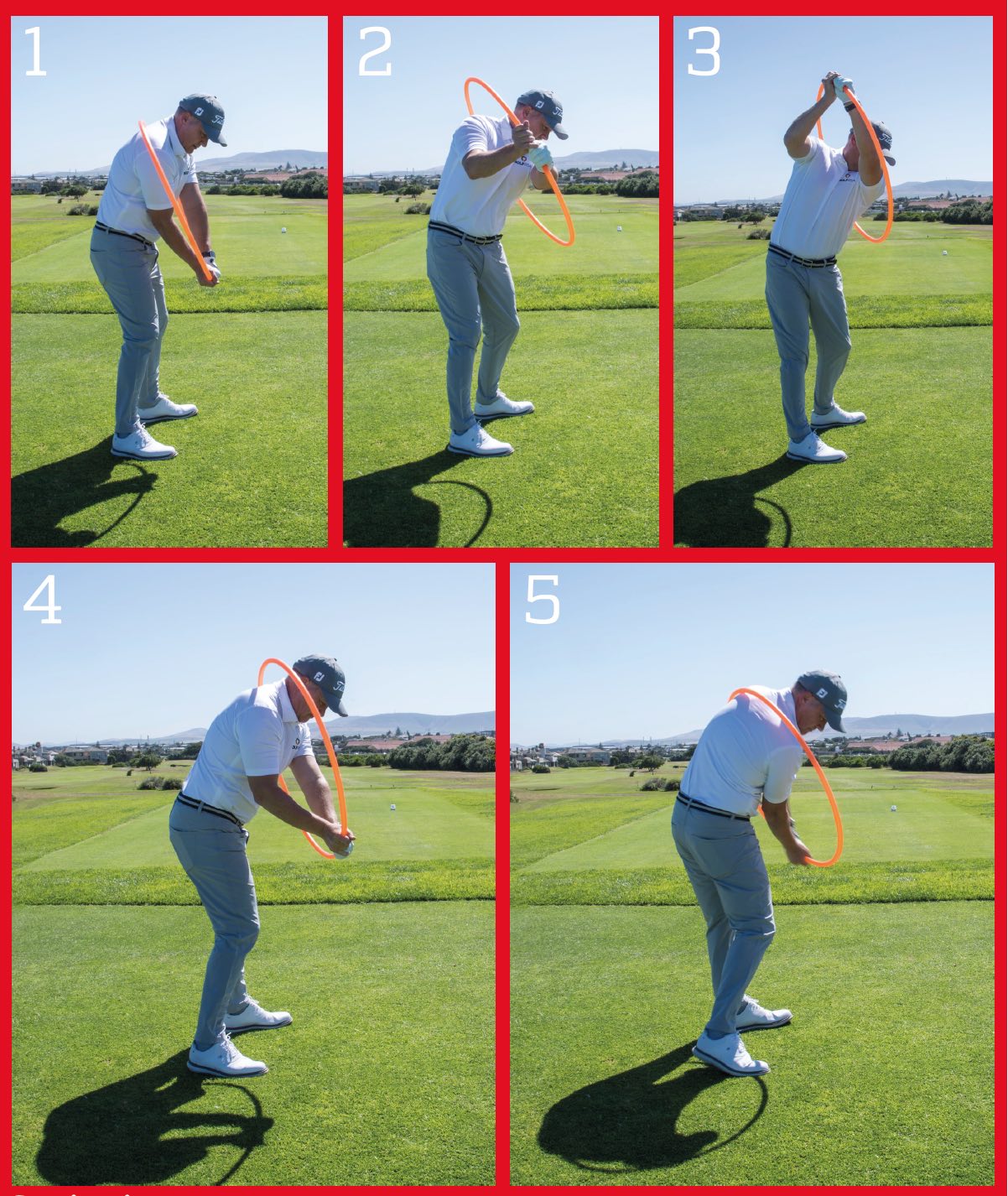 Getting it wrong: too flat
The shallow golf swing is less common than the steep swing, but similarly leads to plenty of problems. In this sequence you can see how the hoop is swinging flat and more around my body, ending in a position that is behind and below my body. In retracing this path on the way down, it creates a swing that is too in-to-out, very often making me start the ball to the right of the target, resulting in a blocked or a hooked shot.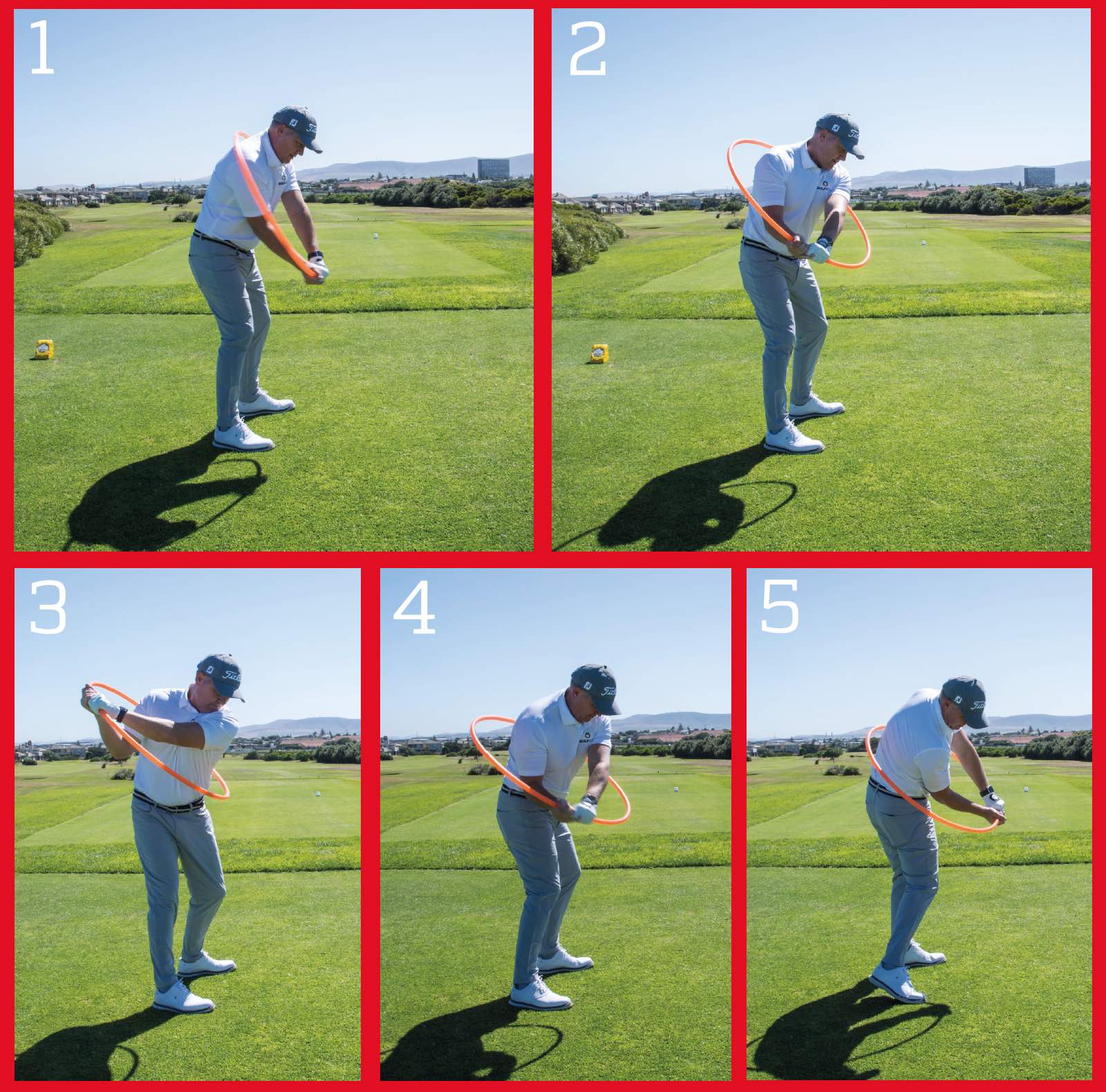 – Hepburn has been a regular face in Compleat Golfer for more than a decade. His CV includes time coaching on the European and PGA Tours, and an impressive list of top amateurs and pros. He is the CEO of Golf RSA and the South African Golf Development Board. Follow him on Twitter @granthepburn.
– This article first appeared in the March 2022 issue of Compleat Golfer magazine. Subscribe here!