A trip to the Kruger National Park can include a round of golf at Skukuza Golf Club with guests likely to spot a few big cats among the birdies on offer.
'I think it's safe to say we are the only golf course in the world where the Big Five roam around,' the club's greenkeeper and captain Jean Rossouw tells Compleat Golfer.
'There isn't a fence between the course and their home, so the animals come and go as they please. I guess that is what makes our track so unique and why so many visitors are attracted here.
'We continue to work hard on maintaining the condition of the course as well as ensuring a memorable playing experience. It's been of the club for the past few years.'
Visitors, who should always maintain a healthy respect for the wild life, can expect these spectators 'more often' than one thinks although Rossouw says 'they do keep their distance from people'.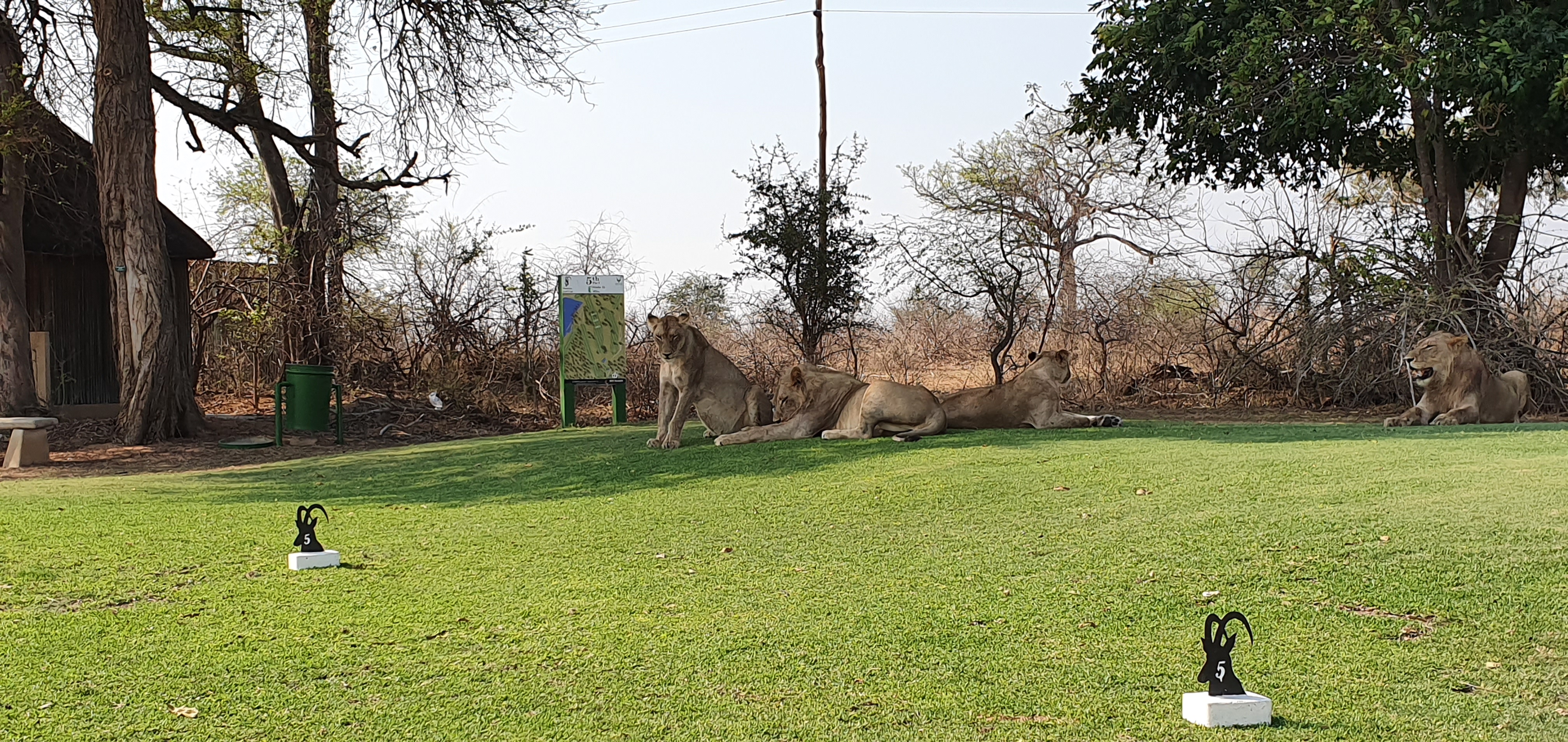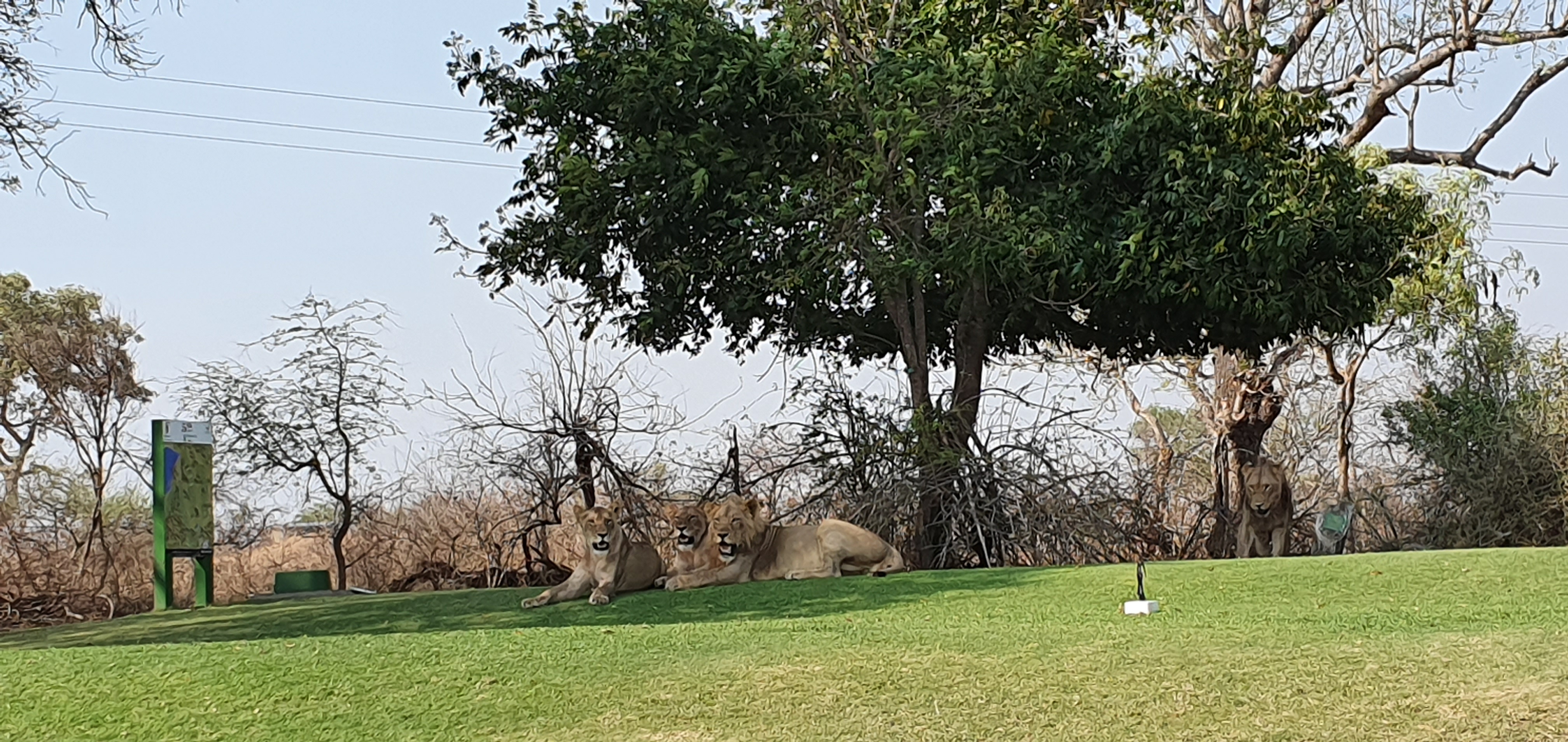 During a particularly warm November day, Rossouw captured the lions enjoying themselves in the shade as the course provides comfort from the heat as well as a good water source.
The current dry spell has also seen elephants make their way on to the layout. 'The bush is very dry right now but as soon as the rain starts, you'll see the giants move out again.
'As humans, we are in their space and we respect them. Obviously, our top priority is the safety of our golfers.'
Part of the precautions taken are to inspect the course every round.
'I go around every morning early to make sure the course is clear and if need be I will get a ranger in to help move them along to ensure a safe distance for the golfers,' adds Rossouw.
Sometimes it's not that straight forward as he recalls an encounter.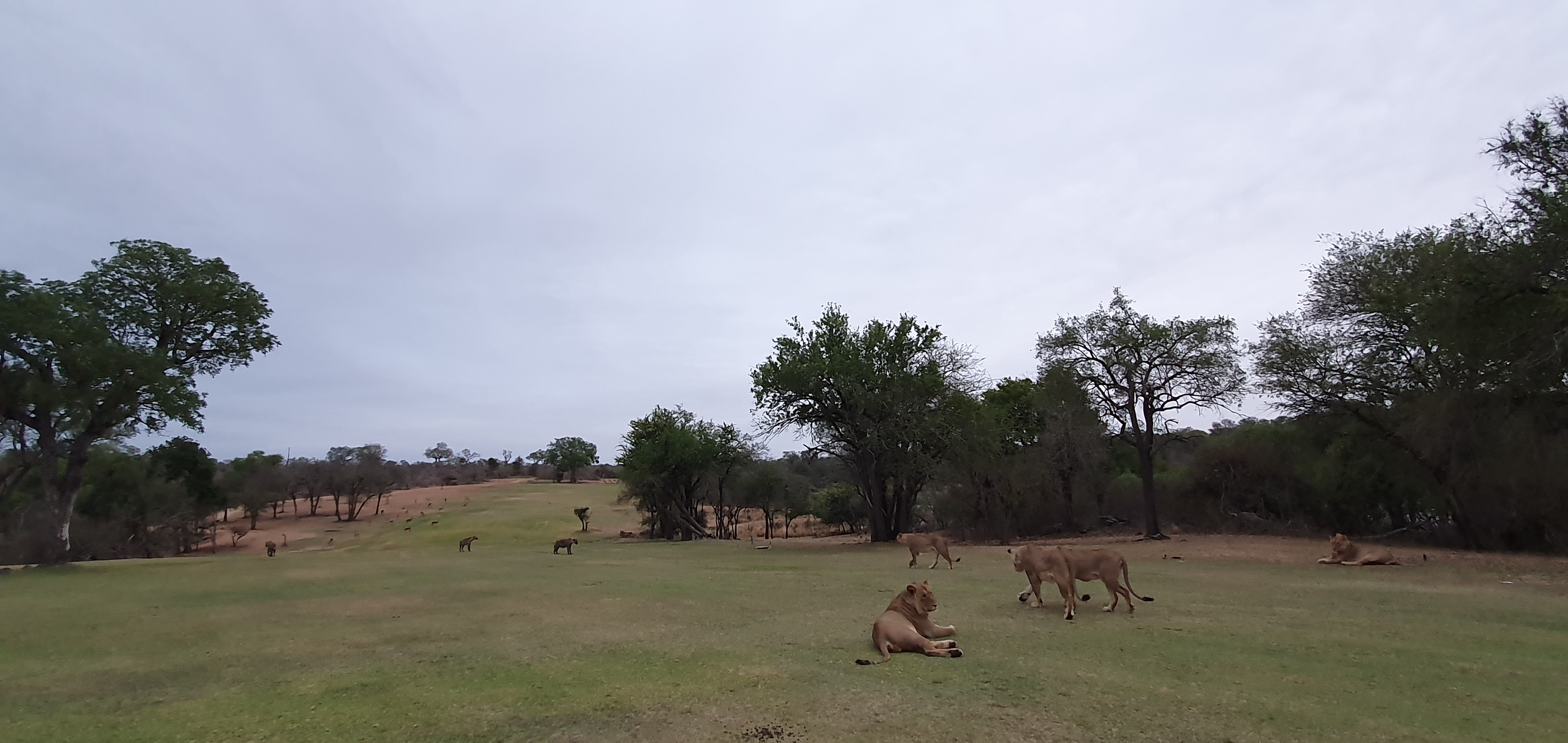 'They were on the fifth fairway the previous night and during my morning rounds they had moved to the third hole. I spent some time – from the safety of my bakkie – appreciating them before they walked off into the bush.'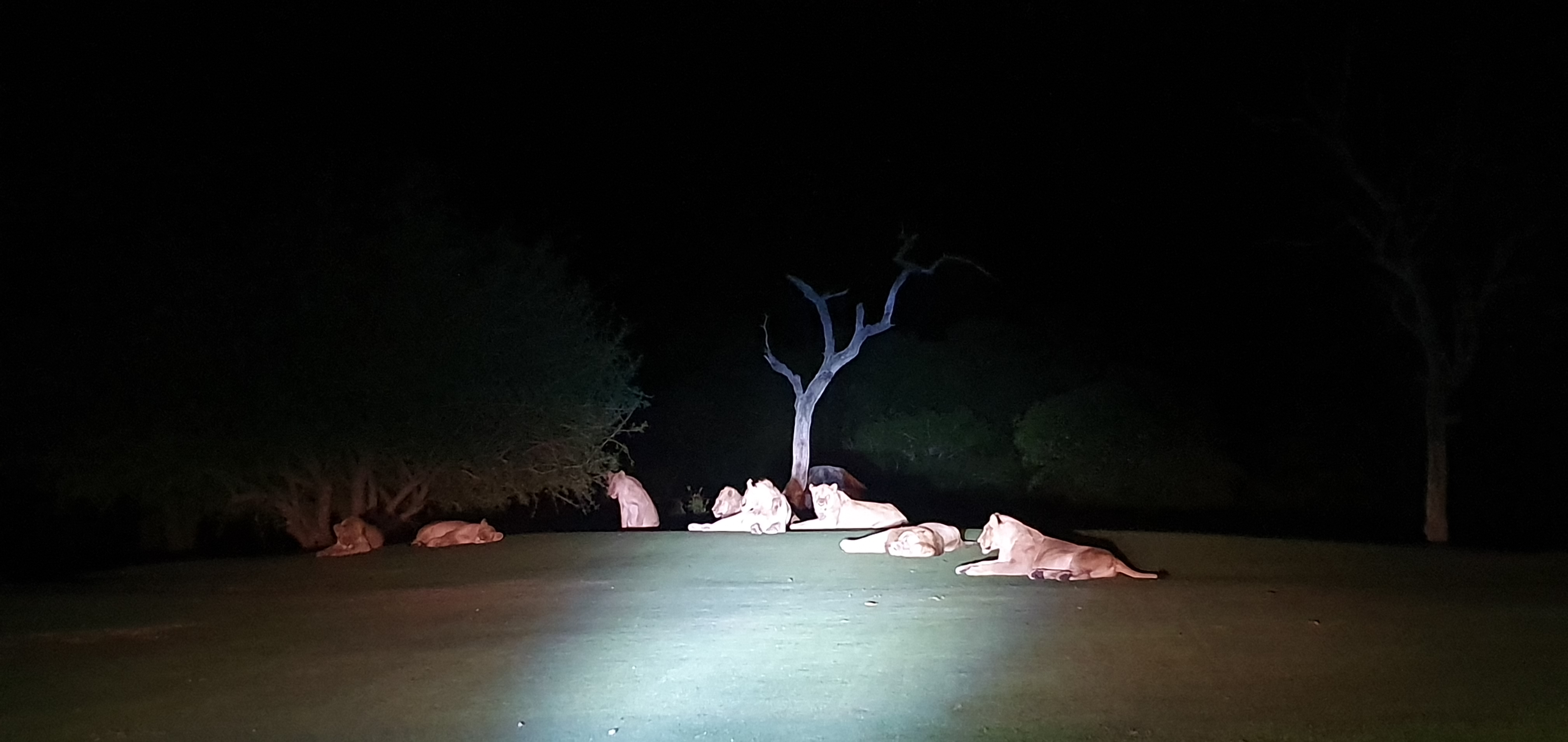 The golf course was built in 1972 initially as a recreational facility for the Skukuza personnel, and is now available to visitors to the Kruger National Park. Other 'spectators' that are a common sight include hippo, impala, warthog and baboons.
The Skukuza Golf Course – arguably the most unique nine-hole golf course in the world – is situated on the outskirts of Skukuza Rest Camp.
To book call +27137355543 or visit the club's website HERE!