Dylan Frittelli is the latest South African to make the PGA TOUR his home and we caught up with the two-time European Tour winner for an exclusive interview for our March cover.
The PGA TOUR rookie talks through his mental game as well as the switch from Europe to the USA, and reveals what might give him the advantage over other players experiencing their first year on the toughest stage in golf.
Shane Lowry got back to winning ways (albeit at the expense of Richard Sterne) in Abu Dhabi as we explore his second coming. 'Across the pond' social media sensation – and Japan Tour winner – Hosung Choi made (even more) headlines after his debut on the PGA TOUR at Pebble Beach, and naturally the wild-swinging Korean could not be ignored by us any longer.
Turning back to the local tour, we share insight into the journeys of Daniel Greene and Zambia's Madalitso Muthiya.
Our celeb this month is well-travelled Springbok prop Vincent Koch, who's played his fair share of great golf courses, while Blair Atholl is our Course of the Month. This month we also feature the 'new kid on the block' in Mauritius: Mont Choisy Le Golf.
The regulars, such as playing editor Brandon Stone's column, the Meet the Pro series, an update from the Els for Autism golf series, rules, fitness, amateur golf and instruction keep their place alongside our regular columnists in another month of the best locally-shaped content for your reading pleasure.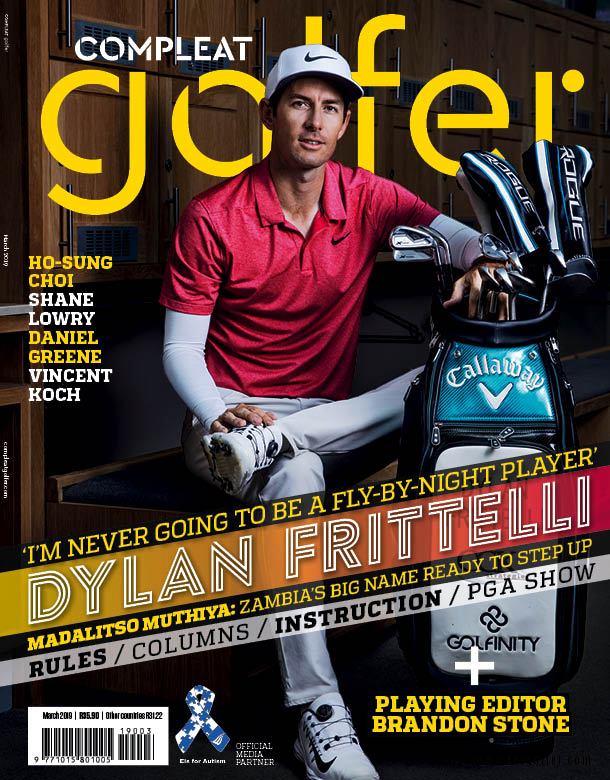 Buy your copy now for just R35.90!