The November issue celebrates Tiger Woods, who defied all the odds to return the winner's circle at the Tour Championship.
Our choice of cover stars for November was made easy after Woods beat years of injuries and the surgeries that followed as well as the best players on tour in 2018 to his 80th win.
Another player looking to write his own fairytale is Marc Cayeux, our Sunshine Tour player in focus this month. The comeback theme continues as we throw the spotlight onto Jaco van Zyl, who has been fighting his own off-course issues for some time.
The Ryder Cup is done and dusted but the talk of 'Moliwood' continues and we couldn't resist adding our take on the dream combination of Francesco Molinari and Tommy Fleetwood. The pair are currently first and second in the Race to Dubai with the latter having signed up for the Nedbank Golf Challenge which tees off at Sun City on 8 November.
We preview Africa's Major and also provide a hacker's guide to the Final Round – a day when the media and invitees get to play the course that has brought some of the best in the world to their knees.
Our Course of the Month is The Club at Steyn City – a new design on the fast track to the very top of South Africa's golf offering. The regulars like instruction, rules and equipment are all in their spots with our review of the Els for Autism golf days and our celeb chat with Titans cricketer, Henry Davids, not to be missed.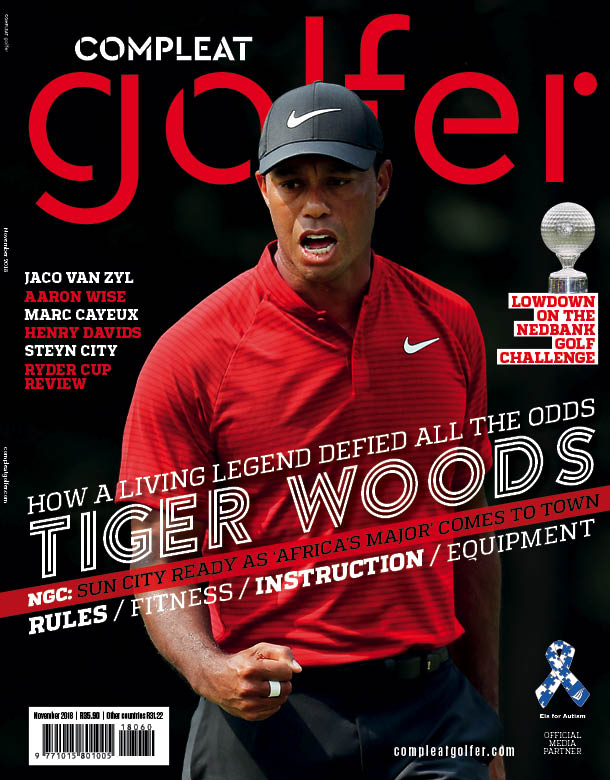 Grab your November issue now of your favourite golf magazine that comes packed with the best local news and views, all for just R34.90!
You may also like