Celebrities, auctions, pop-up shop experiences and more await golfers in the Vodacom Shop Celebrity Golf Day to be held at Pearl Valley on 18 October.
A highlight on the Winelands events calendar, plans are in full motion for another installment of the fantastic day at Pearl Valley, a Jack Nicklaus signature course.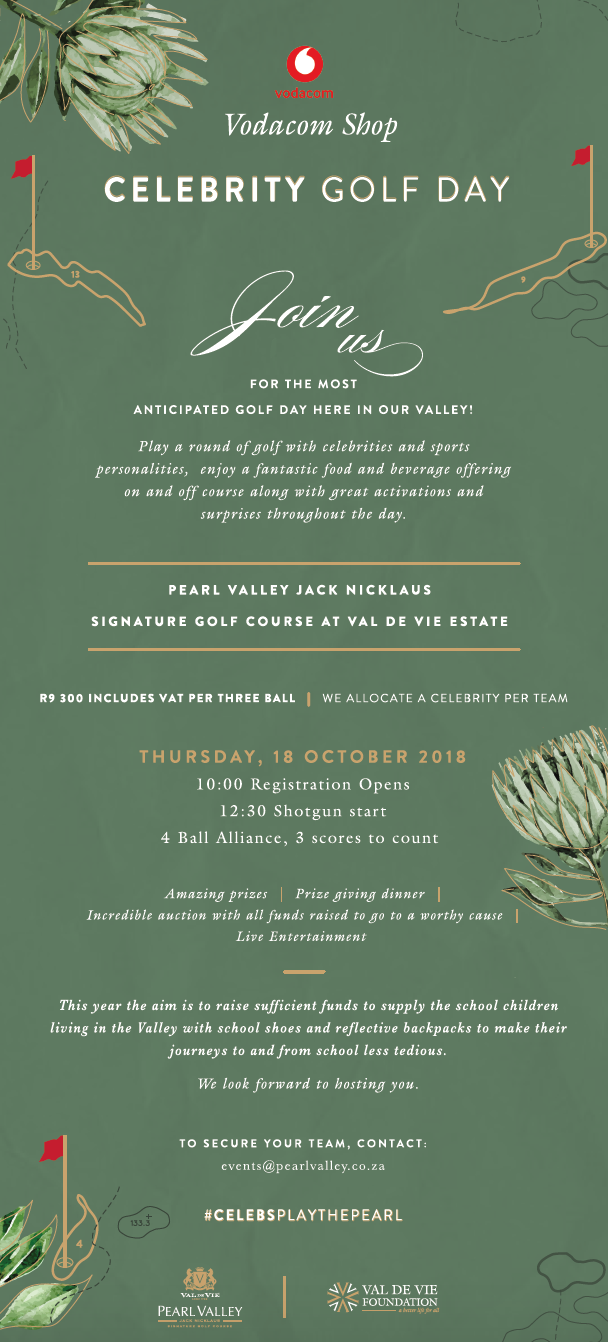 In 2018, the hosts have partnered with 'Visibility is Life ' an organization dedicated to building a future for all our children by providing Reflective Gear for pedestrians.
Bright yellow backpack school bags with a reflective logo for night visibility will be purchased and these, combined with road safety training, will be delivered to the Foundation Phase (Grade R- grade 3) learners at under resourced schools in Paarl East  and Mbekweni.
The Val de Vie Foundation supports Khula Development Group, whose dream is to see every child from poor communities attend school  every day. There are many reasons that learners drop out of primary school, but the one we can address is the lack of a simple pair of school shoes. The Val de Vie Foundation will partner with Khula and the most deserving schools in the Paarl-Franschhoek valley to provide a targeted 2000 learners from the Foundation Phase grades with as durable leather shoes and help set up shoe banks in the schools.
You may also like