Brooks Koepka is the name on everyone's lips right now after storming to his third Major (his second of the season) and the American star rightfully gets his face on another Compleat Golfer cover.
Koepka, on the cover just two months ago after defending his US Open title, has emerged from the shadows of his friend and gym partner, Dustin Johnson, to take his place in the spotlight. Now a three-time Major winner and still yet to turn 30, what more can we expect from the big-hitting, sharp putting American? Gary Lemke explores his story … so far.
This month's magazine is certain to get people talking with the Big Issue centering around cheating at golf days and a potential solution to the problem. Also, we discuss the elephant in the room … the money disparity in sport.
Winner of the first FedExCup playoff event, Bryson DeChambeau, is another international player featured this month.
There are two local players in the spotlight – Zander Lombard and Jake Roos. The former beat the latter recently at the VOG-Zebula but that's far from the end to either player's story.
Our September Course of the Month is Westlake Golf Club – a Cape favourite that continues to impress members and visitors alike. The regulars are all in their spots with our review of the recent Els for Autism event at Oubaai and our celeb chat with Springbok and Lions fullback, Andries Coetzee, not to be missed.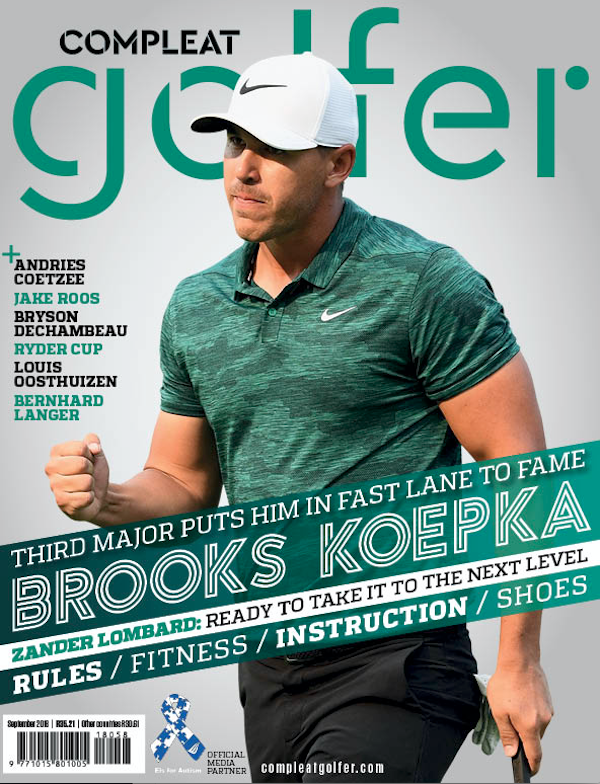 Grab your September issue now with your favourite golf magazine that comes packed with the best local news and views, all for just R34.90!