Edinburgh is a special city with incredible history.  We enjoyed a relaxed evening including a single malt at The Last Drop.  Our travels took us into the city to allow for the early start at Muirfield in the morning field.
Getting a round at Muirfield takes some real persistence.  Visitors are only allowed on selected days and it is necessary to book a year in advance.  The crew were fortunate to get a time and play in perfect conditions – the sun followed us to the East Coast of Scotland.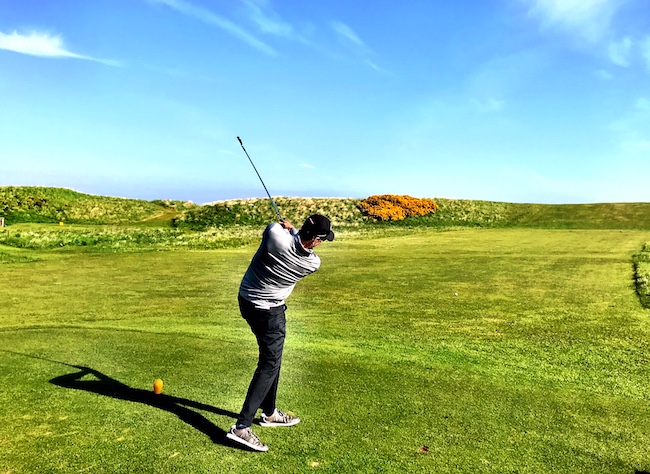 Muirfield is a lot more forgiving than the Ayrshire courses and only has a blind tee shot on number 11, a short par 4 over a hill.  The rest of the course is in front of you with the elevation, slope and green complexes visible in a number of cases.  Our shot making was therefore not as difficult or impacted by a lack of experience on the course. 
That being said it is still possible to find trouble if you are a touch wayward – or to find one of the approximately 150 bunkers on the course.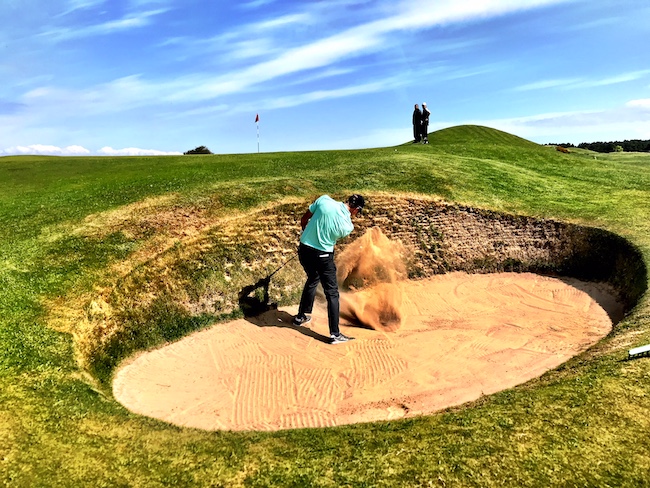 Each of us spent some time in the sand and occasionally called for a bucket and spade – much to the amusement of our caddies.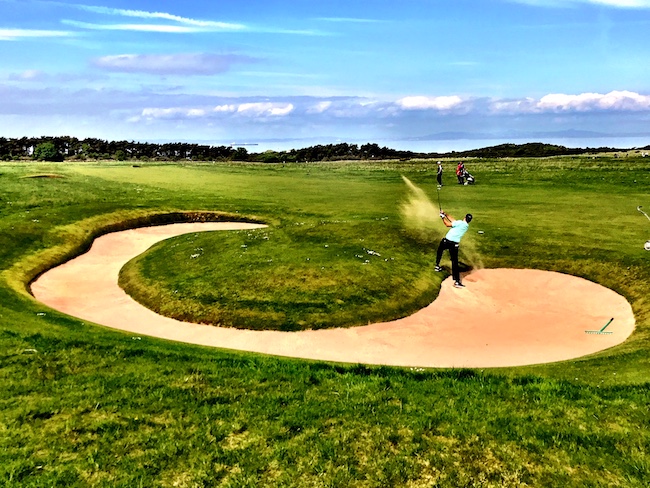 The caddies at Muirfield were exceptional and very interested in our play and tour.  The standard of banter also reached some new highs with us all laughing our way around the course.  The greens were of a very high standard and provided us with some birdie opportunities which followed as a welcome change to some of the testing rounds to date.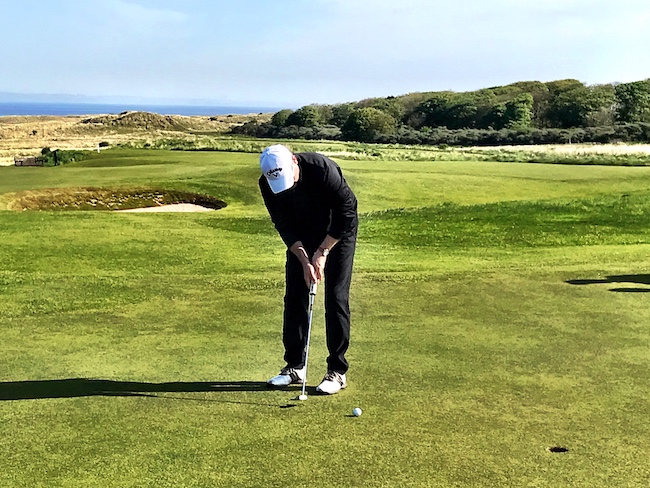 Our pairs match was very closely contested which marks a change to the games to date.   The Wess and The Good Doctor managed to pull through in the end and took the match on the 18th.  It was a solid day for the entire crew with excellent scores of 79, 79 and 86.  But it was The Good Doctor who took the spoils on a count out with a 76 at Muirfield to claim his first champion golfer title over The Wess.  The buffet lunch in the clubhouse was a real highlight and we enjoyed the experience of wandering around the rooms (where sadly no photography is allowed).  It is a once in a lifetime experience.  
The ballot has been our ally and we are in for the Old Course.  It's an early start at St Andrews Old Course at 6.40am with the forecast and course both looking kind.  The town of St Andrews is focused on golf and a drive around is a special experience for any golfer.  The excitement is up and the bragging rights are coveted for the title of champion golfer of the tour at the Old Course for Open Course #4.  Fore please – and don't miss the fairway on the 1st…