The Ayrshire Coast offers golfing outings in abundance. Arriving at Turnberry takes a golf tour to the next level.
The Ailsa layout is truly world class and the crew were emotional taking in the experience today. The arrival, organization and facilities are simply beyond expectation.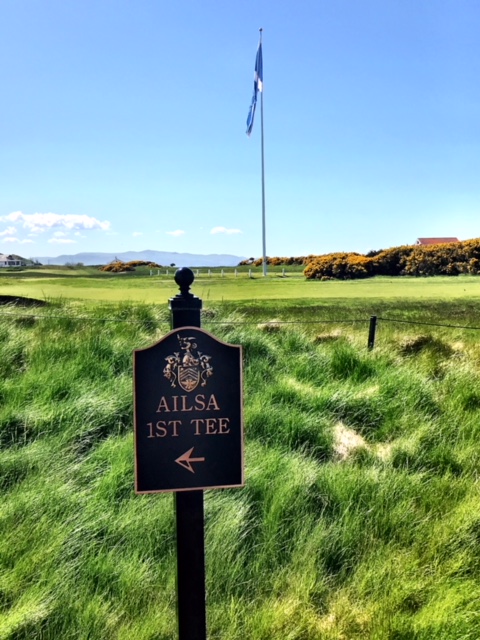 The Duel in the Sun (1977 Open) is one of the famous stories that is regaled and widely acknowledged at Turnberry. The 18th hole is named after the Duel in the Sun (Watson vs Nicklaus at The Open). We also spent a lot of time chatting about Nick Price winning in 1994 at this venue – given that we have a son of Zimbabwe on our tour.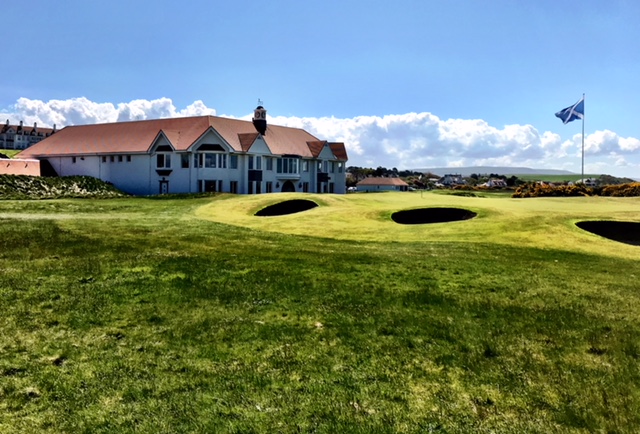 The highlights of the Turnberry experience for the amateur golfer are too numerous to list. However, having your halfway at the lighthouse, following the Firth of Clyde along much of the course and incredible bunkering all stand out in the memory.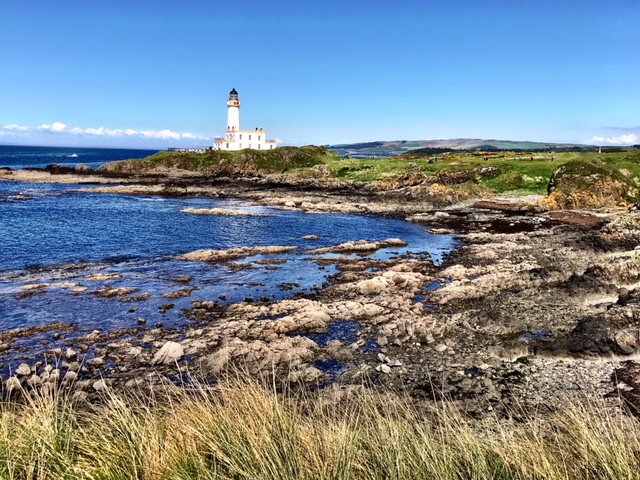 The Ailsa is not for the faint-hearted golfer. If the wind is up, it will test you more than most and potentially challenge long-lasting friendships and the golfing sense of humour. That being said, we all finished on 18 saying that we would like to play another nine – Turnberry is that good. It is bucket list stuff with no holds barred. If you get the chance to make the trip to Scotland, you have to put it on your must-play list.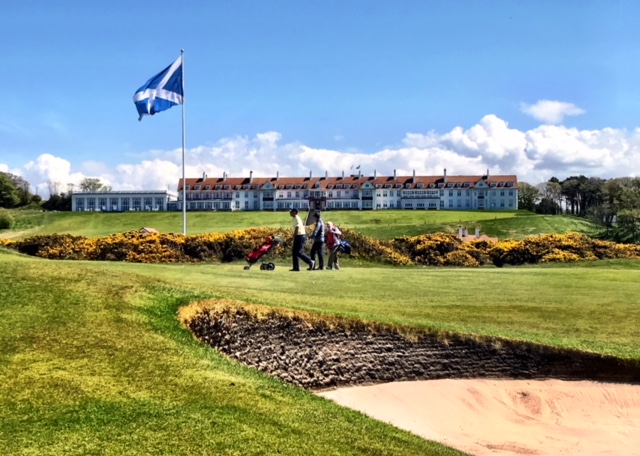 Turnberry was an experience second to none. Well played to The Wess who kept himself in play and won the 'Champion Golfer' award today – his play on the front nine was formidable and it was only a minor wobble on the back that hampered his scoring. The pairs was one-way traffic in light of the form players pairing up with The Wess and Smiley dishing out an absolute pasting to Bossco and The Good Doctor.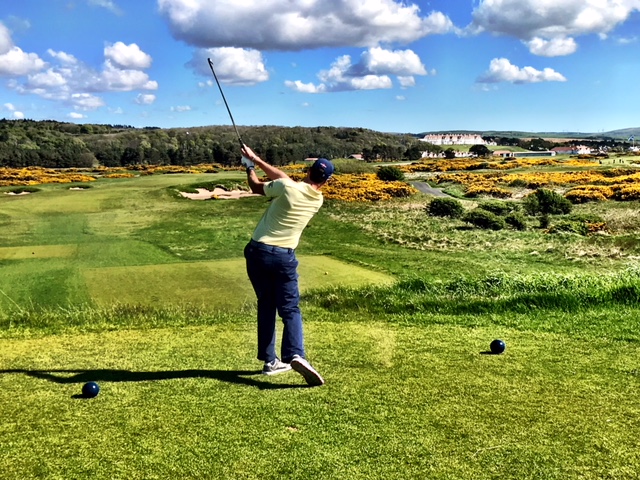 If the rest of the Open Courses live up to deliver on the hype and ambience as Turnberry did, we are in for a trip of epic proportions. Next up is Royal Troon for #2 of 10 on the Open Venues Tour. Playing the iconic holes of Open golf remains something that takes a long time to sink in for a group who have dreamed about playing many of these tracks. If you are thinking about arranging a tour, stop dreaming. Get yourself to Scotland and play!    
You may also like