The May issue of Compleat Golfer has hit the shelves with Masters winner Patrick Reed, the player the world loves to hate, taking centre stage.
Reed's win at Augusta catapulted him once again into the spotlight but can he back his first Major win up with more success? We explore his story and take a look into his future. The man he beat to the Green Jacket, Rickie Fowler, continues to grow in his popularity around the world. This month we explore a different, more personal viewpoint of the American star.
On page 104, we offer the opportunity for two lucky readers to win his driver. One male and one female reader will stand a chance of adding a new Cobra F8 or F8+ driver to their bag, so don't miss out. Talking about drivers, this month's equipment focus is 'the big stick' as we explore the options used by the world's best.
Our playing editor, Louis Oosthuizen, writes exclusively for Compleat Golfer and will also be seen more regularly on the European Tour this year as he explains some of the finer details around membership on the tour.
In addition to Reed and Fowler, we also look into the profile of Justin Walters and the first women's Major champion of the Year, Pernilla Lindberg. Locally, the name of Gilly Tebbutt was in the news again as she secured her 40th club championship victory – a story too interesting not to dig deeper into.
In our latest big issue, the big rules change gets grilled while all the usual columns, fitness, instruction and rules features remain in place to keep you up to date and playing well.
Our celebrity this month is SA men's hockey captain Tim Drummond with one of the country's most recognizable tracks, Pezula Golf Course, our featured course for May.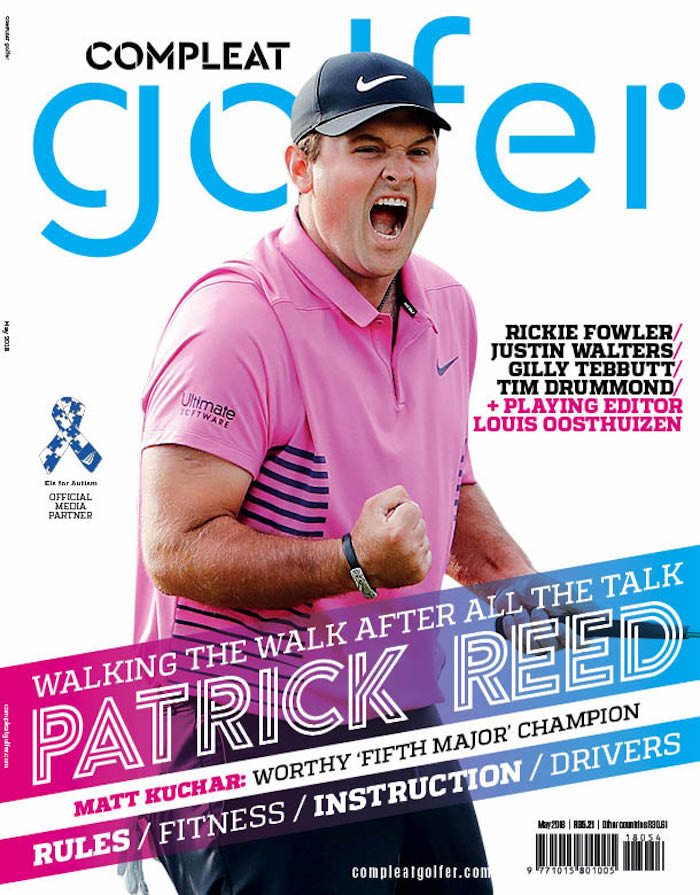 – All this and more in your May issue of Compleat Golfer, on sale for just R34.90!
You may also like