Compleat Golfer put the new adidas Tour360 Knit golf shoes to the test on the course to see how they compared to their stablemate, the Tour360 Boost 2.0, writes WADE PRETORIUS.
The Tour360 series from adidas have been industry leaders for many years and bring the Tour360 Boost 2.0 to the market was a masterstroke as they gathered the imagination of players who remembered their first pair and decided to upgrade their current in a throwback to year's gone by.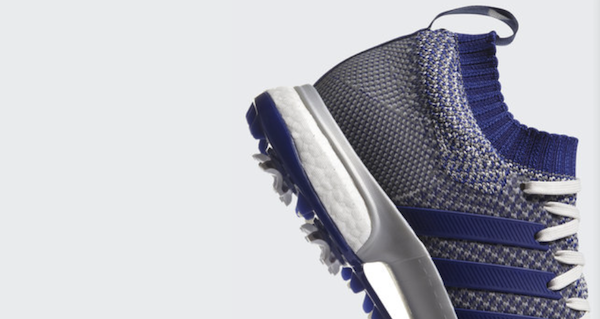 The Tour360 Knit builds on that success and then some as they bring Primeknit technology, used in their running shoes for some time, to revolutionise what golfers can use on the greens. The result of blending the traditional look of the past with the current trend is a visually stunning golf shoe that immediately got people talking as I walked onto the practice putting green. The sleek ankle high shoe works with long pants but is exceptional with shorts and that's before taking the performance into account.
Primeknit wraps around your foot like a sock and gives you an incredible feeling of stability without compromising flexibility. It's light and breathable as well as being water-repellant which is everything the modern player is looking for in a top of the range shoe.
Also part of the pack is the Boost technology which gives you that feeling of extra energy as you bounce confidently down the fairway. The shoes also feature a well-positioned 10-cleat 'dual-density puremotion TPU outsole' which provides the perfect platform with which to unleash drives.
The Tour360 Knit golf shoes are available in three colours and retail for R3500.